January 1997 Articles
Cover Story
Kevin Gibson
Features
Columns
Berk Bryant
Decimus Rock
Mike Stout
Paul Moffett
Vicky Moon
Vicky Moon
Keith Clements
Todd Hildreth
Laura Karnes
Henry C. Mayer
CD Reviews
Tim Roberts
Bob Bahr
Bob Bahr
Laura Karnes
Tim Roberts
Performance Reviews
Henry C. Mayer
Laura Karnes
Laura Karnes
Henry C. Mayer
Michael A. Howard
Paul Moffett
Mike Stout
Pete Strojny
Calendar
Paul Carney
Blogs
Got Shows?
Send Them To Us
Bookmark Louisville Music News.net with these handy
social bookmarking tools:
Available RSS Feeds
- Top Picks
- Today's Music
- Editor's Blog
- Articles
Add Louisville Music News' RSS Feed to Your Yahoo!

Upcoming Live Music
By Paul Moffett
The holidays are over, the tree sent to the shredder, the ornaments and party supplies packed away until next year. You're over your New Year's fun and hangover. Now January looms ahead, cold and gray and far longer than thirty-one days, or so it seems.
Now what?
Silly person. Go hear some hot tunes and dance, dance, dance. Spring is on the way.
There are, as always, musical choices and in fairly good supply, though January is not always the best month for concerts.
Folk / Singer-Songwriter
Straight-up folkies will be interested in the offerings at the Rudyard and the Twice Told Coffeehouse. Highlights include Rud regular Carrie Newcomer from Bloomington on Friday, Jan. 17. Newcomer is still touring in support of her new CD, which is getting airplay on the New 92.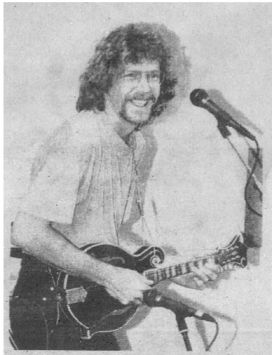 Sam Bush
Faith Pillow has moved to town and promptly booked a series of show at the Rudyard. You can catch her on one of three Thursdays: the 2nd, the 16th and the 30th. (Of course, she might not care to be called a "folk" musician.)
Tickets and Info: 636-1311
At the Twice Told, Philo Records recording artist Vance Gilbert appears on January 29. Gilbert's advance PR brags on his picking and insightful lyrics. His latest album is Fugitives.
Tickets and Info: 456-0507
Lonesome Pine Specials
The music that Dick Van Kleeck brings in for the LPS often defies categorization and the 1997 Winter/Spring Series is no different. Kicking off the series will be Louisville's favorite adopted son Sam Bush and his band, now called The Sam Bush Band. They will be joined by songbird John Cowan and you can bet they'll be cranking out fiery new grass, reggae, gospel and rhythm and blues.
On Friday, January 31, Louisville native Jonell Mosser and Band will rip it up at the Bomhard. Mosser, whose supporters include Amy Kurland, proprietor of the famous Bluebird Cafe in Nashville, is generally described as the "Best Unsigned Singer in Nashville" or something like that. However you want to label her, there's no arguing with the range and power of her voice.
Looking further ahead, the rest of the Lonesome Pine Special lineup looks like this:
Baaba Maal and Band, February 7; "Fat Friday" Mardi Gras party with Buckwheat Zydeco, February 14; Joshua Redman, March 7; The McGarrigles, March 14; Zap Mama, March 22 and The Rankin Family on April 18.
Tickets and Info: 584-7777
Bluegrass
C. R. Wilson's bookings at the Shepherdsville Country Music Place are the January highlights for bluegrass. Our Bluegrass columnist, Berk Bryant, likes Tim Graves and Cherokees Band on January 10, Dry Branch Fire Squad on Friday, Jan. 17 and the Larry Stevenson Band on January 24. The month closes out with Southern Indiana Bluegrass Express and Almost Bluegrass on January 31.
Blues
If you like the blues, but don't care for the places blues where are usually played (i.e., smoke and drink), then mark Sunday, January 19 on your calendar, when Mary Ann Fisher will be in concert at the Coffeestop at Bardstown Road Presbyterian Church. Show time is 7:30.
Kelly Richey stops in at Stevie Ray's on Wednesday, January 8, for a 9 p.m. show. Stevie Ray's is helping to keep a number of local blues players working, including Winston Hardy and the Roadmasters on the 22nd.
Shannon Lawson, he of the major-league pipes, has a new CD. Unfortunately, it's a CD for his bluegrass band, the Galoots. Hear him sing da blues on January 17 & 18 at Stevie Ray's
Down Main Street at Zena's, another nightspot dedicated to full-employment for blues musicians, there's a Sunday night blues jam with Dave Witherspoon and a Spoon Full of Blues.
Country
The boot-scooters and traditionalists alike will be taken care of in January. The "country music like it used to was" crowd will no doubt snap up tickets to see the ol' possum, George Jones, at the Palace on Friday, January 17. Jones seems to be making the Palace in January a regular stop. Despite its recent sale at auction, the Palace is open for business and Jones is expected to show up.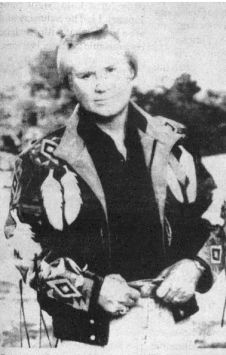 George Jones
Tickets and Info: 583-4555
For the younger fans, Coyote's is the spot for the rising stars. David Kersh will roll in on Thursday, Jan. 16 for a WAMZ free concert. The Humble, Texas native is touring behind his first hit, "Good Night Sweetheart." The show is free but you have to have a ticket, available at Coyote's or at any WAMZ remote.
The Terri Clark concert that was originally scheduled in December was rescheduled to Tuesday, Jan. 21, due to a case of severe laryngitis. Tickets from the earlier show will be honored.
Tickets and Info: 589-3866
Jazz
The Ron Jones Quartet gets main stage billing on January 12, when the band will give a 6:00 p.m. concert at the Kentucky Center for the Arts.
Tickets & info: 584-7777
Opera
Grand opera is on hand in January with Mozart's Don Giovanni. The Kentucky Opera will offer five presentations of the opera at the Bomhard, with a full orchestra, yet, January 10 through January 18. Times vary.
Not-so-grand-but-a-lot-of-fun opera will be available at the end of January, when the KO offers the first of five performances of Gilbert and Sullivan's "The Mikado" at the Macauley.
Tickets and Info: 584-7777
Orchestral
The Louisville Orchestra's January schedule looks very good. Christopher O'Riley and Carter Brey, cello and piano, will perform with the LO on Tuesday, January 7, at 8:00 p.m. Conductor Uriel Segal and flautist Kathleen Karr will headline concerts on Thursday, Jan. 9 at 10:30 a.m. and Saturday, January 11 at 8:00 p.m.
Lawrence Leighton Smith returns to town for a pair of concerts on January 23, 10:30 a.m. and January 24, at 8:00 p.m.
The Orchestra closes out January with a chamber music recital at U of L on January 30. Uriel Segal will conduct.
Tickets and Info: 584-7777
R&B
The Midnite Ramble series will present "Girlfriends" at the Bomhard on January 25. Darcus, Janis Carter and Mary "O" will offer up musical comments on men, money, music, mischief and humor.
Tickets and info: 584-7777
Rock and Variations
Spryo Gyra isn't really a rock band, but they play rock instruments. Look for them in concert at Jim Porter's Good Time Emporium on January 30.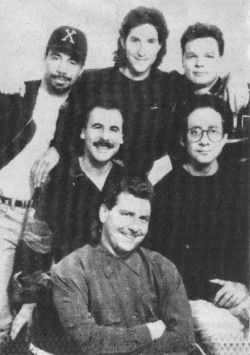 Spyro Gyra
Tickets and Info: 452-9531
Several shows at the Butchertown are worth a note. The Evinrudes and Warren Ray will at the Butchertown on January 8.
Pen Pal, Eleven-Eleven and Paul K. and Weathermen will be there on January 23. Paul K. is, of course, a cult figure all by himself.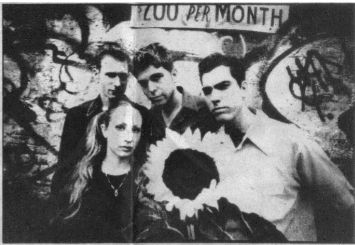 Pen Pal
On January 30, there'll be a band contest to benefit the Kentucky Humane Society, called "A Tribute to the Clash." Performing will be Erchint, Like 60, Too Wet to Plow, Wino, The Amazing Chan Clan, Elliott, The Loved, Cherub Scourge, Terry Childers and Nothing.
Tickets and Info: 583-2242
Col. Bruce Hampton and the Fiji Mariners return to the Bluegrass Brewing Company for a Late Night Saturday show on January 11. The Saturday shows at the BBC are a blast, what with fresh beer to drink and comfortable seating. Besides that, they have parking.
On January 18, Ekoostik Hookah smokes the BBC. (Sorry) This Ohio band seems to have an audience and a home at the BBC. No opener for this show this time, unlike the November show.
Tickets and Info: 899-7070
Weezer will appear at the Brewery on Tuesday, January 21 for a Spotlight Productions show.
Tickets and info: 583-3420
Spotlight will also bring World Bang into the Toy Tiger on January 15. About this band, we have no information.
Tickets and Info: 456-1137
At the Phoenix, the financially sound Velcro Pygmies will play on January 11. Even though the Pygs are a Louisville band, their earnings last year, reported to be $350,000, also earn them a spot in the big time listings. (Sell-out!)
Tickets and info: 589-4957
Worldbeat
An advance teaser for Ladysmith Black Mambazo on February 1 in the Bomhard is in order so you can get your tickets early. LBM put on a terrific show the last time they were in town, and this show should be no different.
Tickets and info: 584-7777