April 2018 Articles
Cover Story
Paul Moffett
Columns
Eddy Metal
Eddy Metal
Blogs
Got Shows?
Send Them To Us
Bookmark Louisville Music News.net with these handy
social bookmarking tools:
Available RSS Feeds
- Top Picks
- Today's Music
- Editor's Blog
- Articles
Add Louisville Music News' RSS Feed to Your Yahoo!

Issue:
Ricochet & Rhett Akins Steal John Michael Montgomery's Thunder
Although each set left some room for improvement, openers Ricochet and Rhett Akins stole the thunder from Nicholasville, Kentucky's headliner, John Michael Montgomery, during their November 30 performance at Louisville Gardens. Top new group Ricochet offered a welcome 30-minute set as the crowd anticipated John Michael. Unfortunately, the band's volume was cranked up several notches too high and often one would have no clue of the lyrics had he/she never heard the song before. Despite this obstacle, this group of six good-ole-boys offered crowd-pleasing top 10 hits from their debut: "What Do I Know," "Daddy's Money" and their most recent hit, "Love Is Stronger Than Pride," as well as their new single, "Ease My Troubled Mind." The sextet's craftsmanship was evident as they performed "It's Alright" a capella, displaying each member's vocal ability. In particular, the guitarist's deep bass was low enough to rumble the basement.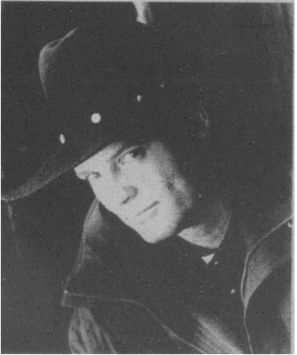 John Michael Montgomery
Twenty-seven-year-old Rhett Akins was a true "country gentleman" as he gracefully soared through a 35-minute set chock full of hits and crowd-pleasers, despite the fact that his microphone cut out completely during two numbers. Rhett kept right on singing, never missing a note as his crew supplied him with another mike. The near-capacity crowd was eating out of Rhett's hand as he offered tunes like "That Ain't My Truck," "I Brake For Brunettes," "She Said Yes," "This Must Be What They're Talking About" and his #1 hit, "Don't Get Me Started." The highlight was Akins' self-penned current single, "Every Cowboy's Dream," a fun, two-step number with hoe-down fiddle and steel guitar. Akins appears to have mastered every craft in the business that will ensure him a long career in country music: singing, songwriting, and stage presence, all accomplished as a gentleman.
By the time concert headliner John Michael Montgomery took the stage, the crowd was overflowing with anticipation and had grown quite rowdy. John Michael emerged with his crowd-pleasing "Kick It Up," performed in much less than his usual energetic fashion. Unfortunately, as he continued with "Ain't Got Nothin' On Us," "Be My Baby Tonight," and "Life's A Dance," the energy level never quite picked up. Montgomery never veered from center stage, acting lethargic, mumbling at times and screaming at others, and plagued an echo in the sound system. He appeared to be either under the weather or under the influence, an unfortunate turn of events in his own home state.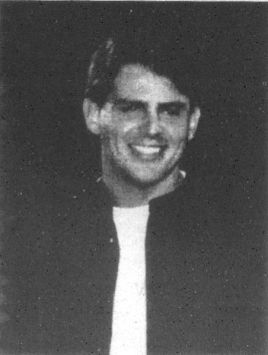 Rhett Atkins
John Michael's less-than-perfect performance was worsened when he missed his cue on "Cowboy Love," then forgot the lyrics to "Friday At Five." During the encore, Montgomery exhibited his fine electric guitar abilities during a 5-minute instrumental jam session on "Sweet Home Alabama," but unfortunately dampened the song with loud, obnoxious lyrics. Sadly, this brand new father should have gone home to his wife and baby instead of returning for an encore.
Despite these obstacles, there were definitely some entertaining highlights scattered throughout this 80-minute set, including "I Swear," JMM's current single "Friends," "I Miss You A Little," a tribute he wrote in the memory of his late father, and the biggest highlight of the evening, the quick-paced "Sold (The Grundy County Auction Incident)."
Overall, it was sad that John Michael's performance was turned down about nine notches, especially in front of a home-state crowd. Better luck next time.