April 1989 Articles
Cover Story
Staff
Columns
Paul Moffett
Staff
Performance Reviews
Keith Clements
Dallas Embry
Jean Metcalfe
Paul Moffett
Jean Metcalfe
Calendar
Staff
Errata
Staff
LASC
Jean Metcalfe
Jean Metcalfe
Staff
Staff
Karen Le Van
Dallas Embry
Jean Metcalfe
Jean Metcalfe
Dallas Embry
Staff
Diana Black
Industry Review
Paul Moffett
Music Business News
Staff
Staff
Paul Moffett
Staff
Staff
KYANA Blues Society
Rocky Adcock
Cartoon
Dan Colon
Louisville Homefront
Dallas Embry
Staff
Sara Pratt
Staff
Staff
Staff
Staff
Blogs
Got Shows?
Send Them To Us
Bookmark Louisville Music News.net with these handy
social bookmarking tools:
Available RSS Feeds
- Top Picks
- Today's Music
- Editor's Blog
- Articles
Add Louisville Music News' RSS Feed to Your Yahoo!

Issue: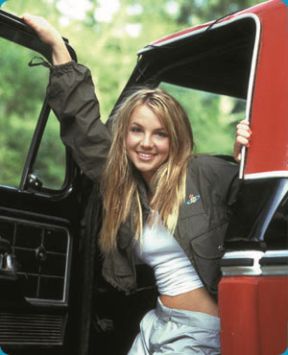 Britney Spears
March Upcoming Live Music
Acoustic/AAA
• How about a FREE show on a Sunday afternoon that you can take children to? The Louisville Music News' "Mid-City Mix" television show will be videotaped on Sunday, March 12 from 2:30 - 6 p.m. at the Comedy Caravan in the Mid City Mall. Guests include On Common Ground, Moon and Debbie Tuggle. OCG and Moon both have new CDs to promote and Tuggle hasn't played out in the Louisville area in a really long time. This may be your only chance to see her for a good long while again, so mark it on your calendar.
Info: 459-5532
• Paul Thorn is one of those not-as-rare-as-they-used-to-be birds: a songwriter in Nashville who has come out and crossed over to the Americana market. He's good enough that A&M gave him a contract and, with a relatively new CD, Hammer and Nail, he'll be at the Phoenix Hill Tavern on March 18 with fellow singer/songwriter Todd Snider.
Tix and info: 589-4957
• The Insultin' Sultan of song is returning. That's Dan Bern to you who are not knowledgeable. Bern's last appearance at the Rudyard caused some considerable ruckus with the then-presenting station, WFPK. (You want the details, you should ask PD Dan Reed.) If you were in the audience and not offended, then go to the Rudyard on March 4 and listen to Bern humorously chop up any number of topics in his tunes.
Tix and info: 636-1311
Singer/songwriter Slaid Cleaves is one of the many good singer-songwriters from Rounder/Philo Records. His most recent CD, Broke Down, has a plug on it from Tom and Ray, The Car Guys: "Anybody who has the nerve to drive around in a Dodge Dart Sport is worth a listen." Hard to argue with that, eh? He'll be at the Twice Told Coffeehouse on March 8.
Tix and info: 456-0507
Bluegrass
• Randall Hylton has his fans in the Louisville area (including LMN Bluegrass Beat columnist Berk Bryant), no doubt about that. He stops in at Shepherdsville just often enough to keep those fans happy and, if you like bluegrass, he'll make you happy, too.
Tix and info: 502-968-6358
Gary Brewer's first Rambler Jamboree at the School for the Blind in February was a successful show and now he's going to do it again: "Bluegrass in the Wintertime" might well be the subtitle to this event, but in fact, the theme is "Mountain Music" and the headliner will be former "Hew-Haw" regular Leroy Troy plus Gary Brewer and the Kentucky Ramblers.
Tix and info: 448-9107
Jim and Jesse have been mainstays on the bluegrass circuit for years and years. For a mere $10, you can hear them and the Lewis Family at Shepherdsville Country Music Place on March 30.
Tix and info: 502-968-6358
Blues
E. C. Scott was a smash hit at the Louisville Blues Festival last year, so fans will be thrilled to see her return, this time to Stevie Ray's on March 20.
Tix and info: 582-9945
Susan Tedeschi
• Susan Tedeschi has been drawing nearly as much as attention these days as that wünderkind of blues, Jonny Lang, and she's a lot better looking. Triple A radio loves her, which partially accounts for the attention mentioned above. Tedeschi will appear in that famous blues joint, the Bomhard Theater, on March 21 as part of the Bank One Lonesome Pine Special Concert Series.
Tix and info: 584-7777
• Speaking of wünderkinder, Kenny Wayne Shepherd has been building his reputation. Currently touring in support of the new album Live On, he'll be at Headliners on March 24. A Rolling Stone reviewer said of him "Kenny Wayne Shepherd is every bit the guitar wünderkind that such high-profile admirers as B.B. King and James Brown have proclaimed him to be." What else is there to add?
Tix and info: 584-8088
• Roger "Hurricane" Wilson has made Stevie Ray's his Louisville home. He'll make his March visit on the 29th.
Tix and info: 582-9945
Celtic
• The Chieftains are arguably the premier Celtic music group and their return to Louisville will be the cause for considerable celebration among Louisville's many Celtic music fans. In addition to this powerhouse group, however, concertgoers will have the additional pleasure of listening to an internationally acclaimed group of Tuvan throat singers, Yat Kah, plus "Riverdance" fiddler Mairin Fahy. Step dancers Danny Golden and Dierdre Goulding will also appear.
Tix and info: 584-7777
• The Clonoe Independent Pipe Band will be in town directly from Ireland from the St. Patrick's Day celebrations. Read Decimus Rock's column on page 22 for more info on the big parade.
Classical
• Despite the disdain that the "real" rockers have for the neo-classical music the Rachels make, you may rest assured that the Rachels' material has wider acceptance and distribution than most acts. Now you have yet another chance to hear this nationally famous act right here in Louisville. On March 24 at the Women's Club of Louisville, they will perform Music For Egon Schiele, the compositions from the CD of the same name. That CD, distributed by the Chicago punk label Quarterstick, put them on the map in a big way.
Tix and info: 893-9978
• The Bank One Louisville Pops presentation for March 4 in the Palace has the interesting title of "Opera's Greatest Hits." Think of all the tunes that Warner Bros. used in all those cartoons, particularly "What's Opera, Doc?" This series sells out often. That means that you should get out your credit card and order some tickets now.
Tix and info: 584-7777 or Ticketmaster, 361-3100.
• Il Giardino Armonico, whose name means "Harmonious Garden," resurrect the music of such baroque composers as Vivaldi and Bach. Described by the Los Angeles View as "the early-music equivalent of pure Hollywood," Il Giardino Armonico will have their Louisville debut at the Bomhard Theater on April 11.
Tix and info: 584-7777
Country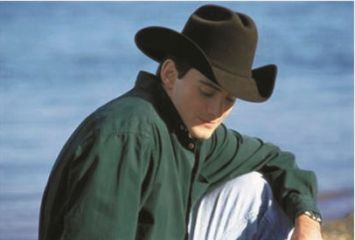 Brad Paisley
• Coyote's is back in the country concert business in March, with Brad Paisley appearing on the 9th and Chad Brock on the 23rd. Paisley costs, Brock is free with a ticket.
Tix and info: 589-3866
• Way out wide, wide Dixie Hwy in West Point at the Music Ranch USA, they've been doing a series of "Legacy" shows, which have very well attended. For the March 4 "Legacy" show, the highlighted performer will be Tammy Wynette, featuring Judy Peach and Linda Hunt.
Tix and Info: 502-922-4560
Gospel
• Bill Gaither has built quite a business out of his "Homecoming" events, which have proven to be extremely popular. He will bring a number of the better gospel performers into Freedom Hall for another "Homecoming" on March 11. Scheduled to appear are the Gaither Vocal Band, Jake Hess, the Happy Goodmans, Anthony Burger, Bob Cain, Rex Nelon, Candy Christmas, Jessy Dixon and Mark Lowry.
Tix and info: 361-3100
Jazz
• The Newport Jazz Millenium Celebration, which is an extension, if you will, of the original Newport Jazz Festivals, will swing into the Bomhard on March 25, as part of the Bank One Lonesome Pine Special Concert Series. Featured performers onstage will include Grammy-winning trumpeter Nicholas Payton, Randy Brecker; pianist Cedar Walton; Lew Tabackin on sax and flute; guitarist Howard Alden; trombonist Joel Helleny and the Nicholas Payton Quintet. The theme of the concert will be a salute to the jazz masters of the past, including Miles Davis, Duke Ellington, John Coltrane, Charlie Parker, Dizzy Gillespie and Louis Armstrong. All-in-all, it'll be a bop and post-bop chops feast.
Tix and info: 584-7777
• The Louisville Jazz Society will offer the Magical Trio 2000 at the Comedy Caravan on Monday, March 13. The Trio is Christian McBride, Billy Higgins and James Williams.
Tix and info: 459-5532
• Talk about your peculiar combos of venue and act: Louisville's Splatch (jazz) at Sparks on Main. Buttery hot jazz at the bi-bar? I dunno. It just shows how hard it can be for an original music act to find a place to play. It'll be a good show regardless. If you don't want to make the trip to Main Street, you can also catch Splatch at Clifton's Pizza on March 12.
Sparks: Tix and info: 587-8566
Clifton's: info: 893-3730
• Jazz alto saxophonist Jackie McClean will appear in the Bomhard Theater on March 18 as part of the 2000 Jazz Master Tour & the Historical Black Colleges and Universities Residency Program. The event is presented by The Southern Arts Federation. Over the years, McClean has played with Miles Davis, Charles Mingus and Art Blakey, so there should be no questions about his creds.
Tix and info: 584-7777
Musical Theater
• The PNC Broadway Series selection for March is "Fame - the Musical," at the Palace Theatre. The show starts on March 7 and runs through the 12th, so if you want to go, don't dawdle.
Tix and Info: 351-3100
• Care for a little decadence? There's no decadence like that of 1920s Germany and there is no portrayal of it any better than "Cabaret." The PNC Broadway Series brings the legendary Kit Kat Klub to Louisville. You won't get Liza Minnelli but you will have all those great songs about seedy glamour to hum on your way home.
Tix and info: 361-3100
• Somehow the The War Of Northern Aggression never seemed like much of a topic for a musical, at least not to those of us who grew up in the South. In "The Civil War - The Musical," you'll hear pop and power ballads, country, gospel and folk melodies, all supporting dialogue written around actual letters from soldiers, slaves, generals, etc. Sounds delectable.
Tix and info: 584-7777
Rock
• It's a Farewell Tour! No more KISS! Tickets, that is. The show is sold out.
• When this show showed up on Pollstar, I almost didn't believe it: Black Oak Arkansas at Whiskey Bob's? Assuming that the listing is accurate, this should be a most curious rock and roll event out on Bardstown Road.
Tix and info: 459-5400
• They were just in town not that long ago. Now they're back, headlining at Headliners with a new CD, Disfunction, to promote. Primus 55 opens.
Tix and info: 584-8088
• Rockabilly veteran Narvel Felts will return to Music Ranch USA in West Point for his third concert in two years. If you're old enough to remember rockabilly the first time, then here's your chance to hear a "real" rockabilly guy.
Tix and info: (502) 922-9393
• So the story is this: Dave Shouse of the Grifters was doing Those Bastard Souls as a solo side project when he got invited on a tour, so he got Joan Wassar from the Dambuilders and Red Red Meat bassist Matt Fields. Not long thereafter, band changes in the former groups conjoined to make TBS a "real" group. Shouse added ex-Dambuilder drummer Kevin March, and former Jeff Buckley guitarist Michael Tighe to the lineup and voila! They'll bring their rock to Headliners on March 11 along with Rykodisc artist and "World Cafe'" fav rav Josh Rouse. Shelbyville's My Morning Jacket will open the show.
Tix and info: 584-8088
• I have it! Let's go see Yo La Tengo with Dave Pajo's Papa M and the English band Quickspace, at Headliners on March 29. Cutting edge indie rock, old and new. How much better can it get?
Tix and info: 584-8088
• This show is listed as a "Benefit for Incursion," although exactly why they need a benefit isn't clear right this minute. Be that as it may, the show will be a mosher's delight, with a number of Louisville's better metal bands, including Engrind, Flaw, False, Krosmember, Contortion, Factor 9, My Own Victim and Sen, playing through the night. Load up on your favorite stay-awake stimulant and prepare to mosh to the max.
Tix and info: 368-5663
• Metalheads should be jumping up and down sans benefit of a mosh pit to learn that one of the original Eighties metal and hair bands is coming to Coyote's. Yep, Quiet Riot will be in the big room on March 29. Even better, if you get it together to score a ticket from Coyote's, it's a free show. So get ready to "Bang Your Head" and go there.
Tix and info: 589-3866
• Snapcase was quite the hottest act at the Krazy Fest last year, so they have some fans in town. They'll be at Frazier Hall at Bellarmine College on March 2.
Tix and info: 452-8000
Pop
• American Helen Schneider, who has built a award-winning career in Europe, will offer an evening of songs by Kurt Weill and Stephen Sondheim in the Bomhard at the Kentucky Center for the Arts. She has been likened to Judy Garland, Ella Fitzgerald and that consummate interpreter of Kurt Weill's muisc, Lotte Lenya. There will be a Pre-Show Discussion at 7 p.m. in the Small Rehearsal Hall.
Helen Schneider
Tix and info: 584-7777
• Teenagers have lots of money, it's said, so they'll no doubt be shelling out for the pricey Britney Spears tickets. She'll sashay into Freedom Hall on March 13 and pop it up for all the teeny-boppers and their parents (who had to drive them). Isn't there a restaurant in Freedom Hall for all those over-the-hillers?
Tix and info: 361-3100.
• "I write the songs the whole world sings." That's what he claimed all those years ago, much to the delight of comedians and disc jockeys the world over, who never let him forget it. While Barry Manilow only wrote a few songs that some of the world sings, it was good enough for a long-term career and apparently also sufficient to put a $45 - $85 ticket on the shows he does. He'll be in Whitney Hall at the KCA on March 24. If you go, please take notes for me, as I have to wash my hair that night.
Tix and info: 584-7777.
R&B
• Prince Phillip Mitchell fans should take note that Phil is back out playing again, now that he is involved in Mingler's, a bar in Middletown that occupies the space formerly used by H. Lee's. He plays early shows Tuesday through Thursday and late nights on Friday and Saturday, with Chemistry.
• Brian McKnight works as a singer, writer, musician, producer and arranger, so where he finds the time to get out on the road is a mystery. With a new CD, Back At One, to promote, however, there is no question that he'll bring his rocked-up pop / urban sound and love songs to the Palace Theatre on March 16. Joining him for this tour will be the hip/rap girl trio, 702.
Tix and info: 583-9955

Tina Turner
• Ah, Tina, we love ya. A monument to persistence and talent, Tina Turner has survived her ex-spouse Ike, the constant changing of styles in popular music and the fickle American public to reign as the Queen of big arena shows. She'll be in Freedom Hall on March 31 with Lionel Richie opening. The combination is a winner, likely to draw men and women, even with the ticket prices as high as they are. Break the piggy bank and get your tickets today.
Tix and info: 361-3100
World Beat
• "Righteous Dub" is how the band describes what they're about, which means, in some sense, a cross between reggae, ska and hip hop with horns. Formerly called Sublime, the Long Beach Dub Allstars have scored a deal with Dreamworks and have out a new CD, which they will be bringing to town on March 4 at Headliners.
Tix and info: 584-8088
• Ladysmith Black Mambazo has been so successful since their debut on Graceland that it is sometimes forgotten that Paul Simon was roundly excoriated for using them on his Graceland album, and breaking the boycott of South Africa then in place . Be that as it may, LBM has benefited enormously from that exposure and continued to earn great respect as a result of their touring and talent. Their last show at the KCA was three years ago, so LBM fans are no doubt be eagerly anticipating their return on the Kentucky Center for the Arts "Midnite Ramble" Series in the Brown Theatre on March 4 for an 8 p.m. show. Get your tickets now.
Tix and info: 584-7777
Zydeco
It's kinda late for Mardis Gras, but that never stopped Dick Van Kleeck from staging a big ol' Cajun party. Even though Van Kleeck has been ousted from the KCA, this year is no exception, so look for the "high energy swamp funky music" that third-generation zydeco mater Chubby Carrier and the Bayou Swamp Band will haul into the Derby City. They'll be in the Bomhard Theater on March 10. Better get those tickets now.
Tix and info: 584-7777