April 1989 Articles
Cover Story
Staff
Columns
Paul Moffett
Staff
Performance Reviews
Keith Clements
Dallas Embry
Jean Metcalfe
Paul Moffett
Jean Metcalfe
Calendar
Staff
Errata
Staff
LASC
Jean Metcalfe
Jean Metcalfe
Staff
Staff
Karen Le Van
Dallas Embry
Jean Metcalfe
Jean Metcalfe
Dallas Embry
Staff
Diana Black
Industry Review
Paul Moffett
Music Business News
Staff
Staff
Paul Moffett
Staff
Staff
KYANA Blues Society
Rocky Adcock
Cartoon
Dan Colon
Louisville Homefront
Dallas Embry
Staff
Sara Pratt
Staff
Staff
Staff
Staff
Blogs
Got Shows?
Send Them To Us
Bookmark Louisville Music News.net with these handy
social bookmarking tools:
Available RSS Feeds
- Top Picks
- Today's Music
- Editor's Blog
- Articles
Add Louisville Music News' RSS Feed to Your Yahoo!

Issue: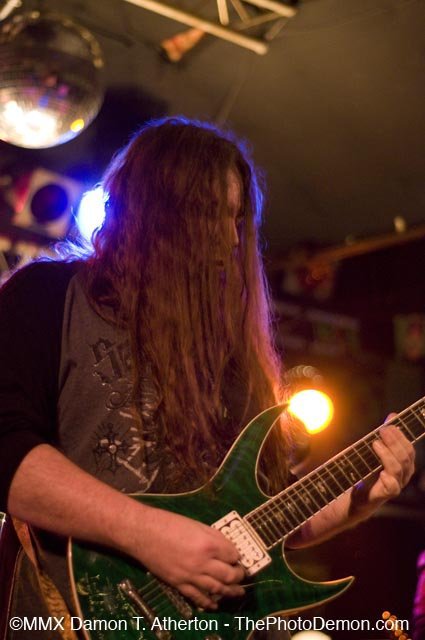 News From the Pit
Life is weird. One minute it is beating you senseless with a constant bombardment of caca, the next it can be wonderful and so worthwhile. Depression, however, is an MF. Ask poor Robin Williams' family. For those of you suffering from this affliction, hang in there! It gets better! This summer, I've taken quite a beating at the hands of life, but I'm hanging in there and swinging back ready to knock a MF out! Imagine this doo-doo happening to you! Some POS totals my car and runs off and reports his car stolen after the accident (unreal), leaving me with at least a $4000 total loss, then some thug's pitbull almost kills my beloved mini yorkie Roo and then refuses to pay the extensive veternary bills, so I have to take the douche to court. Last but not least, a member of my family that I always thought had my back, decided to completely shit on me – for the dumbest most ridiculous reason ever. Yeah, sometimes life is a total beeyatch, but you have to hang in there and roll with the punches. Some people just don't give a crap about anyone but themselves. It's a common failing.
No one can say that about me, though, as I have given and given to this city's music scene and this city's musicians fifty times over. Not to mention the charity work that I have contributed so much to in the last nine years. [And so modest, too! - Ed. ] Yeah, this year has been a bummer somewhat. But there has been a silver lining to this summer's events. Musically, I have had an absolute blast, playing out with two rockin' bands at many cool shows to some darn good crowds! It makes me happy to see people out at the shows in good numbers, just like the good old days. I'm pretty sure it really pisses off my haters bigtime, too, to see me out there doing my thing and getting positive response from the music I create. Stay tuned, haters – there is much more to come!
Now I have a huge chore to do, one that means a lot to me. My Rock For Kosair Benefit coming up on Saturday November 29 at Phoenix Hill Tavern is something that I hold in high regards. I've always said it's the best thing I've ever done, and I mean it. Providing poor children with toys for Christmas is a great thing, indeed, and having all the bands and people come together for this one cause that I invented - is simply awesome. And make no mistakes, there is no way I could have done all this without you people and the bands who so graciously donated a performance. It's turned into a Louisville music staple and one hell of a party. The people at Kosair have been wonderful, too. Last year they took us on a tour of the Kosair facilities and new toy room, and they even told us of the ghost that haunts the old Kosair building. It is kinda creepy in those old hospital-like hallways! It sent chills up my spine and my arm hair stood straight up when they told us about the Kosair ghost!
Anyways, I just want to thank all of you for attending the shows, and trying to bring back the scene the best that you can in these troubling times, and and for making an old fart like me happy by acknowledging a man's riffs. I may not be no Yngwie Malmsteen or a technical demon like many of todays guitarists, but this old rhythm guitarist thanks you regardless.
The Metal Grapevine
Rock For Kosair X:
It's time to find bands for Rock For Kosair 10 (your band could be contacted next!), which will be on Saturday, November 29, at Phoenix Hill Tavern this year. Our first Saturday! It's the 10th anniversary for my Kosair Charities childrens benefit to raise toys for poor kids for Christmas. Three stages. Over 15 bands! We are gonna have a ball this year! Thanks to all who have helped us over the years, the awesome and unselfish bands, my friends, the sexy and hot collections girls, PHT, WTFX the Fox, Mudd, Charlie Steele, Dwight Witten, etc. We could not have raised over fifty grand in toys for the kiddos without all of your help. You rule!! The children and I thank you. Stay tuned for more info next month!!!
So far, bands that confirmed are Signal The Revolution, Zebras In Public, Unleashed and Krosjoint! More band invites will be going out real soon!
The Merc (Mercury Ballroom) Review:
I have the priviledge of being one of the first rock bands in town to have played The New Mercury Ballroom concert venue that opened last April. I'll be honest, I have kinda been anti-Fourth Street for awhile now, but technically, this isn't a part of that whole yuppy 4th Street Live! doo doo, so I thought "Hell Yeah!" It's new and it's supposed to be a bitchin' rock club, so let's do this! Initially, we were supposed to play the venue's Mercury Rising original music showcase on September 13 with Signal the Revolution, 16 Bones and Some Kind Of Saint, but that got canceled by the bigwigs at Livenation because they are discontinuing that series. Then we were offered a spot on a national show there with Sick Puppies. The venue is very cool and reminds me of a House Of Blues (I went to the one in Myrtle Beach two years ago and saw Steve Vai), but without so much wood interior. Of course, since the management company is House Of Blues, that makes sense. It has a huge stage and a wrap-around balcony like the House Of Blues did. It also reminded me of Headliners Music Hall some. It's been so long since I've been to Headliners, because they quit booking metal and harder rock bands, that I can't be sure. The PA System at The Merc was awesome.
There were three national bands on the show, and we were the only local act playing, so we pretty much had to kick some butt for our local brethren, just to show that we local bands do have something to offer this new kickass venue, and rock we did! I don't think they expected such a polished and professional band with such a tight sound. We played a good set of our original music and had the place loving it. Heck, the nice crowd liked us as much as the nationals! The people who came to the show were very nice and responsive! I don't think I've had that many people come up to me after a set with good things to say "that much," in a good while.
I had the biggest shit-eating grin you could imagine. The soundguys and staff at the Merc were great and very skilled. Good people, all of them. And the guy running the place is one cool dude.
I just hope that this awesome new venue will open its doors to more bands from Louisville and the surrounding towns. That was the goal in my mind when we took this show. My band did well, and I was hoping that Year Of The Gun would be the first band that opened the floodgates of regional underground talent for this venue. There are many bands here in Our Fair City who deserve to be on such a cool stage doing their thing. I think we proved without a doubt that Louisville bands have some great talent, and that we can bring it!! I would love for the club to bring back the Mercury Rising series full force and include some of the citys TRUE underground rock bands. It seems that the Mercury Rising series was discontinued before it even had a chance for life. In the few months the series was going I didn't see one band that I recognized on those bills. And our underground scene is pretty darn good! They are some drinkers! Cash would have flowed into the Venue. I understand they wanted the club for National shows mostly, but when you have a great wealth of local unsigned bands at your fingertips, maybe you should not give up so easily. I would gladly help the venue find such worthy bands, for giving us that first shot. All they have to do is ask. And everyone knows that when it comes to the Louisville music scene, not too many people are more knowledgeable than I am about our city's rock and metal bands.
The bottom line is: It's a great venue, and a wonderful addition to the Louisville rock scene, but you have to take risks to succeed. To leave out what makes this music scene so good, would be a terrible mistake. So please give us local bands a chance to prove ourselves.
Louder Than Life Festival!!!! I can't wait!
We have a special treat in store for us this fall: we finally get a show that we deserve. I have bitched for years about all the big shows not coming to Louisville, and that all we seem to get are watered-down commercial concerts that the big venues deem safe and worthy (lame!!!), which isn't saying much.
But do we get shows with balls? Very rarely. Do we ever get huge cool national outdoor concerts that kick ass? Once in a very blue moon. Yeah, our city seems scared to death to have anything with any kind of balls to it playing our beloved city. Fortunately an out-of-town promoter has come to the rescue.
I could kiss this promoter, and I'm not even gay! Two days of live music! The Louder Than Life Festival! October 4 and 5 at Champions Park down on the river. I know not many of you know about Champions Park, so I'll tell you where it is.
It's at the old River Road Country Club property on River Road near the Water Tower. If you take Zorn Ave to the river, you will turn left on River Road, and there is Champions Park on your left. I'm extremely happy because my favorite metal band, Judas Priest, is headlining, and that is just unbelieveable. As uptight/scared as this city is, this is a miracle and just what our city needs. To be competitive with other cities. To not be scared to death of a rock/metal show with grit. To give us rockers a show that we can have fun at. Saturday and Sunday, October 4 and 5, we will get our chance to rock. It's a two day festival that features quite a lineup:
Saturday: Judas Priest, Korn, Limp Bizkit, Stone Temple Pilots, Alterbridge, Steel Panther, Mastodon, Theory Of A Deadman, Pop Evil, Memphis May Fire, Otherwise, Fuel, Thousand Foot Crutch, Miss May I, Nonpoint, Wilson and local rockers Flaw.
Sunday: Kid Rock, Five Finger Death Punch, Volbeat, Papa Roach, A Day To Remember, Buck Cherry, Bring Me The Horizon, Hellyeah, In This Moment, Chiodos, Motionless In White, Nothing More, Butcher Babies, Avatar, Crobot, Monster Truck and Islander.
On top of all this music, the festival promises plenty of fine bourbon and gourmet "man food. "
So make your plans now, because this is going to be off-the-hook. Get your tickets A. S. A. P. I will have more info as the show approaches. My personal faves on this Festival are; Judas Priest (duh), Steel Panther, Flaw, Five Finger Death Punch, Hellyeah and Volbeat.
Here is some Live Korn and some classic (and obscure) Judas Priest for ya! A best of both worlds kinda thing!
Slipknot, Korn and King 810 coming to Lexington in November:
It's a seven- and eight-string guitarfest!! All you lovers of nu-metal should be ecstatic about this upcoming show at Rupp Arena on November 22. I've seen Slipknot a few times (once at Rupp Arena about six years ago) and they put on a decent show, but I've never been a big fan of Korn. Seems everyone else and their mamma does love Korn though, so it should make for an interesting show, indeed. The nu-metal kids should be out in droves for this one! I'll see if I can't get the venue to up some Free tickets for you good folks to win! It sure doesn't hurt to try! "We've been waiting a long time for this," states Slipknot's Corey Taylor of the tour. "Not only do we get to tour with friends who we respect, we've also chosen a band that represents the fury of the future. Slipknot is coming to your town. And Hell's coming with us. "
Louisville's New Podcast for Local Music, an Interview with Dwight Witten:
I just learned that my old buddy at Clear Channel Radio, Dwight Witten, and his partners, singer Kimmet Cantwell and national touring comedian Tom Mabe, have started a Podcast called WTFK Radio (We Talk Funny in Kentucky) to promote and support regional talent from our area. Make no mistakes, Dwight has some great connections and this could be something really good for our music scene! I see vast potential for this project! So I took a few minutes to yak with Dwight about what the hell is going on!
Eddy: Dwight, tell us a little about your podcast and what you plan to do to help the Louisville Music scene. I understand you have some partners with you in this enterprise, and that you have already gotten some great numbers for something so new.
Dwight: The Louisville music scene has always been INCREDIBLE as long as I can remember, going way back to the WLRS Homemade albums with bands like Buster Brown and the city continues to produce outstanding music that somehow never gets the recognition that it deserves. I'm not saying that our WTFK Radio podcast is a premier platform; however, all three of the hosts are VERY passionate about the Louisville music scene and want to help out with exposure anyway that we can. It is a WTFK Radio goal to feature at a song from a Louisville band or performer on every podcast moving forward to help create as much awareness as we can for any and all local music out there. The WTFK Radio Team is made up of National touring comedian and professional prankster Tom Mabe, the beautiful and talented life-long musician/singer Kimmet Cantwell and myself. Thanks to the following that Tom and Kimmet already have our Podcast is already showing great numbers before we have officially launched.
Eddy: How can we tune in to see what you have going on?
Dwight:We are getting ready to launch our WTFK Radio APP for I Phones and Droid in September when we officially launch however the content is already up and available at WWW. WTFKRADIO. COM and Sticher.
Eddy:The potential for this sounds limitless, what are some great ideas that you all have regarding this project in the long run?
Dwight: All three of us are in this project for the long haul and having a really fun time working with each other and you can really hear it when you listen to the product that is already available. Tom already has a huge national and global following with his Youtube channels and Comedy Touring and that has already shown up in the media analytics. Although Kentucky is still our largest market, California has recently passed Indiana for our second largest and we have picked up listeners across the nation and many in other countries all before we started to actively market WTFK Radio. We envision this podcast to be a quality on-demand option for the Louisville and Southern Indiana audience to hopefully be entertained and become exposed to, in my opinion, some of the BEST music in the country. We want to be an option to entertain you and keep you company when you're at work, driving, exercising or just bored. And the best part is, we are waiting and ready when you are, at WTFKRADIO. COM
Cannastock2014 Review:
You win some and you lose some. This was a loss. As much as I like Cannastock founder and promoter Red Van Winkle, I have to say that I was very disappointed in this year's Second Annual Cannastock Festival. For starters, bands were cancelling left and right, but being the responsible man of my word that I am, I wasn't going to let that change my mind and let the promoter down. After all, last year was pretty bitchin'. Krosjoint was going to be there and we were going to rock!
The people were great, and the mountains were beautiful, but the location was too hard/far to get to (there was one tiny unpaved road leading to the site, that had been almost washed away because a mountain stream had burst up right in the middle of the steep dirt road! So it was a sloppy, muddy mess that only a 4x4 could get up to. We had to get rides up to the site in the back of a pickup, and our expensive gear got trashed and muddy as hell. Not cool at all. The biggest bummer of all was that the stage and sound system that was supposed to power all these bands playing was totally and completely inadequate. I figured it would be like last year, a nice stage/sound system and a decent soundman (whom I learned later, had had his band Kung Fu Grip play a ridiculous eight hours over the weekend, yet still cut our set to only 35 minutes. A true douche move.), but what we bands got was pretty much the worst setup I've ever seen for an outdoor show. The stage was a rickedy handmade setup that a whole band couldn't even set up and perform on. Our drummer said his drums started to sway and move all over the place once he started to play, which was all of about five seconds before power cut out. The generators used could not handle the power of our powerful pro amplifiers, so we were unable to play at all, even though we drove four hours one way to play this event. My band was not happy at all and a huge argument ensued, and we ended up spending over $200 in gas out of our personal band money fund (which wasn't much to begin with) to do this show. I knew it was going to be bad when I saw that this so-called soundman had guitar 4x12s set up to be used as vocal speakers! Any musician who knows anything knows that that is a very bad sign. This was such a disappointment because my band had plenty of awesome people there who wanted to see us play. The audience at Cannastock were awesome, the nicest folk you could meet, for real! And they were starved for metal, that was for sure. We were going to tear those mountains up Louevil style, but we never got the chance to, and that bummed me out bigtime. There were people there from all over. There to party! Like I said before, I love my bro Red Van Winkle, he is a good man who loves this cause, but when it comes to stage/sound, he definitely needs to put someone in charge who knows what the hell they are doing, because that was absolutely horrible. An awesome event was marred by the lack of a proper stage/sound/soundguys. I hope for Cannastock's sake, next year will be handled/setup properly with a proper sound setup and an experienced soundman with no hidden agenda, and at a location not too far off the beaten path. I will continue to support my bro Red, but only if the bands are assured proper stage and sound from now on. LESSON LEARNED? When travelling far to play a show, make sure you have ample details regarding the sound, stage and show. Nuff said.
NYC Legends Prong coming to Louisville:
New York metal legends Prong will be coming to Louisville at Diamonds on Sunday October 5 w/ Southern Kentucky legends Luther (who sounded great when I saw them last), Krosjoint and Popkiss Chainsaw. If you havent seen Prong before, then you might want to check out this band live in action. Killer stuff. Oh yeah, if you need PRONG tickets, please buy from my band Krosjoint, we are opening! Support Louisville rock, Call me at 502-367-2080 to get these tix.
It's GWAR!!!! ARRRRGGGGHHHHH!!!
Yup, it's true, the monsters of metal are returning to Louisville to spew nasty slimey stuff all over you people! Ah, it's good, er, clean fun! The legendary band will be in Louisville on Tuesday October 21 at Expo 5 w/ Decapitated and American Sharks! This is gonna be a barnburner of a show. It's been awhile since I've seen GWAR, I think it was at The Oasis about 5 years back. Maybe it's time for me to see these cats again. I remember the first time I saw GWAR, I hid in the back to not get shit sprayed on me, but a giant Jesus ended up spewing goo out of a giant rubber schlong, all the way across Headliners to the back of the club, to hit me directly in the face. It was a helluva shot. Ha! The show is $20 and starts at 7 p.m.. I think there will be local bands on the bill as well, so get there early.
FLAW, Live @ Diamonds:
Yup, the Louisville rockers are back on September 19 at Diamonds with Elephant Room, Despite the Fallen and Krosjoint. My band Krosjoint just got added on the bill last, so come up early to jam with us! We play at 8pm sharp!
Luther, Kentucky's underground warriors:
Check out Glasgow Kentucky's Luther, a band that has been in existence for a long long time. I remember doing shows with them way back in 1996. I'm still waiting to get a copy of their new CD. Hint hint. In the meantime, here's some live Luther.
Unleashed covering Led Zeppelin's "Immigrant Song":
This young Louisville band whose members age range from 15 to 19 years old truly amazes me every time I hear them. Check out their version of the Zeppelin Classic. Wow! Unleashed baby!!!
Mötley Crüe "The Final Tour" with Alice Cooper and The Raskins on October 14:
It looks like the infamous coke-snorting, heroin-doing, groupie-banging legendary rock band Mötley Crüe will finally head out to pasture. All I can say is, it's about time. And no, I am not a hater! I love MC! But when performances slip and your singer sounds like total doody and doesn't sing half of the lyrics, it's time to re-evaluate your future. Nikki and Tommy are good to go, but poor old Mick with his spinal disease just can't do this much longer. And MC is Mick Mars! So it wouldn't be the same. And Vince just plain doesn't have it anymore live. Some songs sound decent I admit, but on the old classics that are hard for anyone to sing, he suffers, er, the audience suffers. Dude sounds like a dying cat with pneumonia. But like I said, that shit is hard to sing! Trying singing the verses on key in "Shout At The Devil" and see how well you do! So with all due respect to The Crüe. I agree with this decision to retire the band. I've seen some seriously badass MC shows in the past, too. Almost every album tour all the way back to MC at Cardinal Stadium in 1984 with Ozzy. Classic.
So if you wanna see the guys one last time, now is your chance to see one of rocks raunchiest, nastiest, sleeziest and rockin' metal bands ever! Get your tickets to this show October 14 at The KFC Yum! Center.
BTW, Alice Cooper is opening! I saw Alice two years, ago opening for Iron Maiden in Indy and he was awesome! Alice still has the heart and abilty to kick some butt.
And there is a new band that kicks some serious butt opening the show: The Raskins, a band comprised of brothers Logan and Roger Raskin. These guys are high energy rock n' roll, mixed with metal and a tad bit of punk thrown in for good measure. The band seems to be making some waves with their new twelve-song, self-titled CD. They just got off a tour with Scott Weiland and Saving Abel and are super stoked about opening for Alice Cooper and Motley Crue. Who wouldn't? I would shit a brick.
I posted a Raskins video for their song "We Had It All" below. Enjoy!
Here is some old MC in their heyday. Classic US Festival footage.
New Band Alert, Gas Money:
Gas Money is an asskickin' new cover band in town, when this city really needs another GOOD cover band. No, I am not being a sarcastic pud, I'm being serious. Yeah, it's true I've never been a huge fan of cover bands, but the fact is, a lot of the bigger cover bands have broken up or disbanded, and there is a definite musical hole that needs to be filled up. And these guys are ready to fill that hole, dammit! That is where Gas Money comes in! The lineup is an all-star lineup that I'm sure you will find impressive. The band is Chuck Weber on vocals, Adam Young and Jason Rutledge on guitars, Liam Smith on bass and Steven O'Reilly on drums. Scary Uncle was my favorite cover band in town, and I'm glad to see a few of those guys back in action. But don't go expecting the heavier stuff that Scary Uncle did, this is supposedly way lighter and mostly pop.
BefuddledFest Ended Up BePuddledFest:
This was such a cool idea and event, but it was marred by mother nature. I went out to check out Days Of The New Friday night and it was sweet. Nice crowd, good food, fine location, nize females, excellent stage and PA system with competant soundguys! It was all good and ready to go! I saw Stone The Crow for the first time, and they sounded good. I'm not much for cover bands, but I was kinda liking what they were doing. The guitarist was killing it! Dude had some awesome skills and guitar tone! Nova Red came up and played their first show in four years. The band sounded decent, and it was great seeing Scott on drums again (the guy is badass) but I think the crowd was wanting something a bit heavier. Rahul had a rough night on vocals; you could see it in his face. In Rahul's defense, some of that stuff isn't the easiest to sing. There are some hard notes to hit in that music, and to sustain!
I've always admired the basswork of Bruce LaFrance, his basstone was thunder! Next up was the headliner, Days Of The New. Man, you always hear rumors and gossip about that band! It never stops! I don't give a shit about all that nonsense, I just wanted to hear them play! And play they did. Wow. The band sounded great! They played a bunch of stuff I wasn't familiar with, but it all sounded very good. I really love the guitarwork in that band. They were all over the place on acoustic guitar. Very cool. Hearing Travis and Todd let loose on guitar was mind blowing.
It was like an acoustic roller coaster through time or some such! I heard remnants of the Doors, the Seventies, psychedelic rock, folk, all kinds of stuff. This band was an inspiration to me to play acoustic riffs downtuned! Yup, no doubt that these cats are badass. Bassist Jesse Vest had one of the thickest, sweetest, bass tones ever. What the hell is that guy playing through? Whoa. Anyways, I enjoyed hearing DOTN once again. Travis said they might be making a new record. Hopefully, they will get along this time and make shit work. Meanwhile 93.1 the Fox's Mudd and I had a classic confrontation on the basketball court there!
We played a game of horse, and it was like the special Olmypics. We were both pretty bad, but we had a crowd watching us make fools of ourselves! It was neck-and-neck, but I ended up getting the win! Yay. It was fun night, and I was really looking forward to playing the next day with Year Of The Gun.
The next day it rained all frikkin' day. We still showed up and loaded gear onstage, but it was to no avail, there was water on the stage, and the field was flooded, and it was a mess. No one was there. We watched weather radar and saw that storms were coming in for hours, so the promoters called it all off. We loaded up our gear, and then the promoters decided that they were gonna try to stick it out. The rain and overall crappy day had taken its toll on us. Soaked, we packed up and went home. It was a total bummer for me, because I really wanted to play that stage/sound system. We would stayed and played, but the line of storms coming in was long and were unavoidable, and I was soaked.
Not sure how the rest of the night went with Psychostick and Tantric, but I'm sure the rain had to have screwed it up for them. The Sunday was again rainy and unpleasant. I had every intention of covering the Bulletboys and Faster Pussycat and so on, but the promise of soaked shoes and clothes won over the day. I opted for my warm dry home. It ended up not raining later that evening, so I hope the bands at least got to play a little bit, and I hope promoter Shawn Michael at least made some of his money back. This was indeed a good idea, with the wrestlers, the camel, the food, the tattoos and booths, and hot chicks running around half-naked, and rockin' bands – unfortunately mother nature wasn't having any of it. She was being a bitch!
She pretty much ruined Shawn's big event. Had it not rained, I would have been there every day! I really wanted to see The Bulletboys. Even though it rained and f**ked our shit up, I still have to hand it to Shawn Michael. It was a cool event and good idea. Thanks for having us on the bill man. It's not your fault it rained like a MF, so more power to you! Hopefully next year it will be better!
Mad Luck/Andi Smith Ramser CD Review:
The beautiful Andi Ramser has been a staple of this rock scene for a while now. Mostly doing covers, but now her band Mad Luck have released a new CD called Sweeter Now. I guess covers got boring. I pretty much thought that's pretty much the only thing she did was covers, but now I know otherwise. "Slow Down" is an energetic altrnative rocker of a song that features some cool scratching on guitar (when a guitarist uses his pick and hand to mute the strings, creating a scratching sound), followed by a catchy breakdown chorus. Andi has always had a pretty voice to go with that pretty face. Someone said it reminds them of No Doubt or Paramour and I have to agree. The not-so-heavy music and energetic/enthusiastic vocals definitely remind me of those bands at least a little bit. It kinda reminds me of Faster Pussycat's "Babylon." Well, at least the guitar scratching does!
I'm digging the vocal effects on Andi's vocals. This recording turned out well. This lady has always been one classy lady, too. Nice people! As well as a good cover band vocalist, Andi and her parner Sean Ewing can write some good songs. On the next song, "Worst Best Thing," Andi really sounds like Gwen Stefani of No Doubt. It's scary! "Spotlight" starts out heavy, almost in a Black Sabbath-y way, which threw me for a loop. The music is kinda weird, but it's different! There are a lot of pauses in this song musically, and that might throw some listeners off, but I like stops and pauses. The effects on guitar add to that to me as well. This is pretty creative stuff. Andi is a fine vocalist, she comes up with some decent lyrics, too, and I wouldn't mind working with her on a song in the future. Maybe have her come in and do a duet song with Year Of The Gun. There aren't too many female vocalists that I admire in Louisville currently, but Andi is definitely one to be reckoned with. The band Mad Luck sounds professional and rockin'. Nice drum work by drummer Van Campbell. The guitarwork of Sean Ewing is pretty good, but I would have liked to have heard more lead guitar work. I heard a few spots where I would have thrown in a quick, cheesy lead or two. Nice artwork on the CD's sleeve too. Good studio quality recording. This is a pro release! It's punky, it's alternative, it's rockin', it has attitude, and some fine musicianship, to boot. This is not my personal type of music of course, but as always, I can appreciate othere types of music and the musicianship required to create such music. Andi is no doubt a Louisville musical treasure, and I think we are lucky to have her. The picture on the CD cover is pretty accurate. The Louisville rock scene is Sweeter Now with Andi on board. The band has gotten some airplay with this new music. I wish these guys n' gal the best of luck with this fine recording! They should be able to get some opening national slots when a band that matches up with them comes to town.
Band Breakup News, Great Floods and Hello Agony:
Shit happens! One minute you are kicking serious ass in your band, and the next its all over. Great Floods and Hello Agony have broken up. And I also hear that Demise Of The King, IIattatime and All Dead are on hiatus, as well. Bands come and go in this city like pimples on a thirteen-year-old kid's face. Your band breaking up always sucks ass, too. It's akin to your girlfriend cheating on you with another guy. You kinda get this lump in your throat and you literally feel sick. Sorry to hear that, guys 'n' gals, and friends/fans of the bands.
Signal The Revolution Band News:
Aftee a succesful CD release bash on August 22, Signal The Revolution will be releasing a video in a month or two for the song "Daystar" off their new CD. The band went to film the video in Cincinatti recently and so far, it's supposed to look awesome. Bassist Jacob Carter just underwent carpal tunnel surgery on his hands, so the band will recruit a friend of the band, Joe Kern, to fill in for Jacob while he mends from the surgery. The next show planned for Louisville so far - is the Rock For Kosair benefit at PHT on Saturday, November 29. Those guys are one of the best bands in town, yet they always are up to help the kids at Kosair. No ego's, no "we want money!" No bullshit, stuck up, holier-than-thou grudges or petty attitudes like some Louisville bands have acted towards this Kosair Benefit. This is what a professional band should strive to be. Talented, and to have a heart. STR has both of those in spades. Thank you, STR. Here are a few pics of their CD release bash.
Chris Leffler's Fatal Step is Ready to Play Out:
Louisville guitar wizard Chris Leffler's new band, Fatal Step, is about to start playing out. The band has been hard at work gearing up for action, and their first show will be on Monday, October 6, at The Highlands Tap Room and they will be opening for Sonata Arctica on Sunday, October 12, at Diamond Pub. The music is no doubt going to be heavy, but what I'm more interested to find out is about the vocals. I've always wanted to hear Chris' killer riffs with a vocal monster! Hopefully the new singer kicks some ass. The band has members and ex-members of Abominant, Stonecutters, Ohlm, Assisting Sorrow, and Sowing Discord. Fatal Step plays music in the vein of Judas Priest, Death, Sanctuary, Nevermore, Accept, Metal Church, King Diamond, Emperor, etc. Fatal Step is Mike Barnes, vocals; Chris Leffler, guitars and vocals; Adam Urteagua, guitars; Dave Roberts, bass and Bryan Snook on drums.
Indy Rockers Join The Dead's New Video:
The new video from Join The Dead for the song "Valkerie" is pretty frikkin' cool. Makes me want a video of our band, except these guys are sexy bastages and I took like Jabba The Slut. Jokes aside, this Indy band is supa sick. Killer riffs and killer vocals. Vocalist Sahar Montalvo is an excellent frontman, he has the look and sound of a rockstar. The guy has a great singing voice as well as some high-pitched awesome screams and growls. Drummer Jason Carr is a beast as always. The song starts out pretty heavy/hardcore-ish but quickly breaks down to a sexy, slower riff that rocks. The band decided to not hold back lyrically, as Sahar says the lines "I don't give a fuck" a few times, which is cool that they didn't try to conform to get noticed! Such a cool frikkin' move! Usually bands make a cleaner version to compromise. The slow part in the song is my favorite because of the sweet vocals. The duo guitars of JTD are wicked. Complex and layered and emotional. Just how I like guitarwork to be. This video proves that this pro band out of Indy is one of the top original unsigned bands in the region. This video is both artsy and beautiful and jaded and brutal all in one. I'm really digging it each time I hear it. Wow. I'm glad I met drummer Jason Carr many many years ago. He has had some amazing bands, JTD and Dent, and they have always been good to us Louisville bands/crowds. This is another great band whose members are not douchebags in the slightest. I'm glad there are still a few great bands who don't think they are god's gift to mankind. I want Louisville to open up their ears and hearts to this Indy band, for they rock with a power one doesn't see too often these days. The skill and songwriting is there. Check out Join The Dead in Louisville on Friday, October 3 at PHT for the Pre-Louder Than Life Bash! In the meantime, check out the video for "Valkerie. "
A Devil And The Darkness Video for Ya:
I saw this online and I thought I would share this with you fans of the harder darker stuff. This is Louisville metal veterans Devil And The Darkness live at Diamond Pub in June of this year. Dig it!
Order Of Leviathan Seeking Guitarist:
Louisville black metal demons Order Of Leviathan are holding auditions for guitarist. If interested, hit them up on Facebook. Tell 'em I sent yer ass. Here is a sample of their music. Pretty brutal stuff. Not bad at all.
Musician Of The Month:
This month's feature is vocalist Rich Kurtz of the metal band Bury The Wicked. A heck of a singer and a true credit to our music scene. He just opened for Killswitch Engage at Expo 5, and I heard Bury The Wicked killed. Congrats to those guys! Don't miss Rich's feature in this month's edition of LMN!
Gravemouth has a new singer:
Newer metalheads Gravemouth have new singer by the name of Cedrick Gray. Those guys should be back in business within a month or so. Congrats to those guys for finding a singer so fast.
Send Me Your Band's Live Video, And Maybe I'll Post The MF (if it's not too fargin' hideous)
Yup, you read it right! This here MF will officially post your band video on our Louisville Music News website if I like it, and you aren't a complete a-hole. Have a bunch of idiots you don't know watching you fuck up playing the wrong chord or part, or singing hideously off key! Wouldn't that be just too cool of me? You can thank me later, tater! But in the meantime, make sure the shit is somewhat audible (not just fuzz). I'll only post halfway decent sound quality. So don't make my boss bitch at me! Try to keep things professional, like my pro narration skills!
Don't Forget, Peeps, I'm On The MERF Board Now, And We Help Musicians In Need!
Don't forget, my fellow musicians; I am now a MERF board member. "Musicians Emergency Resource Foundation. " If you rockers have an accident and need help really bad, we may be able to help. The MERF peeps are really good people, so, yeah, you rockers do have someone on your side. Visit our site ands see what MERF is all about! We help musicians from all walks of life, from Folk music to Death Metal! I'm here to make sure my metal brethren are taken care of too. MERF!!!! http://www. merfbenefit. org/
Doomsayers Prophecy seeking Drummer:
Southern Indiana's technical metal band Doomsayer Prophecy is seeking a drummer and vocalist. They have a PA system and place to practice as loud as needed and wanted. Must be able to drive to Indiana. Contact Jacob Edwards for details via fb or call/text 812-989-7551.
Upcoming Shows
Bogarts
Monday, December 1 Halestorm. 7 p.m.
The Brick Alley (in Frankfort)
Friday, October 31 – Fear Of Falling. 8 p.m.
Brewskees
September 20 – Madams Of Metal- The Empyean Asunder CD Release Party with RedHed and Spontanious Internal Combustion. 8 p.m.
The Devil's Attic (647 West Hill St, Louisville)
Saturday, October 4 – The Frowning Suns and Rek Lee. 9 p.m.
Diamond Pub (on Baxter)
Sunday, September 7 – Origin, King Parrot, Beyond Creation, Your Chance To Die, Littledidweknow, End It With A Shotgun and Dysphorium. 6 p.m. $18
Thursday, September 11 – Dope w/ Lydia Can't Breathe, Caducus, The Tri Tones, Despite The Fallen and Blue Rising. 7:30 p.m. $15
Wednesday, September 17 – Old Soul Envy. 10 p.m.
Friday, September 19 – Flaw, Elephant Room, Despite The Fallen and Krosjoint. 7 p.m.
Saturday, September 20 – Redline.
Wednesday, September 24 – Redline.
Sunday, October 5 – Prong w/ Luther, Krosjoint, Popkiss Chainsaw and Ritual Void. 7 p.m. $12
Sunday, October 12 – Sonata Arctica w/ Delain, Xandria, Fatal Step and Mild Trauma. 7 p.m. $20-$60
Saturday, November 8 – Carcass w/ Obituary, Exhumed and Noisem. 7 p.m. $25
Sunday, November 30 – The Misfits w/ The Revenants, Vice Tricks, Dead Dick Hammer. 7 p.m. $20
Expo 5
Friday, October 10 – Whitechapel w/ Upon A Burning Body, Glass Cloud, Eye Ov The Storm and Sounds Like A Lawsuit. 7 p.m. $18
Friday, October 17 – Louie the Local Guy Presents: Prayer for Pauly Benefit Show (Louie's nephew)!All Ages, 6 hours, 3 Stages, 20 Bands and Silent Auction.
Bands are; Driving Beast Daisy, Creature of Exile, Bury the Wicked, Consider This, Spontanious Internal Combustion, Starticus, Last Question, The Jereactors, Untold Rellik, Kingslayer, Digg, Deven Roberts and The Indigo Children and many more! Special Guest Headliner TBA
Tuesday, October 21 – GWAR w/ Decapitated, American Sharks, Bearhammer, Granshaw, Sons Of Medusa and Methods Of Madness. 7 p.m. $20
Tuesday, December 2 – Black Veil Brides w/ Falling In Reverse, Drama Club and Setting It Off. 6 p.m. $25
Mag Bar
Friday, September 26 – Old Soul Envy,
Nelligan Hall in Portland
Saturday, Sept 28 – Devil And The Darkness, Luther and tba.
The New Vintage
Friday, September 5 – Old Soul Envy
Phoenix Hill Tavern
Friday, September 5 – Creature Of Exile, Sons Of Medusa, Bury The Dead and All But Dead.
Saturday, September 13 – Saloon Showcase – w/ Some Kind Of Saint, 16 Bones and Year Of the Gun. 7 :30 p.m.. Early show!
Friday, October 3 – Bury The Wicked, Join The Dead, Thread, Redhed and Seasons Decay.
Saturday, October 18 – Opiate (The Tool Experience). $10
Thursday, October 30 – Macabre w/ Panzerfaust, Abominant and Fornicus. 7 p.m. $10
Friday, October 31 – Puddle Of Mudd w/ Some Kind Of Saint and Trust Divided. $20. 8 p.m.
Friday, September 19 – Metal Mayhem – fea. Consider This, Lethean, Candlefly, Driving Beast Daisy, Enchiridion, Attack Of The Pacifists, Anthony Dematos, Shane Shepherd and Madison Marie.
Saturday, November 29 – The Tenth Annual Rock For Kosair Children's Benefit concert. Proceeds raised go to buy toys for poor kids for Christmas. So far we've raised over $50,000. Fifteen bands on three stages! Guitar giveaways! Prizes!
The Spillway (in Bowling Green)
Friday, September 26 – Luther and tba. 8 p.m.
The Vernon Club
Saturday, September 13 – For Today,, The Color Morale, Palisades, O' Kingdom, When Hearts Fail and The Pale Sky. 7 p.m. $15
Friday, September 19 – Crown The Empire w/ Volumes, Secrets, Ice Nine Kills and The Family Run. 7 p.m. $15
Wednesday, October 15 – Stray From The Path, Counterparts, Expire and My Ticket Home. 6:30 p.m. $15
Friday, October 24 – Combichrist w/ William Control, Davey Suicide, Darksiderz, Empyrean Asunder and Shawna. 6:30 p.m. $20