April 1989 Articles
Cover Story
Staff
Columns
Paul Moffett
Staff
Performance Reviews
Keith Clements
Dallas Embry
Jean Metcalfe
Paul Moffett
Jean Metcalfe
Calendar
Staff
Errata
Staff
LASC
Jean Metcalfe
Jean Metcalfe
Staff
Staff
Karen Le Van
Dallas Embry
Jean Metcalfe
Jean Metcalfe
Dallas Embry
Staff
Diana Black
Industry Review
Paul Moffett
Music Business News
Staff
Staff
Paul Moffett
Staff
Staff
KYANA Blues Society
Rocky Adcock
Cartoon
Dan Colon
Louisville Homefront
Dallas Embry
Staff
Sara Pratt
Staff
Staff
Staff
Staff
Blogs
Got Shows?
Send Them To Us
Bookmark Louisville Music News.net with these handy
social bookmarking tools:
Available RSS Feeds
- Top Picks
- Today's Music
- Editor's Blog
- Articles
Add Louisville Music News' RSS Feed to Your Yahoo!

Issue: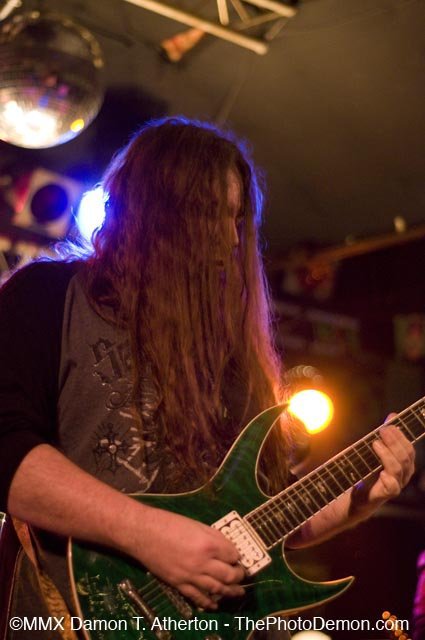 News From the Pit
Kosair Toys Delivered!! And we ended up breaking the record of Toys Delivered, After All~!!!
Remember last months column when I talked about how Rock For Kosair did not break the record this year? Yes, I was a bit disappointed we didn't break the record this year by audience turnout (it still wasn't a bad turnout), but amazingly- in the end, Toys "R" Us and our lovely donations girls came through and really saved the day, and ultimately it was them who BROKE THE RECORD THIS YEAR for the amount of Toys (16 shopping carts full and without the discounts $6100 worth!!) delivered to Kosair Charities!! The receipt was 20 to 25 feet long. We never took this many toys to Kosair before. Usually we only take about 13 or 14 shopping carts full of toys. Toys "R" Us should be greatly commended for their assistance in getting us awesome discounts, helping us find the best deals and getting the most out of our limited money. I would have listed the names of the manager and helpers at Toys R' Us but they wished to remain anonymous so they would not get into trouble with their bosses. Karen Ernspiker at Kosair said that they need toys badly this year and that for many families "This will be the only help they get!" So thanks to all who helped with this annual event! You bands and the RFK helpers did a wonderful thing for people in need, and you should be proud of what you did! Props to those who helped me get the toys and deliver them; Shannon, Deena, Jeff, Marie, Brad (for letting us use his van), Bobby and Karen. It was a total blast getting the toys this year. It made me smile for days afterward.
It's a very slow time of year for our scene right now, so my column will be a bit short again this month. I hope all of you had a great 2012. We didn't die and the world didn't end!
It was a fun but bit more laid-back year for me. As a Louisville original rock/metal musician I got to play a bunch of cool shows, opening for Lit outdoors at PHT's big Derby Eve gig, Rock4Kosair and finishing out the year playing a huge New Year's Eve Bash at the Hill. I can't complain. My old arse lives for this stuff. Also, I cannot forget my crazy vacation to Gatlinburg, Myrtle Beach and Charleston, where I came face to face with a huge black bear, and we saw a IFO off the beach in Myrtle Beach (that was on the news!) so, yeah, this year was pretty lively, indeed. The best concert I saw all this year was Iron Maiden in Indianapolis; and Vai in South Carolina was wicked as well, me being a fan of guitar playing and all. There really isn't a definitive best band in Louisville these days, but I do have to give props to Signal The Revolution, who may be at the top of the pack. I'm working on trying to get them a cover story or LMN so we'll see what happens. Other original bands who deserve credit are Po Brothers, Two Pump Chump, Jet Black Orchid, Bonejinn, Krosjoint, 449, Popkiss Chainsaw, Elephant Room, Year Of The Gun, Some Kind Of Saint, Unleashed, Deliver Us From Evil, Devil And The Darkness, Zoo Kings, Stripmind502, Rockaway Drive, Overload, Sever This Illusion, Rifle, The Revenants, Boozer, Threads Of Sorrow, Chasing The End, Johari Window, Talk Of Spring, Maltese Cross, Granshaw, Ohlm, They Came Bearing Arms, and plenty more that I cannot remember.
These bands have been playing shows all year and doing their best to get the word out about their band even though the scene isn't all so great these days. For that, I give you a salute for not giving up or calling it a day. You are some determined mofos and I love that about you bastages. Never give up!
Just the other day a good friend was talking about how the scene isn't anything like it used to be, and I said "Yeah you are right, but I love playing my music to people and would do so even if there is only a crowd of 20 people." I think a lot of you feel the same way. There is definitely something about getting out there and playing music that you created from nothing. Music from your heart.
The scene is always changing, bands come and go, as nothing lasts long in the world of playing original music. People change, addictions destroy, women problems, money, kids, jobs, the list goes on and on.
Virtually none of the bands popular a mere four years ago are around now! Which sometimes is a good thing when a good number of those bands had major egos and were jerks.
Oh well, you peeps know me! I don't hold a MFing thing back from you and I have the scene's best interests at heart when I do what I do. You will always get the truth from me, and I will try to do the best I can to revive our once great music scene. But don't expect too much from me. I'm just a small-time schmo, basically a metal musician who started booking shows.
I wish all of you an excellent 2013 now that we know the world did not end on December 21 2012.
I'll be honest I thought something would happen. Maybe not the end, but something substantial.
Oh well.
The Metal Grapevine
I Cannot Print What I do Not Know, So Send Me Yo Chit:
I had a guy contact me who was upset I didn't print his band's name on a certain show. I was never sent anything regarding this show except for one other band on the bill. I even contacted the band to find out the rest of the bands playing that night but I never heard back from them at all. So, people, if you want your shows to be printed in my column, please be sure to send me the darn thing. Don't count on someone else to do it. And please have all the bands on the show listed so I can give everyone the exposure they need. I am busy and don't have time to search for shows to print. If you want exposure for your event, then take a few minutes of your day and send it to me around the 19th of every month for the following months issue. I will gladly help you bands in anyway I can, but I am not a seer or mind reader, either. I need to know when/where your band is playing, and who the other bands are that are playing on the bill. Send to Eddymetal1@aol.com
Bogart's Is Back!!! Metal Style!!! Down, Testament, Meshuggah, Cradle Of Filth, Overkill Coming!
Back in the day, Bogart's was the metal mecca of Cincinnati, and a place I would gladly drive and hour-and-a-half away to see a show at. I have seen so many great shows there, it's ridiculous! I've seen Savatage, Sanctuary, Trouble, Slayer, King Diamond, GRIP Inc, Testament, White Zombie, Anthrax, Vision Of Disorder, Overkill, and too many more metal acts to list. But a few years back the metal shows there started to dwindle down to nothing. You could barely find any metal shows going on there at all it seemed. It was a sad day to me and my fellow metalheads. Such an awesome venue cutting out metal was a death blow to many. It hurt. So I pretty much stopped looking into shows there anymore. But I just saw that they were booking metal shows there again and they got some decent stuff going on once again and for that I am very happy. Here are several metal shows coming up: Marilyn Manson on January 19; Down and Warbeast on January 30; Testament and Overkill on Feb 20; Meshuggah on Feb 21 and Cradle Of Filth plus Faceless on March 20. So thanks to Bogarts for bringing back the metal. I would be honored to once again travel there to see some live metal, and to review some more shows.
The Lane Goodwin Childhood Cancer Awareness Benefit Show:
Lane Goodwin was 13 year old resident of Kentucky who had battled a rare childhood cancer for 2 and a half years. He may not be here today, but his inspirational story will live on forever. He never complained once throughout the course of his treatment and stayed strong until his last breath. He has earned his wings and made his way back to his permanent home. May he rest in peace! Although Lane has left us, we can honor and celebrate his life and bravery by attending the Lane Goodwin Benefit Concert at Diamond Pub and Billiards on January 12. There will be plenty of bands who are so graciously donating a performance for this childhood cancer awareness benefit. Bands playing are Zoo Kings, Signal The Revolution, Cameron Jayne, Two Pump Chump, Chase Allan, Manfred and more! It starts at 6 p.m.
Southern Born Rebellion Review:
Brand spankin' new Southern metal hardcore rockers Southern Born Rebellion are now playing out and are booking gigs, so contact vocalist Todd Proctor; guitarist Jeff Toy; Bassist Mike French; guitarist Derek Hibben or drummer Jason Proctor to see about getting them on a show or two. There is some great talent in this lineup, so you might want to give these guys a shout. I got a chance to see their first show for High Hat Entertainment (thanks for putting me on the list, Mark!) and I was impressed with their whole set and tightness for a first show. The music is slightly heavier than what I thought it would be but that is a good thing as it was high in energy and had my metal blood pumping pretty darn good. It was a mixture of hardcore, metal, Southern rock and thrash. Jeff Toy's guitar tone was awesome as always, and he has a killer guitar rig that most guitarists would give their left nut for. It's the perfect tone. His leads were tasty and fit perfectly with the groove of the song. Guitarist Derek Hibben, who is the son of world famous knife-maker Gil Hibben (I am a big fan of Gil's work! He has made knives for big movies like Rambo, Expendables, Predator and too many more to count.) is a great guitarist as well. He had great tone when he played in Broken Vault years ago and he still does have great tone these days as well. Former Broken Vault bassist Mike "Frenchy" French had a thunderous Ampeg bass setup and stepped up and killed it after not playing a show for over five years. Frenchy said he was nervous leading up to the show, but once onstage he let loose and nailed it. He hammed it up pretty good, making all the funny faces and all. You could tell he was very happy to be playing again. Jason Proctor killed on drums as usual. Dude is a beast on drums. I'm glad he is back to playing what he does best – metal. His last band, Sixteen Bones, was good but a little too laid-back for a guy with his talent. Now he is back in his element. Jason's brother, vocalist Todd Proctor has come a long way, vocally. I remember when he first appeared on the scene in a rap metal band called Slokill, I believe. I wasn't very impressed. But time changes things and the guy got a million times better with practice and jamming in bands like the short lived Kentucky Deathwish.
Todd's voice is a mixture of actual singing and growls, and works well with the new music of SBR.
I jumped upon the soundboard and hooked Todd up with some sweet vocal effects for the set and it sounded good, especially with the extended screams. The sound man Allan Watson is awesome and had these guys sounding vicious. It was rockin'. My favorite song was "My Victim." An apocalyptic tune that had everyone moving. There was a great crowd for the bands first show, too.
Lately I've been dealing with a few younger bands with big heads, even though they've only got a handful of shows under their belt. Those guys need to take a lesson from these older guys and see how it's done. This band should do well. As it is, they are one of the top metal bands in town already in my opinion. Do yourself a favor and check out these guys soon.
Unleashed In The Studio:
Those amazing youths in the band Unleashed have been hard at work in the studio, recording original songs at Jetlag Studios with engineer Michael Sanders (the guy who recorded my band Year Of The Gun). The band expects to release an EP in January and, hopefully, a full release later in May. Song titles for some of the songs are: "Punish Me," "Undone," "Insanity" and "Queen Of The Wicked." On another note, the band just auditioned for America's Got Talent in Nashville and the band is feeling some good karma, so let's all keep our fingers crossed for local rockers Unleashed for them to be able to get some national exposure, which I think they deserve because they are one great band. Especially for being so young! So good luck to you guys and gals in Unleashed!
Shatter Messiah Coming To Town:
National metal act and supergroup Shatter Messiah will be in Kentucky on Friday, February 1, for their first show in Louisville, ever. This band is the project of Seattle transplant and now Ohio-based guitarist Curran Murphy (formerly of the nationally touring progressive metal bands Nevermore and Annihilator) and Boston native and drummer Robert Falzano. These guys put together a very high-caliber lineup of very talented musicians that have come together for one purpose: to shred! To boldly go where very few have the skill to go. Shatter Messiah's new vocalist and Lexington native/Kentucky Michael Duncan, a metal veteran I have known for many years, is probably the best vocalist in our state as far as metal goes. The dude is simply amazing. I'll give you an example. Mike can sing the ultra-high notes at the end of "Cemetery Gates" by Pantera like it's nothing, and he even went higher just to show his capabilities. New SM guitarist – also from Lexington – Pat Gibson, is a beast on guitar, too. If he lived closer, I would get some lessons from the guy. I saw him play a few times and he just shreds. He played Randy Rhoad's solos effortlessly. I'm jealous! On bass is Jim Lewis, who also handles some of the vocal chores. The music is progressive metal that will blow the mind.
The band has put together two full-length albums in the past with a different singer, and a third, Hail The New Cross, is on the way with the new members; the guys are stoked. This coming summer should be busy for SM, so this is like a serious warm-up session for these metal monsters. So if you want to be blown away by some serious metal talent, do not miss this one-night-only show of unreal musicians.
Jefferson TARC Bus News—Junie Rocks:
I was curious to know how new guitarist Junie Richie was doing with the TARC Bus guys, so I asked JTB bassist Mr Moody how it was going. Dave says "Junie is just what this band needed. He is a MFing BEAST!!!! His playing is so smooth and muscular. He has taste and chops out the yin yang. He's just a tremendous addition, and we could not be happier. He has the same forward thinking, "team member" attitude, and we are blessed to have him. All I can say is...WOW! Be sure to come see the new JTB at a club near you!"
The Who coming to Louisville:
On Thursday, February 16, The Who will be making a stop on their Quadrephenia tour at the KFC Yum! Center. I have never seen The Who before and while it would be an interesting show to see, I don't think this show is quite up my alley. I'm sure that this show should do well with the older folks, though. After all, they are one of the great rock bands of all time. The band will be playing their album Quadrophenia in its entirety, plus a few few more hits from their career.
Fleetwood Mac Attack:
This show at The KFC Yum! Center on April 11 has me interested. Back in my all-out metal days I used to make fun of this band like a jerk, but now that I'm older and wiser and much more laid back I can appreciate this band for what it is.: genius. I like several songs by them now, especially "The Chain."
I have never seen them in concert, either, and I must hold a record for most concerts seen by a person in Kentucky. I would love to see guitarist Lindsey Buckingham in action, and to see if Stevie Nicks is as good as they say she is 'live in concert.' (I heard that on the movie School Of Rock.) Even Christine McVie is back again for this tour, so this should be a special night for those fans of the Mac. If I can get tickets, I'm going to review this one for the paper for sure. It will be something different and cool for me.
Bon Jovi Stopping By:
On March 14, Bon Jovi will be at the KFC Yum! Center for one night of Eighties rock 'n' roll hits. I just saw the band on TV at the 12/12/12 Sandy Benefit and they sounded really good. "Wanted Dead Or Alive" sounded especially good with the double acoustic intro and Jon doing the vocals this time (guitarist Ritchie Sambora does the vocals sometimes as well). I've never been a Bon Jovi fan at all (a few songs are okay, I guess), but I had to endure all his hits over and over and over because I grew up at a time when there was no getting away from the man. I do like how he has helped the benefits so much and given much money and time and effort to helping people. That is a good person! And he still has the same band members, I noticed (even the keyboardist with the fake long hair), so that's a plus, and should make for a cool Eighties flashback show for all of the diehard BJ fans out there. One thing is that you know that there will be a ton of hot females there, and that in itself might be reason enough to go check out these New Jersey rockers as they ride the recent wave of publicity and exposure regarding their career resurgence. Eighties rock isn't dead by a long shot, and it seems it's making big comeback. Sweet!!!
Kid Rock Back, Again:
On March 2, Kid Rock will be at the KFC Yum! Center again. I remember meeting Kid Rock at The Toy Tiger when he played there. He was a nice guy. I thought he was a greasy roadie, though, instead of the main man Kid Rock. That surprised me. The man has some serious talent and has made some noise in the music world with his no-nonsense rap/rock/country style. I haven't seen Kid Rock in a long while. so it would be good to see how he has developed over the last nine years or so. This should be a popular show and should bring in a wide spectrum of people of all types. Rappers, rockers, metalheads, country rednecks. All want to see the Kid in action.
Hey, KFC Yum! Center, Ever Heard Of Metal?
Yeah, yeah, the place is nice and modern and blah blah blah. It better be, for those ridiculous prices! After all, a man has to pretty much rob an armed money truck to get enough cash to attend one of the shows there. I do have a bone to pick. Yeah we've had some decent rock bands play there, but I think it's time that the place grow some balls and step up their game a little bit.
To the KFC Yum! Center; Ever heard of this little thing called METAL??? Yeah, it's this cool thing where musicians get to let our their frustrations in their music. It's kind of heavy and aggressive. It's been very popular in the past and is still going strong today. Well, I think it is high time that you people at the YUM! Center book some metal bands, say Metallica; Slayer; Five Finger Death Punch; Rob Zombie; Lamb Of God; Megadeth; Anthrax. Take your fargin' pick! I, for one, am getting sick of all these lighter rock bands coming there, and all the big shows passing us by. I hear the Yum! Center is losing money bigtime. Well, maybe you should try something different. You would make a killing in alcohol sales, especially at $10 a beer. My point is that this big, bad, brand spanking new venue does us metal heads absolutely no good at all. It's like having a beautiful model girlfriend who was born with no vagina.
Yeah Kiss and Motley Crue were okay, but I would like something a bit more aggressive. So please quit being scared little beeyatches and have the courage to try something different. You might be surprised by the loyalty of us metal folk. And I think you would win over many new patrons of your venue.
I'm sorry about the attitude I have, but somebody has to say the truth at some point. I like your venue and the awesome PA system therein, but please think of us rockers who like our music a bit darker and not so "Shiny, Happy People"-ish. The metal heads of this region go way back and have a history here in Louisville. We have supported the heavier concerts for as long as I can remember!!! Freedom Hall, Louisville Gardens, Cardinal Stadium – we have supported them all. It's time for the KFC Yum! Center to join the historic venues in Louisville who have given us memories of a lifetime.
Venue Alert, Introducing Dillinger's:
The Irish Exit is now called Dillinger's/ My band played The Irish Exit a few months back and I wasn't too impressed with the layout, stage or PA system. In fact it sounded like total crap. I had a better PA system in my basement than this club did. If there is one pet peeve of mine, it's that the venue must have a decent PA system for the bands who play there. The people there at the club were very cool, though. I have just learned that the place has been redecorated, renamed, had a new stage built and a new better PA system has been installed. with an experienced sound crew to run it. So I'm hoping it will be much better then the Irish Exit was. The new people booking seem like good folks, so I'm thinking it will be a major change for the better. I'm going to go check it out sometime soon! I wasn't going to play there again, but I might have to change my mind if things are that much better! God knows our music scene needs a few more decent venues from which we bands can ply our trade.
Upcoming Shows
Diamond Pub and Billiards
Saturday, January 12 – The Lane Goodwin Childhood Cancer Awareness Benefit Concert; featuring Zoo Kings, Signal The Revolution, Cameron Jayne, Two Pump Chump, Chase Allan, Manfred and more! It starts at 6 p.m.
Saturday, February 16 – Villebillies, Elephant Room and Signal The Revolution. 8 p.m. $10
Dillingers
Friday, January 4 –Bibelhauser Brothers with world renowned fiddle player, Michael Cleveland . $5 9 p.m.
Saturday, January 5 –One More Round: A Tribute to Johnny Cash, The Tunesmiths. $8 9 p.m.
Saturday, January 12 –The Foxery, Jovian, The Protagonist. $5 9 p.m.
Friday, January 18 –Katie Watts. $5 9 p.m.
Saturday, January 19 – Hogtown Blues Band, Roz Tate. $5 9 p.m.
Saturday, January 26 – Ranger, Aquaventure, Telephobia, Sleepmeld. $5 9 p.m.
Headliners Music Hall
Tuesday, February 19 – Black Veil Brides w/ TBA. 7 p.m. $18
Mag Bar
Saturday, January 12 – Devil And The Darkness, The Mighty Auroch, Nine and Graveflower. 9 p.m. $5
Phoenix Hill Tavern
Friday, January 4 – Jackson Kings, Bonejinn, The Tri Tones and Talk Of Spring. 10 p.m. Free before 9. Only $5 after 9.
Friday, January 11 – Six Miles South, Benjamin Davis Group, Kenton Bryant (Bowling Green) and Two Far Gone. 9 p.m.
Friday, February 1 – Shatter Messiah w/ Rockaway Drive and TBA. 10 p.m. Free before 9. Only $5 after 9.
The Vernon Club
Monday, January 14 – La Dispute w/ TBA. 8 p.m. $10
Friday, March 15 – Thousand Foot Crutch w/ Love and Death (featuring Brian "Head" Welch formerly of Korn) and The Letter Black. 7 p.m. $18