April 1989 Articles
Cover Story
Staff
Columns
Paul Moffett
Staff
Performance Reviews
Keith Clements
Dallas Embry
Jean Metcalfe
Paul Moffett
Jean Metcalfe
Calendar
Staff
Errata
Staff
LASC
Jean Metcalfe
Jean Metcalfe
Staff
Staff
Karen Le Van
Dallas Embry
Jean Metcalfe
Jean Metcalfe
Dallas Embry
Staff
Diana Black
Industry Review
Paul Moffett
Music Business News
Staff
Staff
Paul Moffett
Staff
Staff
KYANA Blues Society
Rocky Adcock
Cartoon
Dan Colon
Louisville Homefront
Dallas Embry
Staff
Sara Pratt
Staff
Staff
Staff
Staff
Blogs
Got Shows?
Send Them To Us
Bookmark Louisville Music News.net with these handy
social bookmarking tools:
Available RSS Feeds
- Top Picks
- Today's Music
- Editor's Blog
- Articles
Add Louisville Music News' RSS Feed to Your Yahoo!

Issue: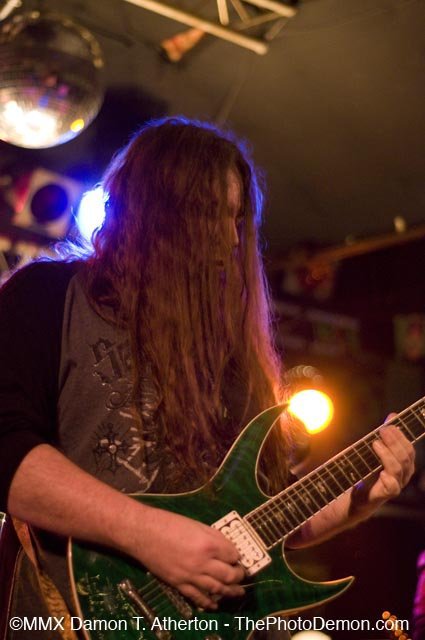 News From the Pit
Man oh man, I am not ready for another Kentucky winter. At least I have some lovely female company to keep me warm and play with my yule log (grins ever so sinister. )
Speaking of things getting hot, we have some smokin' shows coming up very soon: 93. 1 The Fox's Gobblestock w/ Puddle Of Mudd and Popevil, the Judas Priest farewell show, Hatebreed and All That Remains, the My Own Victim reunion show, The Merry Metal Christmas Benefit, and of course, Rock For Kosair VII is right around the corner on Friday November 18 at Phoenix Hill Tavern. I want to see all of your faces at this benefit show, even if you friggin' hate me! After all, this is for the kiddos for Christmas, so if anything, don't let them down. Some of these kids won't get anything for Christmas unless we do well raising money for the toys. So let's all pull together at least one more time this year and do some real good for our community.
Besides, this will be the hottest Louevil rock scene show of the year, guaranteed! And a party you will not want to miss. I have amassed quite an impressive lineup of the region's finest entertainment for you people once again, so there is no reason to not come to this excellent rock showcase. With the Louevil rock scene constantly changing the way it always does, you will be pleasantly surprised at the new bands that have emerged. I know I'm quite pleased at the turnaround we have witnessed here recently. It seems there is light at the end of the tunnel after all. We will be having three guitar giveaways this year, courtesy of Uncle Samms Jamms, Professional Musicians Center and Willis Music in Jefferson Mall. So extra-special thanks to those guys for contributing bigtime to try to get a better crowd out there. To win a cool guitar is always incentive to go a bit early and try your luck winning an axe. The odds of winning one of these guitars are not near as bad as you might think, so you might want to get to the show early and make sure you get the FREE guitar drawing ticket with paid admission while they last. We are only giving out 300 or so guitar-drawing tickets, and they will probably go fast, so do not screw up by getting there late. You will want to get there early anyways because Recourse To Reason (a new band featuring members/former members of Days Of The New/ Tantric/ Billy Ray Cyrus) will be going on extra-early that night because they have prior obligations. If you would be so kind, I need your help people. I want you all to do your best to pass word around about this benefit show. Tell your friends, family, neighbors, and even share it on the internet. I'd love for us rockers to be able to take a mountain of Toys to Kosair when all is said and done. Right around Christmas is when they need it the most. Contact me at 502-367-2080 if you can help or donate to the cause. We have our own Facebook page (Rock Kosair) so friend us and share the event with others.
Here is an overview of who is playing RFK7.
Bands donating performances are:
RECOURSE TO REASON, a new band featuring former members/members of Days Of The New/Billy Ray Cyrus; new popular rap rockers ELEPHANT ROOM ; new excellent radio-friendly hard rockers CENTERFOLD; THE LOUISVILLE CRASHERS, a very popular new group featuring members of Louevil legends Spanky Lee; Lexington's SUPERUNKNOWN, who have opened for Kiss/Aerosmith/Motley Crue/Cinderella on big arena stages (Louevil doesn't know much about them yet, but that needs to change ASAP – they rock and have an excellent singer!); our nation's finest military rockers TRUST DIVIDED; the energetic Bobby O' and company- THE ZOO KINGS; smokin alternative indie rockers SOME KIND OF SAINT; Kentucky redneck stoner groove southern rockers, the mighty KROSJOINT; Lexington's excellent progressive rockers LUCID GREY; the return of SHATTERSTONE (unplugged!!!); hard rocking Kentucky outlaws POP-KISS CHAINSAW; the acoustic enchantment of 16 BONES ; alternative indie hipsters DIVERBIRD; classic rock juggernauts SEIZE THE DAY (featuring one of the best vocalists around); foul-mouthed rap rock hooligans E-FLAT and last but not least, new Louevil indie rock titans PO BROTHERS.
So far, you excellent folks have raised more than $30,000. 00 in Toys for the kids since the first Rock For Kosair in 2005. Thanks for your support. Trust me, Kosair really appreciates our donation every year!!!
The Metal Grapevine
Win Tix to Hatebreed / All That Remains:
This should be one bruiser of a metal show at Expo 5 on Thursday, December 8. Two great headliner metal bands on one bill. Kickass. Terry Harper has once again agreed to do some giveaways for this event, so email me atEddymetal1@aol. com on Sunday December 4 at 9 p. m. sharp for a chance to win. First one at exactly 9 p. m. wins! Only one email allowed, so be on time. In subject line put "All that breeding!" Get your tickets now, this will sell out! Don't be left out in the cold on December 8.
The Fox's Gobblestock:
Thanksgiving night at Phoenix Hill it's the legendary 93. 1 The Fox's Gobblestock; featuring Puddle Of Mudd, Pop Evil and Lansdowne. The show starts at 8 p. m. and should be a blast, so after grubbing at the fam's, head out to PHT. Props to the guys at 93. 1 for sticking to their guns despite being screwed around with by the corporate bigwigs. You people have no idea the radio war they have been in, trying to keep things alive and rocking in Louisville. Trust me on this, these guys have gone out of their way to keep Louisville Rock Radio alive. Thank god that despite this hideous economy, they can still put on their popular annual Thanksgiving show for you fans. The Fox has always been number one around here. Their support of local music and just plain friendliness is why they'll always have my back. This year's Turkey Rock lineup sounds good too!
Helmet at Phoenix Hill Tavern
Pop Evil is a great party band, and very nice people too. The guitarist wails. And you know Puddle Of Mudd will have the ladies in attendance guys! So if you don't overdose from Turkey, take yo butt up to da hill.
Last Call for Judas Priest/The Chosen Few:
Judas "Fargin" Priest!!! I really want to go to this and could have if I wanted, but I have prior work engagements, so I'm going to have to miss this farewell show. I'm gonna be very sad and PO'ed day of show, so don't even talk to me that day. I know several people who are really stoked about seeing the last show Judas Priest will play in this part of the world ever again. The farewell tour! I have many stories/memories regarding the Judas Priest shows that I have seen over the years, from the time I was ten, when my dad took me to see the Kiss dynasty Tour and a new band called Julius Priest opened (or so the announcer said, I thought. ), to the time I went and saw them while I was wearing parachute pants (it was 1984 w/ Great White), to the Brewery w/ Ripper, to the time they played with Black Sabbath/Slayer on the reunion tour, to last but not least, a few years ago in Cincinnati with Whitesnake, which rocked.
It makes me sad that they won't be around anymore, but those guys deserve to retire in happiness, after all, they have rocked the world several times over. This farewell show is at US Bank Arena in Cincinnati on Tuesday, November 8 with Thin Lizzy and Black Label Society. To see the true metal masters in action one time before they ride off into the sunset, do whatever you can to attend this badass show. Rob Halford is the quintessential heavy metal vocalist and is an icon for all generations of metal music. Do NOT miss this farewell concert!!! THE CHOSEN FEW - The ever-so-kind Judas Priest (Chipster, Thanks bro!) camp just sent me a CD in the mail. Just released an album on October 11, 2011 called The Chosen Few, a compilation CD of 17 tracks from 1977's Diamonds and Rust to 1990's Painkiller album.
My favorites on here are: "The Sentinel," Victim Of Changes," "The Ripper," "Exciter," "Beyond The Realms Of Death" and "Painkiller. " I can't wait to throw this in my car stereo. It will be played for months now. If you love JP like I do, then you might want to purchase this mofo.
To the guys in Priest; if by some miracle they get this; "Thank you so much for the many years of your music. You have been my favorite band of all time, and you have been a great inspiration to me and many other musicians the world over. You guys invented the double guitar attack. The unreal vocals of Rob started an era. The uniqueness of it all combined. You have made your mark in music history, retire to happiness and be well the rest of your days. . . . "
A true Priest fan.
CD/Band Review, Signal The Revolution:
I don't know much about this new band, so I'm checking out Signal The Revolution's CD now. I heard they have a pretty darn good following. I saw them play once. It's good stuff. They have a good stage presence, too. It's not really my type of music but I certainly can appreciate the talent there. The first song is "All For You. " It reminds me of the band A Day To Remember. Newer. Fresh. Energetic. Melodic. For some reason even an old metalhead like me likes A Day to Remember, so this music by STR is cool as well. These are some good guitar riffs and decent, clean vocals by guitarist/singer Josh Carter! Stuff like this would do well in the American radio market these days. They would be right at home on 93. 1 the Fox's regular rotation. The second song, "Butterfly Hand Grenade" is okay, but it reminds me of the vocalist of Bush a bit too much, and I can't stand Bush, the band anyways. This one is a bit too punkish-happy for me. "The Longing" has a badass intro that reminds me of Lacuna Coil. Which is good. This is some really good music from our region. My lady friend and I are enjoying these tunes on this CD. The slow, heavy breakdown with the melodic leads sold me! I friggin' love that part. Thee is a mixture of new and old in STR that I find appealing. And the hooks are there. "Manic" has a nice guitar intro and verse. Good songwriting from these guys. This verse riff kind of reminds me of my riff in my song "Die alone" in Year Of The Gun. Trippy! This is a good melodic ballad. I admire the guitar tones used in this recording.
These guys don't fart around with lame gear. "No way out" starts out with an 80's type muted riff that is cool. I love 80's guitar sounds and this is poifect. Zach Bandy and Josh Carter do a great job on guitars creating melodies and harmonies, using octaves and effects well. Then comes the mixture into the present. Good transformation from old to new! I am going to go see them live sometime soon. There is some nice little outro soloing and creativeness going on here songwriting-wise. "The Red Queen" is another rock ballady type song that sounds good. But the chorus seems a bit long in this one. Josh Carters vocals are clean and well done. I can see millions of teenage girls the country over in love with him and his sad emotional vocals. These guys should be signed and touring. Good band name, good music, good musicians, good gear, good stage presence, we'll see what happens next with these Louisville natives. I tried to get these guys on Rock For Kosair VII, and they wanted to; but the drummer could not get off work that night, so they offered to donate $100 to the cause. I think that is a very nice gesture from the fellas. Thanks STR, and I hope you can do one of my showcases sometime. Rock on!
Http: //www. signaltherevolution. com
My Own Victim Reunion Show:
Louisville hardcore legends My Own Victim (with original vocalist Victor Hillerich) will be regrouping to perform a reunion show at Union station on Saturday November 5th w/ Fudgeknuckle and The Name Is Stoker. Sounds like a rip roaring good time! Be sure to attend this one night only endeavor!!! 9 p.m.
Studio Insight-Mike Taylor Studios:
Bands: Are you a poor bastage like me? Do you put your hand in your pocket and pull out only lint? Do beggars give YOU money? Are you so darn broke that you wash paper plates? Okay, maybe I'm exaggerating a bit, but you get the point.
Let's face it, the economy sucks now. In a rough spot like this, what is a poor musician to do?
I'm going to talk a bit about a studio I just recorded in. Mike Taylor Studios. If you got money to burn, you can go to some fancy studio with top-of-the-line gear and hospital-like cleanliness, or, if like me, you can barely afford to record a few songs at all. I have a cheaper alternative for you. Record your music fast and effectively at Mike Taylor Studios. I listened to his own music he recorded and it sounds awesome indeed, so I was instantly impressed with the quality of Mike's work. He has been doing this stuff a long time and it shows. Mike records in his basement off Taylorsville Road, so you won't get the fancy, cool-looking studio of your dreams, but the end result will have you smiling bigtime regardless. I have noticed Mike is real smart at finding ways to enhance your music. He suggested a few things we didn't do in our songs, and it sounded great. A vocal part here, a guitar harmony or octave change there. He was very creative and isn't scared to suggest ways to better your stuff. And when it came to pinpointing problems with equipment or buzzing, or bad cords, dude was like a fargin seer or something! We went straight to the problem and fixed it in record time. Impressive. I would have been fumbling over the problem for days. This was my first time working with Mike. He was a down-to-earth guy to work with too, funny and friendly, both him and his wife. They welcomed us into their home and it was a good experience. To me, it don't matter that it was in a basement with usual basement items around. To me, what matters is the end result and the skill of the person recording the music. Mike has that covered in spades. Another thing is that Mike doesn't fart around, he wants to get the project done and done soon, yet always takes the time to do a thorough job. For a sample of Mike's work check out Surviving Thalia or my band Krosjoint on Facebook or give him a call to discuss prices. Mike Taylor 502-303-1660
Promoter Allen Ashbaugh and the Merry Metal Christmas Benefit:
Allen Ashbaugh is showing what a good guy he is once again by putting on a benefit for needy families for Christmas, kind of like my RFK benefit. Only this show is going to be far more dark and brutal than RFK ever thought of being. It's Allen's heavy metal Christmas benefit! All proceeds go to Hillview Friends, a charity foundation that has turned in over $30,000 to help less fortunate families. Succumb to Demise, Overload, Bury The Wicked, Nothing's Wrong, Entropy, Cordova, 18 Xray and Straticus will be kind enough to donate performances. This show is at Union Station nightclub in Okolona on November 26. (I haven't been there in forever. I need to get out that way again.) Allen is bringing in an upgraded PA system for that night, so it should be much better that the usual sound there. Support these benefits people, its all some people have to help them. 6 p.m.
A Nightmare at PHT:
My band played Bizkit's Beer Fest on October 21 and some crazy chit went down that night. We were scheduled to play with a wide variety of bands that night, including a few rap bands. While not a big fan of rap music, I tried to keep an open mind and figured it might be something different and fun. Hell, if I liked the talent of such rap bands, I might even be able to help them out with a newspaper writeup or something like that. That was the plan anyway.
Well, it was different, all right; it was the worst show we ever played. The rap band Mixed Magic acted atrociously and started a riot that lasted a good 20 or 30 minutes at least. These baggy-pants-wearing hoodlums (a gang) badly disrespected security, and, I heard, even attacked security, who were merely trying to do their job. Security could not handle that mob of unruly people. They looked scared to death as the mob of thugs took over. While they were onstage, the rappers insulted the bar, the security and anyone they felt were not their people. Luckily, they never messed with Krosjoint or it would have gotten very ugly. There was a glass that was thrown towards my guitarist, who was upset and angry, as we loaded equipment to leave that mess, so we were quite irritated and walked back up to the stage area where all the hoodlum stuff was going on, intent on not taking any crap from such scumbags while we finished loading. That glass would have knocked out or could have seriously hurt someone had it hit someone in the head. No one runs me off from anywhere, especially from a venue I've booked at since 2000~!!! So it was my guitarist and me alone, walking straight amongst the punks, hoping to find the one who threw a thick heavy glass at Matt. I was furious. One word or insult would have brought more madness to the frill. But no one said anything to us, face-to-face. We were not looking for trouble, but we were not going to be run off or bullied either. No fargin way! This thug stuff went on till someone informed police outside to what was going on with the mob of thugs tearing up the place and bullying people. I know that band will never play PHT again. They had an opportunity to be heard and even to get exposure in the newspaper, but they chose thuggery instead. That was without a doubt the worst acting musical act in Louisville history. They let down the club that supported them 100%, and also the promoter who believed in them and talked them up real good. They screwed Bizkit real bad. Bizkit had me thinking they were going to be something special the way he talked. They were special alright. Musically, they didn't sound half bad either, so I would have given them exposure in the paper had they acted like human beings, instead of rampaging hooligans.
One person who will suffer for this is Bizkit, whom I know meant well, but will probably no longer have a showcase at PHT because of this, and improperly running an event such as this. As a promoter, you have to be on your game, you have to be able to control things, pay close attention to the shows progress, have a set schedule, make sure your bands are prepared to go on time, and if your bands act up, then you are the one to tell them "Hey man, quit acting the fool, you are messing my stuff up here. "
Bizkit slacked this night and it might cost him, I'm thinking.
PHT's Halloween Bash Review :
I like to call it the mother of all Halloween parties. Because every time I've went it's been way cool. The good old-fashioned spirit of Halloween is alive and reeeeally kickin' in this place every year. The costumes that people wear to the hill are awesome, if a bit outrageous sometimes! Ha. This year was the 36th annual Halloween Party, and, boy, did they have some amazing costumes. From the $5000 grand prize winner, the Star Wars nine-foot-tall homemade General Grievous, to the other giants; the grim reaper and werewolf, to the well-hung Squirrel complete with nuts (non edible furry type), the skeleton with a boner, the guy on a toilet, the blue Avatar couple, the fireman complete with front zipper hose (you get the idea), the numerous superheroes & extremely ugly drag queens (dudes, that is just not right! Foulness), the cheesy and all-too-numerous Jack Sparrows, the evil voodoo trio, the human bag of weed & a Cheech replica. My singer (for Year Of The Gun) Steve Sawyers and his GF Stephanie Wilson went as Vincent Vega and Mia Wallace from Pulp Fiction. Jefferson TARC Bus had the Roof Garden as packed as I have seen it in years. They had the big 80's thing going on that night complete with wigs and Spandex. I wanted to stay and watch them jam, but it was far too crowded in there for likes of me, I had to GTFO of that mofo and get some air. It was scary crowded. Speaking of scary? Scary Uncle fargin rocked the Saloon. Chuck Weber is a fantastic vocalist and one o' my favorite cover band singers in town. Down to earth genuine guys too. Adam Young and Frank Campbell are an all-out guitar tone monsters! Killer leads. I saw so many people that I like that night, and everyone was having a great time. It was a people-watching spectacular. There were lots of beautiful women at PHT this night. Sexy, skin-tight costumes galore! My eyes were going to fall out of my head. Props to the Hill for putting on this excellent party every year. I'm glad the people knew where to go to have a for-sure good time every year. It has become a Louevil classic event/party. It is definitely a highlight of my year every October. I've always cherished Halloween a bit more than the average Joe for some dark reason, so this is exactly what a lot of of us needed to take a little stress off our busy and hectic lives. I had a blast that night and I didn't even drink that much. I was driving. I just wish one year they would let me book an all-original Halloween bash. What a great night that would be!!! I got first dibs if it ever happens! I have a few pictures for you.
Introducing the Po Brothers, Wow:
College Rock/Indie rock, whatever, I hate putting titles on music. It's just fargin music! Whatever it is, it's some pretty good sounding tuneage. Po Brothers is an indie rock band from Southern Indiana devoted to rockin' and having a good time. Their young ages (22-24) belie their talent, as these grooves seem as though they should have been penned by individuals much older. It's funky, trippy, beautiful, rockin', bluesy, modern, gritty, progressive, all o' the above. Fun stuff.
"Feel It Coming" is a cool hippie-ish tune that kicks butt. Energetic and rockin'. The chorus is interesting, as the band adds a jazzy breakdown that just works. This music rocks! I like these guys already on the first song. And this is another band I don't know of/barely heard of, and they are friggin good. I'm loving the musicianship on here. The guitars are classic and rockin' in a funky, sweet tone sorta way. Cool vocals from Collin Curry! He has a great voice and can hit some very nice high notes. Excellent. I can't wait to see these guys live. I bet it wails. The guys say this band was thrown together on a whim, and it seemed to click so they made it a full time project that they all love very much. The recording sounds great, too. "Gone" is a mellow ride through the dark, with the cool lyrics and sweet guitars with effects. It's laid back and trippy. Maybe a little too slow of a song for some, but I like slow music. I'm very impressed. I'm glad my friend Angel Hall introduced me to these guys. This song is epic. The vocals are awesome on this song, as are the guitar fills. At the end the guys go off a bit and let loose. "Said Too Much" is a bluesy rock song in the Aerosmith vein, with a classic rock sound. This is their most bluesy one yet. I like the other two songs better, but this is still good old-fashioned rock.
"Fall Into Me" starts off with clean, effects-driven guitar parts that sound great. Very creative and melodic, in my opinion. Catchy lyrics and melody, too. The guitars of Collin Curry and the lead guitar of Cody Plaiss work great together. Nice tone. Some of the clean trippy riffs remind me of Eighties guitar riffs, but in a British sort of way. Oasis meets Duran Duran! The band uses their well. They know exactly what they want in production, and it is good. This is another great band that should be on the road, playing city after city. They would do very well on the jam band/trippy acid/college music circuit. The talent level is off the charts here in a grungy garage band gone huge sort of way. This is my first time hearing Po Brothers and I'm a fan now, so I suggest you check out these young rockin' hipsters!
They got something special here, a Beatles/Duran Duran-ish, dreamy, laid-back, soothing sound that you can't but help like. Even to an old school metalhead like me! So that must tell you something!
You can see them on Friday November 18th at Rock For Kosair VII at Phoenix Hill Tavern.
Reverbnation.com/pobrothers
Krosjoint's first Demo:
Hey peeps, man I feel weird about plugging my own music on here, ever since some jealous douche said I talk about myself too much. Oh well, farg 'em! Ha. Don't read then, pud!
My new stoner groove Southern rock/metal band Krosjoint just recorded our first demo and it sounds pretty darn good, I think. If you like Alice In Chains, Down, Black Label Society, Soundgarden, Stone Temple Pilots (with more balls) then you might want to check us out on Facebook or Reverbnation. We are on the RFK7 bill November 18 at Phoenix Hill Tavern.
Upcoming Shows
Expo 5
Wednesday, November 9 – Owl City with Days Difference. 7:30 p.m. $20
Saturday, November 19 – Born Of Osiris, Veil Of Maya, Carnifex, Structures, Betraying The Martyrs. 6:30 p.m. $15
Thursday, December 8 – Hatebreed and All That Remains. 7 p.m. $20
Phoenix Hill Tavern
Friday, November 4 – The original rock showcase series w/ Burning Babylon, Year Of The Gun, BoneJinn, Diverbird and Stone Line blue. Free before 9 p. m. . $5 after. Starts at 9 p. m. .
Friday, November 4 – Lively presents Strike First (featuring members of Hot Action Cop) w/ Trust Divided - 8 p. m. - $10
Saturday, November 5 – 40 oz to Freedom: A Sublime Tribute - 8 p. m. - $10 adv. /$12 day of show.
Friday, November 11 – Lively presents Grimey Rhyme Showcase, Part Deux - 10 p. m. - $10 (hip hop showcase)
Friday, November 18 – The Rock For Kosair VII Children's Hospital Benefit. 16 Bands. 3 Stages. 3 Guitar giveaways.
Thursday, November 24 – Gobblestock 2011 featuring Puddle of Mudd w/ Pop Evil and Lansdowne - 8 p. m. - $20 adv. /$25 day of show.
Friday, November 25 – Black Metal Phriday w/ Sever This Illusion, Seven Year Existence, Fall of Dusk, Succumb to Demise, Evil Emily, Broke and Bleeding. 10 p. m. - $10
Friday, December 2 – The Original Rock Showcase Series w/ IIatatime (featuring former members of Flaw, Nailgun Strategy, Caldera, Shapeless Matrix), Lexington's Pownd, Deliver Us From Evil, (unconfirmed as of now) and more TBA.
Friday, December 9 – Mayhem w/ Keep Of Kalessin, Hate, Abigail Williams. 7 P. M . $20 - $50.
Union Station
Saturday, November 5 – My Own Victim Reunion, Fudgeknuckle, The Name Is Stroker. $10
Saturday, November 26 – The Merry Metal Christmas Benefit w/ Succumb To Demise, Bury The Wicked, Overload, Nothings Wrong, Entropy, Cordova, 18Xray, Straticus.
The Vernon Club
Saturday, November 12 – Ashes Eve w/ The Tunesmiths, Silent From The Struggle and Diverbird. 7 P. M . $10
Wednesday, November 16 – Framing Hanley w/ Sore Eyes, Uh Huh Baby Yeah, Days Departure, Feral Hill. 7 p.m. $12
Saturday, December 3 – Artifex Pereo. 7 p.m. $8