April 1989 Articles
Cover Story
Staff
Columns
Paul Moffett
Staff
Performance Reviews
Keith Clements
Dallas Embry
Jean Metcalfe
Paul Moffett
Jean Metcalfe
Calendar
Staff
Errata
Staff
LASC
Jean Metcalfe
Jean Metcalfe
Staff
Staff
Karen Le Van
Dallas Embry
Jean Metcalfe
Jean Metcalfe
Dallas Embry
Staff
Diana Black
Industry Review
Paul Moffett
Music Business News
Staff
Staff
Paul Moffett
Staff
Staff
KYANA Blues Society
Rocky Adcock
Cartoon
Dan Colon
Louisville Homefront
Dallas Embry
Staff
Sara Pratt
Staff
Staff
Staff
Staff
Blogs
Got Shows?
Send Them To Us
Bookmark Louisville Music News.net with these handy
social bookmarking tools:
Available RSS Feeds
- Top Picks
- Today's Music
- Editor's Blog
- Articles
Add Louisville Music News' RSS Feed to Your Yahoo!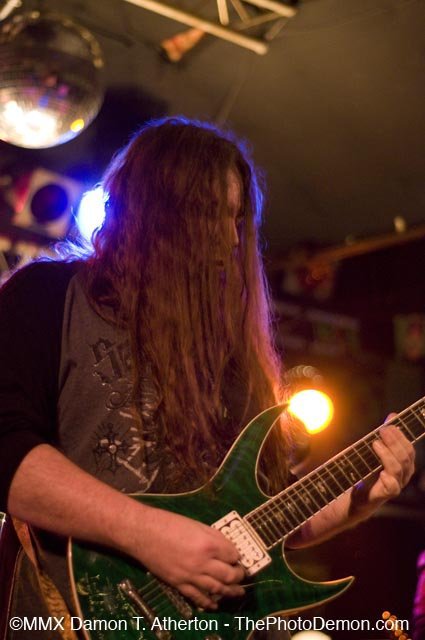 News From the Pit
I hate Christmas. I just turned 37 on Christmas. Ow. I'm pretty happy considering I have all my teeth, a full head of hair, and my beloved Johnson still works great. Yay.
Not only is Christmas the worst time of year for me money wise, but a depression always seems to set in around the holidays. Plus my roommate turned out to be a drunken idiot who was very unreliable, (the clown even fell out of my Jeep drunk and broke his ankle), so I had to boot him out. Anyone interested in renting out my other room, email me for details. Eddymetal1@aol.com.
Then there's the so-called special woman I've been dating going on almost two months, with whom I thought might have had a serious relationship. I treated her great, but she turned out being the worst liar I've ever dated: I found out that she was still living with her ex! Normally, any decent human being would have shared that serious information before totally committing to another person.
So yeah, it disappointed me quite a bit, because very rarely do I actually like someone as much as I did her. Dating sucks. I always seem to meet psycho wenches who are as reliable and honest as a crackhead working in a bank, counting cash!
Oh well, I've never been the desperate type, so I figure I'll finally meet a "good" chick one of these days.
Scene wise it's been busy as heck for me; I've been going to concert after concert and having a ball doing so.
Reviews (see below) that I've done this month are Brett Michaels at Phoenix Hill (you got to read this one), Papa Roach and HedPE at Coyotes, 18 Visions at the Hill, Staind/Hinder/Shinedown (but I was so mad because of the drama I've been going through, it ruined my night) and the very special Deftones VIP show at Headliners, which was a blast.
LMN writer Jason Koerner reviewed Staind in this issue, check it out.
As always, you readers make me feel really appreciated when I see you out at these shows. I can't tell you how many people come up to me and say nice things about the column. I'm glad you readers enjoy my writing, storytelling, and my point of views about the Louisville rock/metal scene.
Speaking of my writing, I want to remind you all to come hang out with me and my editor on Friday January 5 at the Phoenix Hill Tavern, for my "Louisville Music News "News From The Pit" Gathering 2" concert. A concert for all the people who read my column on a regular basis and realize that it is something different and real.
This is the second such event, so I look forward to seeing you all come up and hang out with me. I have got a great lineup for you that includes, Never The Man, Subrosa, The Revenants, Thorn, Prey For Maria and Vinal. Tell everyone you know and let's make this a night to remember.
TheMetalGrapevine
Deftones Live : This was a show sponsored by Camel cigarettes. Tickets were almost impossible to get, there wasn't much advertising but people were turned away by the hundreds because Headliners only holds about 900 or so people. Luckily I knew this, so my date and I got there pretty early to make sure we got in.
I'm glad, because this was one excellent show. Sparta, the opening band from California, was good, although not my usual cup of tea. It was kind of like an alternative rock sound with some emo-ish moments here and there.
I couldn't really decide if I liked it or not until the end. But finally, I decided they were pretty good.
Then came the Deftones in all their glory. I've never really been a Deftones fan at all, but I was impressed with the show they put on this night. It was a blast!
I've seen them live before as well as live footage of the band performing, and I thought then that vocalist Chino Marino was off key pretty badly on some of the songs. It didn't sound at all like the vocals on the CD.
But this night was a different story altogether: Marino was tight as a fat woman's belt as he weaved and whined his way through their particular type of L.A whiny chick metal. I don't think he went off key once the whole night. I thought for sure that he would after seeing him slaughter the songs vocally in the past.
The band played a long show, cranking out Deftones classics including "Be Quiet," "Drive," "Hole In The Earth" and their most popular tune, "Change In The House Of Flies."
Those who got to see this top band in such a small venue got a treat. Thanks to Black Frank for getting me tickets.
Brett Michaels Reviewed : I never was a big fan of Poison and had never seen them, even though I liked Eighties sleaze metal like Guns 'N' Roses and Faster Pussycat, but I thought it would be interesting to see Poison vocalist Brett Michaels live. I went not really expecting much of a show. Boy, was I wrong! It turned out that Brett is a helluva frontman whose voice is very good, and he and his backup band put on one great show. I was shocked and very impressed with the energy and effort they put into their performance. Brett sounded just like the Poison albums - or better - kicking off the night with "Talk Dirty To Me" before letting loose with Poison hits "Look What The Cat Dragged In," "I Won't Forget You," "Something To Believe In," "Every Rose Has Its Thorn" as well as some cool cover songs like "Sweet Home Alabama," "Rock And Roll All Night," "Knocking On Heaven's Door" and "An American Band." They also broke out a new tune called "Driven" that was pretty cool.
Michaels jumped around like a 19-year-old madman and told the crowd that he was "beyond happy to be playing to such a great crowd." He promised he would bring Poison back to Louisville ASAP. The crowd, which was loaded with hot women, absolutely loved him. It was hottie-o-rama!
I'm glad I went, and I'm glad the Phoenix Hill booked him. I'd go see him jam out again in a heartbeat.
Papa Roach / HedPE Review : I don't like really Papa Roach, but I was bored, so I took my chubby butt up to Coyote's to see them and supporting act HedPE, and it was a pretty good time.
Shock of the night was the band HedPE; they surprised me quite a bit, having improved considerably since the last time I saw them almost ten years ago at the Brewery with the Deftones and Ultraspank. They mixed several different musical styles into their own concoction of rock/rap/rhythm and blues metal. There was even a hint of some old Anthrax in some of the songs.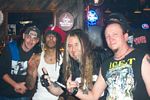 I liked HedPE much better than Papa Roach. They played a cover of Buffalo Springfield's "Stop" that was very good, followed by HedPE classics "Sophia" and "Let's Tide." HedPE vocalist Jahred is a talented and pleasant dude with whom I enjoyed chatting.
Papa Roach came on and looked all Goth and rock 'n' roll, but they were a bit too commercial for me. I thought that they were in it to make money. They played "Alive," "Getting Away With Murder," "Scars" and all their other radio hits. They sounded great live, but it just wasn't me, I'm afraid. The soulful changes and variety of HedPE's music blew them away.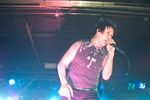 Photo By Eddy Burke
Thanks to Jay from Slokill for contributing to the HedPE review.
And thanks to Randy up at Coyote's for being cool and always taking care of us here at LMN.
Of Sound Mind Rocks Louisville Gardens: The band Of Sound Mind got a lucky break when they were asked to open for Staind at their Louisville Gardens show on December 8. The band put on a terrific opening show, playing an excellent set of their infamous melodic, hook-y rock metal. If there ever was a perfect show for OSM, this was the one. Vocalist David Frazier was in fine form as he and the guys captivated the audience and introduced them to rock and roll "E" style! I admit that I'm hooked on the five-song CD they have out. It hasn't left my CD player for more than a day! If you haven't heard this Dayton, Ohio/Louisville, Kentucky-based group, you need to, because they are about to blow up, bigtime. With songs like "I Am," and "4 A.M.," it's easy to see why the record labels have been going "Hmmmmnnnnn."
David Frazier is one excellent vocalist and songwriter, who puts so much soul into his music it's almost overpowering. The Staind fans were in awe of this young, unsigned group; the band made many a new fan that night, selling out of their CDs and merchandise. Congrats guy's and don't forget old Mr. Metal when you hit the bigtime!
Intheclear Taking Off : Fans of Louisville's own Intheclear will be happy to hear that the band is ready for the bigtime and appears to be on their way. They have their CD release show at Headliners on January 13, with Kinsey, Subrosa and Heaven Hill, which will be filmed for a live DVD. The guys will hit the road on February 28 in support of Ninetyseven11lyriclane and will be touring twenty to thirty states. Not bad for a Louisville metal band eh? There's even talk of an international tour in May through nine countries. To top that all off, MTV will be adding Intheclear to their regular rotation. I wish those guys the best of luck.
BTW, if you get your tickets to their CD release show in advance, you get a free copy of the new CD at the door.
You can't beat that chit!
False - Sick Mofos : Can you think of another publication that would print anything about a thrash metal band from here in town? I can't. So here I sit, listening to False's brand-new CD, In Sickness We Live. The title song starts out with a very Slayer-esqe riff that leads into some pretty fast riffage and some darn good thrash metal lead guitar solos (something you hardly hear anymore). The second song, "By Virtue Of Inheritance," is more of a double bass extravaganza that starts out with some nice drumming from drummer Jason Hensley. The guitar isn't so fast on this one, but that doesn't stop it from rocking. I like the lead guitar solo even better in this song. "Created To Slave" starts out with a Eighties-sounding evil but pretty thrash metal guitar sound similar to "South Of Heaven" but as always, kicks into some thrashing, head-banging madness. I love evil, slow, doomy riffs such as this. And to top it off, there is some insane whammy bar going on at the end. False loves Slayer.
So far "Fantasies Lived Through Murder" is my favorite track. Shannon Feese's opening growl is pretty cool and low, and the guitar rhythm is very catchy and infectious. Kind of reminded me of Anthrax or Sacred Reich. Effects added to Shannon's screams add a little extra and could have used a little more.
The slow and crunchy thickness of their music is what I like a lot, as opposed to the super-fast, lightning palm muting. "Driven By Faith" was not bad, but it didn't stand out as much for me. The opening guitar on "Redemption" made me say "Hmmmnnn, what now?" "What now" ends up as another Eighties guitar lick I might have written at 17.
Then comes some super-fast picking that would have my fingers cramping into frozen claws in no time. This is Louisville thrash at it's finest.
The last song is a speedster that is quite good. Maybe too fast, though? Naaaaaaahhhhh.
The musicians in False rock out, and can definitely get the job done in fine form. If you like Slayer, Sacred Reich, Testament and other thrash legends of that era, then you need to seek out False. Chances are they will run you over, and make you think it's 1988 all over again. Myspace.com/False.
Almost Noah, Resurrected, and Gone Original : Formed in 1992, Almost Noah started out as and remained a top cover band for most of the next decade but they also wrote and opened for several national acts as a way of showcasing their originals for record companies. They made a decent bit of change, playing out with their high-energy rock, but they did put out some originals and even recorded two full-length CDs. They worked a seven-state circuit and drew unbelievably at top rock clubs including The Toy Tiger and the A1abama Thunderdome. Then they broke up.
Six years later, vocalist Jon Paris has had it with playing cover songs and has even said that he could care less if he never sang another cover song as long as he lives! So Almost Noah as come back together to give it a another try. You can see them on Friday, February 2 at the Phoenix Hill doing their originals, and on February 10 at A1A in Lexington.
Wasted Days Demise: Wasted Days has called it quits. Vocalist Chris Davis decided to leave and things got pretty ugly for this band. Some might say it's the LMN cover jinx. I went to see their last show at Bizkit's Jingle Balls, and they didn't even play like they were supposed to. I liked WD music quite a bit and will miss seeing them rock out, but I'm sure that the guys in the band will return to rock again real soon; in fact, I hear they are off to a good start already. Davis says that he might have a project in the works coming up.
Nova Red's New Drummer : Tantric drummer Matt Taul has officially joined The Nova Red. The guys are working up the music at a breakneck speed, and my bro Rahul says that the music is sounding better than ever. He is very excited about the new music they are writing and about having Matt in the band. Look for the new Nova Red to be playing out in late January or early February.
Caldera's Melting Pot: I finally hold in my hands thrash/death metallers Caldera's new CD, Playing In A Field Of Broken Glass," and as I listen to the first song, "Trust Within," it's evident that these guys kick butt: it's a scorcher! The band name describes the music: a steaming volcano of molten lava ready to explode at any given second, burning your eyelids off.
Chris Marple is a beast on guitar, ranging from brutally heavy to pretty melodic stuff. My former 13th Level bandmate Marcus Goldsmith is has stepped up his bass playing ten-fold. "Deer Meat" is a speedy monster of a tune, but with a sludgy beat that turns into a near-Iron Maiden style guitar riff. Marple mixes up styles pretty good.
"Deer Meat" is the song that is getting attention, but I pretty much liked every one, thanks to Marple's peculiar style of inventive songwriting, with Zak Wylde-esqe pinch harmonics on guitar, drumming from hell from Jason Proctor, and some seriously evil, lowdown death metal vocals from Todd Tripton. He's come a long way from when they started and has changed my initial opinion, creating a demon vocal persona that is all over the place, scream wise. Caldera is definitely a force to reckon with, and this CD proves it without a doubt. It's mean. Pick up a copy or they will hurt you.
18 Visions at The Hill : I'm not that much into the new metal these days but I went to see 18 Visions anyway, because my monthly original showcase was going on upstairs at the Hill. So why not?
This Southern California group is cool and entertaining, offering energetic, heavy, down-tuned, melodic riffage backed by chorus-y type vocals that were not bad at all. Vocalist James Hart can sing or scream as needed. It kind of reminds me of Avenged Sevenfold, Atreyu, Deftones and Vision Of Disorder a little. They have the punk Goth look, but they opt for more of a melodic sound than one would suppose.
But make no mistake; these little Goth dudes can rock. Songs I liked the best were "Burned Us Alive" and especially "Black And Bruised," which had an Alice In Chains / "Damn the River" vocal feel to it, which is more than fine with me.
Check them out at Myspace.com/eighteenvisions
Main Street Lounge Showcase: On the third Friday of every month at Main Street Lounge, 104 East Main Street, there will be an original music showcase featuring two or three bands a night. I've been there a few times, and it is a cool place. Give Lisa Lincoln a call at 417-9709.if you are in a band and want to play a show. She's a very cool chick.
Upcoming Shows
Headliners:
Friday, January 5 - Straining To Vent, Throwing Stones, Broken Vault, The Trees, Save The Stranger, A Fourth Grade Love affair and Shrill. 7 P.M. $ 7
Saturday, January 13 - Intheclear CD Release bash w/ Kinsey, Subrosa and Heaven Hill.
Friday, February 2 - 7Daysun, MSD, Evil Engine # 9, Institution and Dear Enemy. 7 P.M.
Friday, February 9 - Intheclear, Subrosa, Return To Self and Subrosa.
O'Malley'sCorner
Friday, January 19 - Subrosa, Amherst and Halfway Hollow. 8 P.M.
Phoenix Hill Tavern
Friday, January 5 - The Original Rock Showcase Series: Never The Man, Thorn, The Revenants, Subrosa, Vinal and Prey For Maria. 8 P.M sharp. Early show.
Friday, January 12 - Institution and Ra The Rugged Man. 8 P.M. $10
Friday, February 2 - The Original Rock Showcase Series: Almost Noah, Born Broken, Dogwater, Point Of Real and Broken Vault.
Props of the month
This month's props go out to Fender from Aiirradio.net for his undying support for this town's unsigned music scene.
For two-and-a-half years, he has played original bands music on his radio show, and he even has live bands jamming on the air from his own crib. Things have really picked up lately for Fender and his show, and I congratulate him on its success.
He broadcasts live from Uncle Pleasants from time to time too. It's a great idea/concept and he deserves the props!
To get Aiiradio, you need a high-speed broadband connection and the latest version of Realplayer. Then you can listen to livestream.
Fender, 39, is also bassist for The Shinerunners and sings backup vocals. You can visit Shinerunners.com or myspace.com/shinerunners to hear his musical prowess. Fender's partner, a cute vixen named Kali, helps Fender with projects and other stuff, and she deserves an honorable mention as well.
His show, "The Den Of Sin," is on every Sunday at 6 p.m. Tune in and prepare to rock.
On January 21 at 6 p.m.: 2 Pump Chump, Full Nelson and Ugly will be performing live on the air.
Bands: give Fender and his partner in crime Kali a holler at Fender@aiiradio.net.
Fender and I are planning a big weekend of Louisville rock at Uncle Pleasants in a few months, so I'll let you know what the deal is when I know. Kind of a Aiirradio/LMN joint type production.
Both of us working together to kick some butt. The way it should be.