April 1989 Articles
Cover Story
Staff
Columns
Paul Moffett
Staff
Performance Reviews
Keith Clements
Dallas Embry
Jean Metcalfe
Paul Moffett
Jean Metcalfe
Calendar
Staff
Errata
Staff
LASC
Jean Metcalfe
Jean Metcalfe
Staff
Staff
Karen Le Van
Dallas Embry
Jean Metcalfe
Jean Metcalfe
Dallas Embry
Staff
Diana Black
Industry Review
Paul Moffett
Music Business News
Staff
Staff
Paul Moffett
Staff
Staff
KYANA Blues Society
Rocky Adcock
Cartoon
Dan Colon
Louisville Homefront
Dallas Embry
Staff
Sara Pratt
Staff
Staff
Staff
Staff
Blogs
Got Shows?
Send Them To Us
Bookmark Louisville Music News.net with these handy
social bookmarking tools:
Available RSS Feeds
- Top Picks
- Today's Music
- Editor's Blog
- Articles
Add Louisville Music News' RSS Feed to Your Yahoo!

Issue:

Second Thoughts
Festivities to Mark Louisville Ballet's 50th Anniversary
The Louisville Ballet will present 50th Anniversary Gala events on March 14-15 with performances of Stravinsky's "Violin Concerto," choreographed by George Balanchine and featuring Louisville Ballet alumnus and leading New York City Ballet dancer Wendy Whelan, who returns with colleagues Albert Evans, Yvonne Borree and Robert Tewsley. The Friday performance will begin at 7:30 p.m. while Saturday's performances will be at 1:30 and 8:30 p.m. An open rehearsal will be March 5 at 6:30 at 315 W. Main.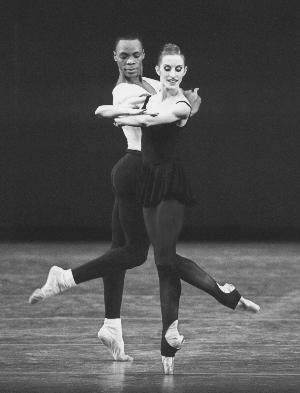 The Saturday evening festivities will include cocktails in the lobby of the Humana Building, followed by a formal dinner, prepared by Vincenzo's, on the 25th Floor,. Other pre-performance events will include a film documentary and a limited live auction. After the performance, guests can join dancers and Ballet members for the Korbel California Champagne Celebration. Tickets for groups and individuals for the event are available by contacting Margie Haines at (502) 583-1350 Ext. 229.
An exhibit of historical photographs, costumes and designs, co-sponsored by Louisville Ballet and the Louisville Free Public Library, is scheduled for presentation in the Bernheim and Guttenberg Galleries at the Louisville Free Public Library, 301 West York. The display will open on February 27 and run through March 21.
Kentucky Opera's 51st Season
After a remarkable and successful golden jubilee season, tickets for Kentucky Opera's 51st season will be available starting March 10. Reservations for the Lunch And Listen series are also available This series is a double bargain: you can add to your knowledge of opera in pleasant company of men and women of similar interests while enjoying some of Vincenzo's delicious food.
Linda Brovsky will open the new season in January 2004 with a production of Puccini's Tosca. On March 12 and 14, the Kentucky Opera will join with the Arizona Opera in a new production of Richard Strauss' Salome, the first production by the KO since the 1987-88 season. It is said to be quite different from the Biblical version
After two such serious scenarios, a comedy by Mozart should be welcome, The dramatist David Gately, who delighted local audiences with his version of Don Pasquale, now offers us his version of Cosi Fan Tutte.
Five of the principals have appeared in on or more Metropolitan Opera productions: conductor Daniel Beckwith and singers Brenzel Garvin, Kyle Ketelsen, Reagan Miller and Stella Zambalis.
<