April 1989 Articles
Cover Story
Staff
Columns
Paul Moffett
Staff
Performance Reviews
Keith Clements
Dallas Embry
Jean Metcalfe
Paul Moffett
Jean Metcalfe
Calendar
Staff
Errata
Staff
LASC
Jean Metcalfe
Jean Metcalfe
Staff
Staff
Karen Le Van
Dallas Embry
Jean Metcalfe
Jean Metcalfe
Dallas Embry
Staff
Diana Black
Industry Review
Paul Moffett
Music Business News
Staff
Staff
Paul Moffett
Staff
Staff
KYANA Blues Society
Rocky Adcock
Cartoon
Dan Colon
Louisville Homefront
Dallas Embry
Staff
Sara Pratt
Staff
Staff
Staff
Staff
Blogs
Got Shows?
Send Them To Us
Bookmark Louisville Music News.net with these handy
social bookmarking tools:
Available RSS Feeds
- Top Picks
- Today's Music
- Editor's Blog
- Articles
Add Louisville Music News' RSS Feed to Your Yahoo!

Issue:
Louisville Orchestra Presents Vladimir Feltsman
By Joyce Trammell
Pianist Vladimir Feltsman will be joining the Louisville Orchestra for a series of three concerts in early November.
The November 2 concert will begin at 10:45 a.m., with free Danish and coffee available prior to the concert. On Friday and Saturday, November 3 and 4, a pre-concert discussion of the concert pieces with conductor Lawrence Leighton Smith at 7 p.m. will precede the 8 p.m. concerts. All three concerts will be held at the Kentucky Center for the Arts.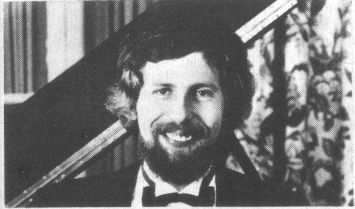 Vladimir Feltsman
Feltsman, a native of Russia, comes to Louisville much heralded as a concert pianist. Some of the exciting highlights in his career include performances in Paris, Milan, Boston, Washington, Philadelphia, Seattle, Miami and many other cities.
Mr. Feltsman was well on his way to being a superstar in Russia until he and his wife applied to immigrate to Israel. For eight years his musical activities were severely curtailed until friends in Europe and the United States gave considerable help, enabling the Feltsmans to obtain permission to leave the Soviet Union.
Debuts at Carnegie Hall and the John F. Kennedy Center followed.
When asked how he felt about leaving the Soviet Union Mr. Feltsman said: "It was very painful and I'm sorry that I had to leave my motherland. But I believe that my real motherland – and the real motherland for any artist, if you've got a gift from God – would be a concert hall."
The Louisville Orchestra and the Kentucky Center welcomes Vladimir Feltsman to an adopted motherland.