April 1989 Articles
Cover Story
Staff
Columns
Paul Moffett
Staff
Performance Reviews
Keith Clements
Dallas Embry
Jean Metcalfe
Paul Moffett
Jean Metcalfe
Calendar
Staff
Errata
Staff
LASC
Jean Metcalfe
Jean Metcalfe
Staff
Staff
Karen Le Van
Dallas Embry
Jean Metcalfe
Jean Metcalfe
Dallas Embry
Staff
Diana Black
Industry Review
Paul Moffett
Music Business News
Staff
Staff
Paul Moffett
Staff
Staff
KYANA Blues Society
Rocky Adcock
Cartoon
Dan Colon
Louisville Homefront
Dallas Embry
Staff
Sara Pratt
Staff
Staff
Staff
Staff
Blogs
Got Shows?
Send Them To Us
Bookmark Louisville Music News.net with these handy
social bookmarking tools:
Available RSS Feeds
- Top Picks
- Today's Music
- Editor's Blog
- Articles
Add Louisville Music News' RSS Feed to Your Yahoo!

Issue: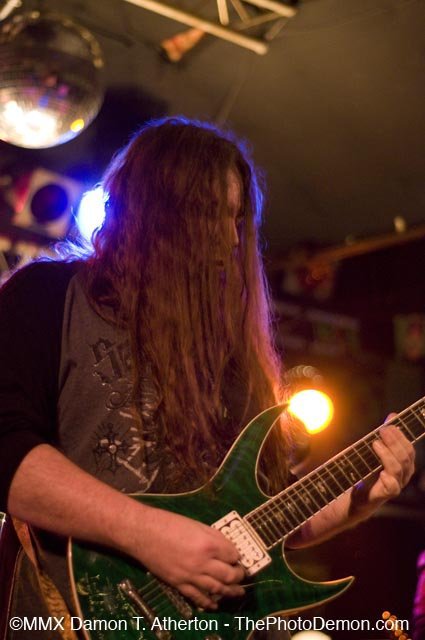 News From the Pit
Spring is almost here! Yay! No more dreary ass, depressing, bleak, cold weather. Thank god. I am really starting to hate the winters here in Kentucky. Soon it will be time for short pants and cruising in my Jeep Wrangler with the roof and doors off, not to mention attending all the sweet summer rock shows going on! Tons of concerts are coming our way and it looks like this will be one fun summer. Now I just need a cute lil' laidback chick to go with me! I am now accepting applications!
A lot of exciting things are in the works. I'm very excited! Chicago and Colorado trips are in the future for me! I can't wait! One good thing for our music scene is that I am in negotiations for a new Original Rock Showcase at a very cool venue! I hope it pans out, because this could be really great for our scene! Shows have dried up and we need regular showcases like these for bands to play at. After booking shows at Phoenix Hill Tavern for 15 years, I needed a break.
I'm rested up and my foot (plantar fasciitis) issue is much better now, so I'm good to go once again! I am seriously lookng forward to playing out this year. I love playing out!! My band has a new guitarist and he is working out great, so we will be kicking some ass! The dude learned a full set in just three weeks! We just played our first show with him and he did great. We couldn't be happier! We are confirmed to play the Ron Jeremy Derby Eve Party at Trixies. That promises to be an interesting night. I also have a new metal project in the works with some pro players! I miss playing the heavy stuff, so I shall give it another go.
A bunch of us bands played a benefit at The Hard Rock Cafe for a little boy with brain cancer and let me tell ya, we have some good people in our scene. The way everyone from the bands to the promoter to the venue (Hard Rock Cafe), came together for that little boy was awesome! Money is cool and all. But doing things like this and seeing that little boy's family get such support is worth so much more than mere money. (see show review below).
Although things are looking up and I've been much happier lately, a sudden death of a friend has rocked the Kentucky rock scene to it's core. It really saddens me to announce the murder of Matt Davis, The bassist for Despite The Fallen. (Read about what happened below in The Metal Grapevine.)
Videos And Solo Of The Month:
I guess you have noticed I am using a lot more videos in my column now. I like to research cool videos both old and new, modern and classic, stuff you possibly haven't seen before. I like to give the fans live video previews of what lies in store for them leading up to national concerts they will be attending, not to mention plugging our local unsigned bands with some videos and live performances.
Introducing new national acts that kick ass like the new band called Walking With Giants, featuring members of Alter Bridge and Sevendust. Yup, I think it is a move in the right direction for my column. Plus I get to throw some funny stuff in, too! Well, I have another new idea that I am excited about! My column will now be having a Solo Of The Month Video of some local guitarist, drummer, bassist, keyboardist, or whatever, just rocking out by themselves for a few minutes. I already have my first two months planned out! Guitarist extraordinaire Chris Alia is the very first musician to be featured. Next month will be a well-known bassist! The month after that it will be a well-known drummer! Etc etc.
This should be cool.
If you want to submit a video, feel free. I'll check the shit out and if it's creative, cool looking, different, then we may use it!! Please make sure its a clear sound with a decent amp (no crap), you can use a looper or drum sampler if you want, but only one live player allowed! And if you can have a cool background, maybe with some ambience, candles, the woods, fireplace, bathtub (lol), that would be even better. Not to sound like a dick, but you gotta be pretty damn good to be considered. Juss sayin.
Be imaginative and have fun! That's what it's all about peeps!
Send videos to Eddymetal1@aol.com.
The Metal Grapevine
LMN Free Ride - Win Tickets To Hellyeah:
LMN's Free Ride is back once again! It's been a few since we've done a giveaway! Hellyeah will be at the Mercury Ballroom on May 24 and you can win tickets to see them! To win, email me at Eddymetal1@aol.com on Sunday, May 15th at 9 p.m. sharp. The first one who emails me at exactly 9 p.m. wins! In subject title, put HELLYEAH!!! You will be disqualified if you send more than one email though, so be ready! Thanks to the Mercury Ballroom for the Tickets. Good luck!
Hard Rock Cafe's 2016 Band Battle!
Bands, sign up to play Hard Rock Cafe's band battle for a chance to win 50K! A cool venue to play at and they are good peeps too. Registration ends on March 11, so don't hesitate!
http://www.hardrockrising.com/
Voivod @ Zanzabar Review:
Canadian legends Voivod stopped by for a show at the Zanzabar. I had never been there before, so I was looking forward to checking out the place. I didn't hear much about this show until almost showtime, so I was suddenly excited to see these guys for the second time. I drove to Chicago about seven years ago to see them with Kreator. Awesome. I think I liked them even more this time, in a much more intimate setting like Zanzabar. It's a cool little metal/hipster type bar with good food. I got the fish 'n' chips and it was pretty damn good. I'm gonna see about booking some shows there, possibly.
Voivod totally destroyed tonight! Wow! These guys have forgotten more about metal than you or I will ever learn. What can I say? Voivod is very different from any other metal band. They are creative as hell and unconformist as a MF. Their sound has changed a few times over the years, but its still always Voivod. I first heard of this band when I was a kid. In 1984, I bought the Metal Massacre 5 compilation album with Voivod on it. I loved it. I still love it to this day.
The band came on and killed it from the go. Things only got better as they warmed up a bit. Guitarist Daniel "Chewy" Mongrain was on fire and sounded much better than he did in Chicago. His guitar tone was super sweet. The way he utilized his effects was brilliant. His lead sound was beautiful and his heavy rhythms were relentless. Chewy is a very technical player and he mixes things up a lot with Voivod. He uses some crazy riffs and sounds you wouldn't normally hear in metal. That is one reason I love Voivod. One minute its melodic and beautiful, the next its brutal metal. You basically get a smorgasbord of various types of metal music when you go to a Voivod show.
The drummer Michel "Away" Langevin has been with the band forever, since the beginning, so you know he is a beast on the drums and he's pretty much a legend. Great drum chops! Away was all over the place.
The bass tone of Dominique "Rocky" Laroche was thunderous. He had a massive Ampeg rig and an old Gibson bass that sounded amazing. That phucker was pumping! When I told my former bassist – who was there – that I thought dude's bass rig was killing, he then showed me the post he just had posted on Facebook saying "OMG Voivod's bass tone is awesome." Great minds think alike!
Vocalist Denis "Snake" Belanger has never been the best singer around, but he is a master at what he does. He isn't afraid to try new things and that is why people love him. He is different. He has a real throaty, raw, gutteral tone to his singing, but make no mistake people, he is singing. Hitting those notes isn't easy. And Snake apparently has mucho stamina as the band plays tends to play a pretty lengthy set every time I've seen them. He loves his fans, too, you can tell that immediately. He made it an intimate party with his closest friends and they loved him for it. He works the crowd well and is a total pro.
The vocals were good. Not amazing and super melodic, but it was Voivod. These cats made a mark their way! No trends. No fads. No fucking help at all. They succeeded on their own and I so respect that, as a musician myself. Too many musicians hop on the "whatever's cool" musical flavor of the month.
Voivod is the exact opposite of that. It was a metal show with twists and turns and mood changes and it was basically a heavy metal lesson from old-school metal scholars. Like I said, these dudes forgot more metal than most of us musicians will ever know.
Voivod played "Ripping Headaches" "Tribal Convictions" "Inner Combustion" "Post Society"(the title track off their new album, their new stuff rocks) "Killing Technology" "The Prow" "We Are Connected" "Psychic Vacuum" "Forever Mountain" "Voivod" and the last song was Pink Floyd's "Astronomy Domine", a cover song the band is famous for playing and making it their own.
The Zanzabar was a fun little club and I'm looking forward to playing there soon and possibly getting some local stuff going there. It has potential. And I like how they decorated the club with Joust (the Eighties video game) memorabilia. The sound system is pretty good as well. The vocals could have been a hair louder in the mix I'm thinking, but other than that, it was perfect.The stage needs to be a bit higher, but the owner said they will be fixing that in a few months from now. In fact, they will be doing some major remodeling and making the concert area bigger!
Vektor is a band from Philly. These guys are awesome. Super technical and brutally insane. It's a madhouse of metal. A journey through chaos. Technically they were all over the place. Nice guitar tones. The drummer was destroying, though! Wow. A very creative band is Vektor. I enjoyed their set, but the vocals were a bit trying at times, I'm afraid. The singer David Disanto has a distinct voice. It's kinda high-pitched, so he kinda sounds like a dwarf or hobbit going off at times. He does this high-pitched scream that is identical to Tom Araya's opening scream in "Reign In Blood." Anyways, he sounds like that! It fits the music well, but it's not quite me. He plays the guitar, too, so that is pretty amazing. Some very hard riffs, too, so props to Mr Disanto.
Black Fast is from St Louis and they kick ass. They opened the show and really killed it. I liked them from the first song on. The lead guitar work in this band is sweet. Melodic and with excellent tone. The drummer was a beast too. All of them were badass. Their music is furious and fast and evil sounding. It's pretty demented. I liked them better than the co-headliners.
Thanks to Zanzabar and Production Simple for letting me in.
Here are a few videos of the opening bands. They are definitely worth looking into! Awesome!
Breaking Benjamin Unplugged Review:
I had only seen hard rock icons Breaking Benjamin once, at Louder Than Life and I was impressed. So I went to see them acoustically and I was still impressed just as much as before. It's true I prefer heavier tones and chunky guitar riffs, but thats ok, something a little different won't hurt! It was crowded as hell. Maybe one of the more packed shows I've seen there. And the crowd was a young crowd too. Young and excited to see Breaking Benjamin. I got there early to see Starset play a chilled-out set of tunes. Not a bad band at all. It makes me feel bad, I got a CD in the mail years ago about this band and never got around to reviewing it. And here they were, many years later, playing a sweet show in my hometown. Karma! Oh well, no one is perfect, especially me. It wasn't really my thing, but I could tell they were talented players, for sure.
Pennsylvania's Breaking Benjamin came on and rocked the place. Long ago are the days when the band was a cover band playing Beatles tunes; now the band has sold over 7 million albums and is always busy doing some huge shows and festivals. So I was looking forward to seeing them in a much smaller, more intimate setting like the Mercury Ballroom.
The band came on and sounded great as expected. I really like vocalist/guitarist and band founder Benjamin Burnley's voice. There is an emotional vibe that he sends out that appeals to people, especially the ladies. It's the fact that he sings well and can write well, maybe? Or it could be that he comes up with catchy hooky harmonies in his songs. I don't know, but I do know he has what it takes to do well. He sounds just like he does on the radio. A lot of singers don't. They slack. They don't give it all to try to hit every note on the albums. But Benjamin tries pretty damn hard I've noticed. He cares.
Benjamin has a pretty good band backing him these days, as well. I was watching guitarist Keith Wallen play and he has some good rhythm to his playing. He made that acoustic guitar his bitch. Word has it that Benjamin goes through members like it was nothing. In fact, four of the members have only been with the band for two years. But really you cannot tell by hearing them play. They are all pros and you can tell that from the get-go. The way the band transposed the material from hard rock to acoustic is cool.
I'm not too familiar with Breaking Benjamin's song titles, so I did the best I could. The band played "So Cold," "Sooner Or Later," "Unknown Soldier," "Angels Fall," a Police cover of the song "Message In A Bottle," which sounded great! "Ashes Of Eden," "Blow Me Away," "Failure," and "Breath," featuring Dustin from Starset; a Tool cover, "Aenima," which sounded great, "Give Me A Sign," "Polymorous" and the crowd sang really loud on this one, "Until The End," and the power ballad "I Will Not Bow," which was a powerful song, and last but not least "The Diary Of Jane." Benjamin's voice was killer and so was the backups of Keith Wallen. They work well together.
I needed a night out away from all the bullshit here of late and this was just what the doctor ordered! The crowd went crazy after every song and the ladies really seemed to like Breaking Benjamin. Yeah, so it was acoustic, it was still a great performance by a very good band of modern rockers. I'm not usually into the newer stuff I will readily admit, but I actually like Breaking Benjamin. They have a soulful, melodious, emotional style of music I find most intriguing. And the vocals are good. Bad vocals are a deal breaker for me.
Thanks to BB's label for taking care of me. The lighting this night made it hard for me to get decent pictures, so I did my best. Check them out in my slideshow!
Sevendust Coming In May!
May 25 at the Mercury Ballroom, to be exact, is the date for Sevendust. This will sell out, so get your tickets A.S.A.P. if you want to go! Like A Storm (I opened for them last year. Great band!) will be opening, so it promises to be a good show. I saw Sevendust at Louder Than life and they kicked some serious butt. They were one of the better bands there. Anyways, those guys are awesome and when I met them years ago, were very cool and down to earth. So support them! Not many touring rock bands are that cool.
Disturbed, Breaking Benjamin 2016 Tour- Two Shows In Our Region:
Wednesday, July 20 at Klipsch Music Center in Indy and also at Riverbend in Cincinatti on Wednesday, July 27. Sounds like a pretty sweet show, for real! Lots of ladies will be there, too, I'm betting. Might have to make one of these shows! With them are special guests Alter Bridge and Saint Asonia.
Whitesnake Coming To Riverbend:
Tuesday, June 14 at Riverbend, Whitesnake returns! I know what you might be thinking, Those dudes are 900 years old! Well, let me tell you! I reviewed them there about seven or eigth years ago and they were unreal! David Coverdale is still amazing. Actually better than ever! He hit the notes in "Still Of The Night" and everything! I was wondering if he could do it and he did. Not to mention the awesome guitar work of Reb Beach and legendary drumming of Tommy Aldridge. How can you lose?
Black Sabbath Coming To Indy:
September 2 at the Klipsch Music Center! I saw them in 2013 and, OMG, it was killer. That was the first concert I paid to get in, in like 20 years! I usually get in free being with the media and all, but that was one time I didn't mind paying, because it was great. Ozzy sounded awesome, despite rumors of him sucking live these days. It was a lie. Ozzy killed! The whole band killed. What a show. Seeing Tony Iommi play his guitar solos and Geezer Butler play "N.I.B"sent goosebumps all up my spine! Supposedly this the end for Black Sabbath, so trust me on this, do not miss this show!
Check out this ancient footage from 1975. It's awesome. Look at Ozzy!
Ghost Coming In May!
Yay, more metal! Well it's kinda metal. In a weird progressive sullen way. A few friends turned me on to this newer band and I like them, so I'll probably go check them out and get some pics for you peeps! This music is eeire. See these guys on May 11 at The Mercury Ballroom!
Candlebox Coming On April 1:
Check out Nineties rockers Candlebox at The Mercury Ballroom on April 1. I've never seen these guys live, so this could be interesting. Chicks love Candlebox, so thats good!
Just In – Bullet For My Valentine Coming May 17:
Ok, I don't know shit about this band, but I do know a lot of young peeps like them, so here you go! Tuesday May 17 at the Mercury Ballroom w/ Asking Alexandria and Cane Hill. Get your tickets!
Eddy Journeys To See Metal Church In Chicago:
I might be taking a trip up north to Chi-town to see old-school metal rockers Metal Church on April 4 at Reggie's Rock Club! Vocalist Mike Howe has returned to the band after many years and they sound killer! They have a new album coming out on March 25 called XI and it's the first album featuring Mike Howe since 1993's Hanging In The Balance. I have been wanting to see and review these guys for a while now, but never had the chance till now. And now that that vocal badass Mike Howe is back with them, now is the time to make it happen! I'm gonna check out some museums, too, and make a trip of it! I may check out the historic Soldier Field as well. Why not?
Here is some of the new Metal Church. Awesome! I'm so stoked about this show!!
R.I.P. Matt Davis Of Despite The Fallen:
Despite The Fallen bassist Matt Davis was shot and killed on February 23. He got into an altercation with some wussy piece of sh*t who ended up shooting Matt, who was unarmed. I don't even know what to say. I'm frikkin' nauseous at this senseless loss. I'm not going to sit here and say I was great friends with Matt, the fact is, we only talked about ten times I'm thinking. Our bands played shows together. But I will tell you about those ten short coversations. Although I didn't know Matt very well, he still made a lasting impression on me, as one super cool guy! You people know that I know tons of musicians. And sadly, many of them are a-holes. Matt wasn't like that at all. No arrogance. No rockstar attitude. No better than you persona. Matt was none of that crap. None of his band was like that. Great guys, all of them.
Such a young positive talented incredibly friendly guy … now gone!! He liked our band a lot and would talk to us/hang out w/ us and say how much he loved this or that about our music. He was just pleasant to be around. He even made compliments that made me feel good when I was very down lately. What relative stranger does that?? He always seemed to be in a good mood, positive and just a sweet fella all around. The kinda guy you invite into your inner circle of friends without even thinking on it.
His passing has rocked the Kentucky rock scene to its core. People love Matt and I can easily see why. Hell, I barely know the guy and I love him! It hit me pretty hard for not knowing him all that great. I'm fighting tears as I write this and I don't give a shit who knows this.
What also bothers me is the human garbage who did this might be getting off scot-free. Heck, the guy was out and running free after not even 24 hours! WTF!! And he was even smirking in his mugshot. How can a man shoot an unarmed man point blank in the head in front of his family and still be running around free? Are the police in Southern Kentucky retarded? Unreal. I smell something very fishy going on here. I hope the gunman burns in hell for what he has done! I pray for Justice for Matt Davis.
R.I.P my bass playing brother. Our friendship was short, but nonetheless, YOU Will Be Missed. My deepest sympathies go out to Despite The Fallen and Matt's family..
This tribute video to Matt Davis was made by Alex Fairfax, a good friend of Matt's. Thanks Alex. This is also my favorite song by Despite the Fallen! A truly badass tune and my favorite song by any local band in our scene right now! Matt was rockin'. Such emotion!
Rock 4 Chase Warrior Benefit:
We bands raised a good bit of money for Chase Strong and his family. Hopefully that money will help with the bills and so that they can get to New York to get better medical care for Chase. Kristi Stewart and I would like to thnak the bands who played this benefit; Klinch, On My Six (who drove all the way from Illinois! Such a classy unselfish move guys!), Caducus, Lauren Eid, Hollow Point, Ditch Mob and Lawn Dart Accident,Year Of The Gun and Untold Rellik. Untold Rellik really kicked some butt that day. Their Pink Floyd cover and new song "Rime Of The Ancient Rellik" was awesome. Vocalist Josh Glover has gotten much better as a singer lately. Good job, man! The bluegrass band Ditch Mob was great too! I loved it. All in all it was a great day, a great crowd and a great event that I was proud to be a part of. Thank all of you for coming out, it was a good crowd!
Props to promoter Kristi Stewart for having a huge heart and working her ass off for the cause. Five-thousand-five-hudred dollars was raised for the Chase Strong family. Awesome! More great news is that the Strong family made it to New York and the new doctor is going to do surgery on Chase very soon to try to remove the cancerous tumor. So all of you pray for little Chase. This is when he needs it!!
Jim Breuer Coming To The Merc:
March 29 at The Mercury Ballroom, comedian Jim Breuer comes to town to do some funny rock n' roll impersonations. His AC/DC is spot on! Hilarious. He has a live band with him, so it's a little different type show for a comedian. Check it out! Looks like fun. I might try to get out to this one!
Pearl Jam Coming To Rupp In April:
Never been much of a fan, but I like a few of their songs I guess. If you could only understand what the hell Eddie Vedder says when he sings. He is one mumbling mofo. Anyways the show is on April 26 at Rupp Arena in Lexington. Get your tickets now! People love this band so it might sell-out. Who knows, maybe I'll go check this show out and expand my musical tastes some more. This would be a good show to take a chick to!
Geoff Tate Of Queensryche Coming To Headliners:
April 6 at Headliners, one of the great vocalists of the Eighties and early Nineties will be rockin'. Operation Mindcrime is the band. It's not Queensryche, but Geoff's new project. I really dont know anything about it. Truthfully, Geoff wasn't sounding too great about 6 years ago or so. He was straining those ole windpipes to the max. But maybe he had a rough night that night. He does have very hard stuff to sing, so I'll give the man credit for that!
I just wish they would quit phucking around and get the real Queensryche back together! With original guitarist Chris DeGarmo! No guitarist since has emulated Degarmo's epic tone and crystal clear sound.
Dawg's tone was immaculate! But as always, members get into fights and it ends up ruining everything by creating two lamer versions of one band that no longer exists in its original form. Sheesh.
I do love me some Queensryche. And it would be interesting to see what happens. Maybe Geoff comes out and kills! You never know. Sounds like fun regardless, I might hafta check this out.
This new live video doesn't sound bad!!! Sounds pretty killer actually. I'm liking the guitar tone, too!
Geoff just got bonus points with this sweet video. Eenie meenie miney moe, this song is bitchin' I think I'll go!
Introducing Walking With Giants, Featuring Members Of Sevendust And Alter Bridge:
I just got a heads up from a record label on a brand new project called Walking With Giants, featuring guitarist/vocalist Gary Noons, Sevendust guitarist Clint Lowry and drummer Morgan Rose (I love that guy, he is super cool) and Alter Bridge and Creed bassist Brian Marshall. Sounds like a superband to me. Let's have a listen. "Broken Truth" is a melodic hard rock sound with very clean vocals. Gary Noon's vocals are soooo clean. Maybe the cleanest I've ever heard. You can tell every word he says. The musicianship is great, but it's not very heavy. I'm digging the guitar tones and the chorus is a bit catchy. The drums are very busy despite the lack of heaviness. It's a short song for real. "Heavy Hand" is a bit more upbeat and interesting. Nice guitar layering! It seems this song has more depth and feeling than the last. I like the vocals better too. This is a much better song! I like the guitar riffs. It's melodic radio rock. I really like the guitar, solo.
Killer! Great chorus too. "The Now" starts out with a very cool guitar riff. The vocals in this one are better, too. Nice breakdown, drumwise. Gary Noon has a good, clear voice and can write some good lyrics. This song is cool. I love how the music is written. It has depth and feeling and the layering of the guitars really brings out the emotion of the song. "Guity One" is a great song too. And probably my favorite.
"A passion for Sevendust and Alter Bridge brought me to Walking With Giants," exclaims Noon. "I wanted to initially do a cover band, but I couldn't find musicians who could consistently commit. So, I decided to write my own music and I showed it to Clint. All we hear on social media and on television is horrible things going on in the world," he sighs. "If you listen to this stuff, you'll believe the world could end at any second. It's all negative doom and gloom. I'm not that kind of guy. I'm a positive person. Out of this negative shit, we need to turn tail and embrace a different voice, encouraging each other instead."
The rest is history apparently. Lowery liked what he heard, so they got to work, enlisted the right people to make it happen and this is the result. Walking With Giants. If you like melodic hard rock with feeling, then you need to check out this new band.
THC Hitting Louisville Soon:
Texas Hippie Coalition will be at Trixie's on May 15! The undercard is Sons Of Texas, Boozer, Gravelswitch and Downtrend. 6 p.m. I've never partaken of THC before so I think I will attend. This should be fun!
I like this THC song:
New Albany Production House Closing:
As of mid-March the New Albany Production House will be closing due to the landlord selling the building. I feel bad about never have been there and those guys losing so much money after they renovated the place and all. They put a lot of time and effort into that place from what I hear. The place will be a recording studio, but there will be no more shows there. Best of luck to those guys and thanks for what you did for the scene.
John 5 And The Creatures Playing New Vintage On March 9:
John 5 of Rob Zombie and Marilyn Manson has a band called John 5 and The Creatures and they will be playing The New Vintage on March 9. This is a good chance to see John 5 rip up some solos in an intimate setting. Get your tickets this will sell out!
Ron Jeremy's Derby Eve Bash W/ 40 Below Summer, Flaw And Others:
Ready for a raunchy Derby Eve, Friday May 6, rocking out with some good music and friends? Then head up to Trixie's for a bitchin' show featuring Flaw, 40 Below Summer, 7DaySun, Signal The Revolution,Year Of The Gun and Chadillac Dundee.
Here's some new Flaw for ya.
Crowbar Coming To Danville!
Wednesday. March 23 at Masseys Entertainment Venue in Danville, KY, Crowbar will be destroying! Along with Kentucky Ugly and Old Wolf.
Props Of The Month, 93.1 The Fox:
This one goes out to my longtime buddies Mudd and Charlie Steele at 93.1 the Fox for getting us local bands on regular rotation now! Mudd has been playing us local bands during regular radio time and not just the local show hour! Someone called and told me my band was being played during regular radio time and that made us very happy. Awesome! Thanks for all you do for the scene, guys. We appreciate it bigtime! You guys rock and always have. Tune into Mudd's show Sundays at 7 p.m., or I will bite a plug outta your neck.
The Queen Of Metal, Cristina Scabbia Of Lacuna Coil:
This Italian chick is unreal. Her vocal skills and creativity are off the hook. And she is hot as phuck. No one comes close to her in my opinion.
Check out this epic goth metal song sung in italian!
Fatal Step Now Recording:
Fatal Step is currently in the studio recording six new songs and is expected to be released in April 2016. These guys are awesome! I'm looking forward to hearing this. Guitarist Chris Leffler has a new band called The Torment which is melodic doom metal in the vein of Candlemass, Trouble, Solitude Aeturnus, Cathedral, Yngwie Malmsteen, Mercyful Fate, Church Of Misery, ElectricWizard. I'll review the demo for you peeps next month! Stay tuned!
Sonata Arctica Coming In March:
Finnish power metal masters Sonata Arctica are coming to Diamond Pub on March 25. I've never seen them live and maybe it's about time I remedied that! They are pretty awesome.
LMN's Bad Humor Report -
Stevie Nicks, What The Hell Is She Saying? Digitally remumbled! I love Stevie, but this is great.
Mac Sabbath, for those who love hard rocking metal and luscious cheeseburgers..
Steel Panther's Tribute to Oklahoma Girls..(you'll love the chorus!)
Musician Of The Month – Scott Clark Of Whatever Will:
Be sure to check out Scott's feature in this months edition! And my deepest sympathies go out to Scott and his family on the passing of his father recently. Sorry, man.
Solo Of The Month – Guitarist Chris Alia:
Ok, here it is. The very first Solo Of The Month Feature in Louisville Music News!!! For details on how submit a video of your own (See Above).
Chris Alia is an amazing guitarist who is mostly known for his work being guitariist for the Ozzy tribue band Crazy Train and his original project, Paglina. I've played numerous shows with this cat. He is a good dude. Here is he is all his glory!
Rockaway Drive Seeking Vocalist:
Old-school heavy metal band Rockaway Drive is seeking vocalist. These guys jam and are cool, so if you wanna join an established band already going strong, here is your chance. Email Mick at mickwatkins85@yahoo.com
Here is sample of their music.
Metal Vocalist Needed For My New Project:
I'm forming a new metal band and we need a badass vocalist who can prefferably sing and scream equally. I have a pretty mean lineup already of top notch players, we just need a singer to complete things! The sound we are looking for is heavy and melodic. Powerful but still with some singing! Screams too though. We are gonna mix things up a bit.
If you are an expeinced vocalist, this is your chance to jam and write new stuff with some pro players! We have PA system and place to practice. Pro gear too! The shit is sounding mean.
Eddymetal1@aol.com
LMN Live ..BANDS, Send Me Those Videos!
If you have a decent video of your band kicking ass, send it to me and it might make the cut! Have people see your music! On LMN LIVE!!!
LMN Live- Untold Rellik:
These guys rock! This new song "Rime Of The Ancient Rellik" has a real Iron Maiden feel. Badass.
LMN Live – Elephant Room:
Louisville hip hop rockers in action!
LMN Live – Indy's American Bombshell:
Ok, so the video isn't live. Who cares! These guys rock and have some really good stuff going on for them lately. They won the Grammy Amp contest and are playing SXSW this month. They will win studio time or a video or a tour! Congrats guys!
LMN Live – Surviving Thalia:
These guys ripped it up at the 40 Below Summer show in January. Here is some footage! Awesome!
LMN Live- Creature Of Exile:
Some Danville Kentucky metal.
LMN Live – Hot Action Cop:
Here's a lil' police brutality for ya!
Upcoming Shows
Diamond Pub
Saturday, March 25 – Sonata Arctica w/ Delain, Murica, Hydrawolf and Solar Flare. 8 p.m.
Friday, April 22 – The Faceless w/ Scale The Summit, Rivers Of Nihil and Native Construct. 6:30 p.m.
Thursday, May 5 – Prong w/ Granshaw, Devil And The Darkness, Klinch and Kentucky Ugly.
Hard Rock Cafe
Thursday, March 17 – Uh Huh Baby Yeah w/ Assuming We Survive, Reckless Serenade and foxbat. 7:30 p.m.
Headliners
Wednesday, April 6 – Operation Mindcrime, featuring Geoff Tate of Queensryche.
Jillians
Saturday, March 5 – Kristi Stewart's Bday, Bash! W/ Year Of the Gun, Untold Rellik, 99 Proof Devils, Despite The Fallen, 8 LBS Pressure and Klinch. 6 p.m.
Massies Entertainment Venue
Saturday, March 12 – Metal Massacre w/ Sacred Souls, Sons of Medusa, Theories of the Apocalypse, Lethean and Untold Rellik.
Saturday, April 30 – Atomic Thrillride w/ Mass Driver (Knoxville) and tba
Wednesday, March 23 – Crowbar w/ Kentucky Ugly and Old Wolf.
The Mercury Ballroom
Sunday, March 13 – Mayday, Parade w/ The Maine. 7:30 p.m.
Tuesday, March 29 – Comedian Jim Breuer. You know, the guy who was in the movie "Half Baked" and the guy who does the hilarious AC/DC impersonation with his live rock band onstage! He is funny. Don;t miss this if you are a huge oldschool rock fan!
Wednesday, May 11 – Ghost w/ Pinkish Black. 7:30 p.m.
Wednesday, May 25 – Sevendust w/ Like A Storm and Pick Your Poison. 7:30 p.m.
New Albany Production House
Thursday, March 10 – Like Moths To Flame w/ Ice Nine Kills, Make Them Suffer, Light Up The Sky and Gallifrey. 7 p.m.
The New Vintage
Sunday, May 1 – Bane, Expire and Malfunction. 7 p.m.
aednesday, March 9 – John 5 and The Creatures. 8 p.m.
Friday, March 11 – Vice Tricks, Ricky Rat, The Pink vultures, Low Cut Connie and Ramble.
Red Bicycle Hall In Madison Indiana
Saturday, April 23 – The Care For Kids Benefit – O' Kingdom w/ Lifelines, Gallifrey Falls, A Rumor Of War, Closesure and Illustrator. 6 p.m. This organization helps pay for bills, medicine, gas, ect that families who have children suffering from cancer can not pay because they are paying for medical bills themselves.
Trixies Entertainment Complex
Friday, May 6 – Ron Jeremy's Derby Eve Bash w/ 40 Below Summer and Flaw, with special guests 7Day, Sun, Signal The Revolution, Year Of The Gun and Chadillac Dundee. 6 p.m.
Sunday, May 15 – Texas Hippie Coalition w/ Sons Of Texas, Boozer, Gravelswitch and Downtrend. 6 p.m.
Turntable Bar And Grill (1823 Morgantown Rd, Bowling Green Ky)
Saturday, April 9 – Luther w/ The Ghost and The Human Hoax. 9 p.m.