April 1989 Articles
Cover Story
Staff
Columns
Paul Moffett
Staff
Performance Reviews
Keith Clements
Dallas Embry
Jean Metcalfe
Paul Moffett
Jean Metcalfe
Calendar
Staff
Errata
Staff
LASC
Jean Metcalfe
Jean Metcalfe
Staff
Staff
Karen Le Van
Dallas Embry
Jean Metcalfe
Jean Metcalfe
Dallas Embry
Staff
Diana Black
Industry Review
Paul Moffett
Music Business News
Staff
Staff
Paul Moffett
Staff
Staff
KYANA Blues Society
Rocky Adcock
Cartoon
Dan Colon
Louisville Homefront
Dallas Embry
Staff
Sara Pratt
Staff
Staff
Staff
Staff
Blogs
Got Shows?
Send Them To Us
Bookmark Louisville Music News.net with these handy
social bookmarking tools:
Available RSS Feeds
- Top Picks
- Today's Music
- Editor's Blog
- Articles
Add Louisville Music News' RSS Feed to Your Yahoo!

Issue: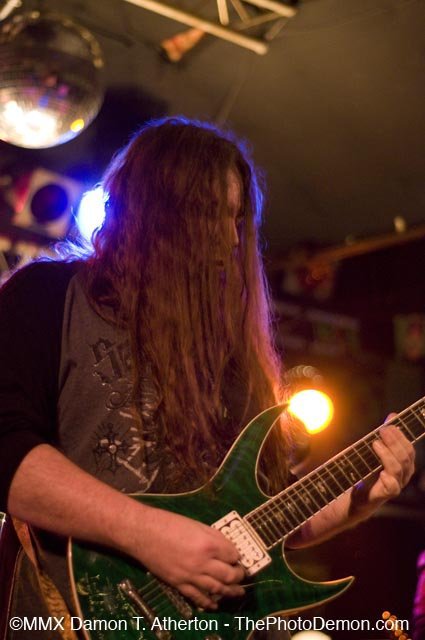 News From the Pit
Ahhhhh vacation, just what I needed. Sometimes ya just gotta get away, so I packed it up and headed down to the Florida Keys and Miami again for some new adventures, and boy, did I have some doozies. I stayed at a super-nice 4-star resort in Marathon and went snorkeling on coral reefs, kayaking in the mangroves and then dined on South Beach Miami. It was pretty sweet. The Keys truly have a special place in my heart. At one point, I was in the pool at our resort late at night, looking up at the sky, and I saw an arm of the Milky Way stretched across the horizon from one end of the sky to the other. There isn't hardly any pollution in the Keys because you are so far out to sea away from land, so the stars are a little bit easier to see. It was a sight to see, I'm tellin' ya.
A sight I wish I hadn't seen was when I saw some poor soul jump off a bridge in Miami. I wanted to help, but there was nothing I could do. It was fast and deliberate. It was off of a long bridge in the black of night over an open channel which big boats traveled through. I doubt he/she survived. It's sad. I felt bad that I could do absolutely nothing.
As far as our music scene goes, times change. There is no stopping it. Life is one crazy thing. The loss of the Phoenix Hill Tavern is now finally hitting home, as shows are no longer as easy to come by these days. I've had difficulty finding some shows recently. Everyone and their mama wants in the few remaining decent venues around town, so getting in has become all that more difficult. I've never been one to want to play a bunch of small crappy venues with sub-par PA systems and stage. So it is what it is I guess. One of my bands will be breaking up in October after a few more shows, so that is a bummer to me. I have five years invested in the band and I love the music we make, so it is kinda like losing a girlfriend that you really care about. It sucks ass. But five years is quite a long time, for real.
I see so many bands come and go in a matter of mere months, so five years is pretty damn good! And we have had many great shows, so I can't complain about that. We've opened for Hellyeah, Down, Prong, Quiet Riot, Bam Margera and others. It's been a good long run, but all things eventually end. Oh well, at least it is ending on good terms amicably, and thank god I have one band left to jam with!
I still have a few more years left in me, though, and I don't intend on giving up my music just yet. I just may form another brutal metal band at some point in the future (I gotta have at least one METAL band), if I can find reliable peeps to work with who aren't pillheads or drunkards. That shit has gotten out of control in our beloved city and it hurts me to see people I know so addicted to ridiculous crap like that. I know a lot of musicians who are on that stuff bad, and they spend so much money on it just to stay going, that it cannot be good for their family and life. Some people need pain medications, though, so at least they have an excuse. However, when you do it every day without having any pain, that is when you have a problem!
I've been having trouble with my right heel the last few months. I think it is Plantar Fasciitis. I will know in a few days when I see the foot doctor. It hurts like a sumbitch all the time now, but I have not sought out pain meds because they hurt my innards something fierce. I just hope the doctor can help. This shit is unbearable.
I hope to see you all at my next few shows! Vinylfest at Crowne Plaza Hotel on August 15, Horns Up For Cancer at Diamonds on Sept 19 (this show is gonna be a monster!) and opening for Eighties thrash legends Sanctuary on October 12! So come see me play before the doctor starts hacking away at my foot! Please god, don't let me need foot/heel surgery. I'm skeert of going under the knife!
The Metal Grapevine
Louder Than Life 2015:
Bands playing this year are: ZZ top, Rob Zombie, Lynyrd Skynyrd, Seether, Breaking Benjamin, Godsmack, Shinedown, Slash, Three Doors Down, Bring Me The Horizon, Collective Soul, Of Mice And Men, Blackstone Cherry, Hollywood Undead, Atreyu, Sevendust, Skid Row, Kentucky Headhunters, Tremonti, Hinder, Issues, We Came As Romans, Saint Asonia, Nothing More, 10 Years, Butcher Babies, Starset, We Are Harlot, Beartooth, Turbowolf, The Temperance Movement, Marmozets, Art Of Dying, Aranda, Glorious Sons, Dorothy, Like A Storm, Kill It Kid, All Them Witches, Whiskey Myers, Jelly Roll, Red Sun Rising, Goodbye June, Raveneye, Cilver and Romantic Rebel. This is quite the lineup and a monstrous show for sure! I had a blast last year covering the show in LMN, and I'll be right there again, covering /photographing the event for you good peeps! Killer food, merch booths, booze, hot chicks wanderin around drunk, and some rockin' bands! Sounds like just what the doctor ordered! You can visit their website for more info and info on tickets!
www.thelouderthanlifefestival.com
The Villebillies Not Allowed To Open For MGK Because They Have Instruments. WTF:
Popular hometown rockers The Villebillies were invited to play with rapper Machine Gun Kelly at The Mercury Ballroom on July 28 but were told by the headliner, Cleveland's Machine Gun Kelly, on the day of the show, that it wasn't going to happen because of The Villebillies actually having stage gear and real instruments in their show. Apparently MGK only allows rappers and DJ's to open for them. No instruments allowed! I feel for Demi and the guys because this was exciting news for them and they were looking forward to such a cool show. You know me, I don't know shit about rap music, so I thought I would research this MGK character and listen to his music. Not impressed at all. To me, The Villebillies music kill's MGK's music. No comparison.
This kinda irks me, that talented Louisville musicians like The Villebillies, who incorporate so many instruments and styles into their music, are shunned from a show like this because they have actual instrument that require being played? What is the world coming to when true artists are shunned because they play instruments and don't rap along to a CD? That is the most ridiculous thing ever to me. I am very very old I reckon. To The Villebillies. I say don't sweat it, guys. Your music is real and creative. It was a cold douchebag move by another wanna-be gangsta rap clone with a crew of rude-ass hoodrats who love to order people around and act like assholes. An inside source told me MGK was taking shit about Louisville and was also badmouthing his fans. I believe it.
Machine Gun who? More like Vanilla Ice with an attitude. Ha. See for yourself.
Vinylfest(Featuring Louisville Artists) On August 14-16 At Crowne Plaza Hotel:
Vinylfest is a weekend long indoor music festival and collectible show, celebrating its third year in Louisville. The weekend is packed with live concerts, music industry guests, exhibits of vintage guitars and audio equipment, music memorabilia and vinyl dealers. The event kicks off Friday night at Modern Cult Records and continues Saturday and Sunday at the Crowne Plaza Louisville Airport Hotel.
Friday Night kicks off with Mercy Academy, Tom Boone And The Back Porch Pickers, and Saturday night will feature Ricky Morse, Shadowpact, Fast Friends, Krosjoint, The Whiskey Riders and New Bravado. Sunday will feature Mike Parks and Maddie Driscoll. So be sure to come out for some good fun! Check out more details at Vinylfest.net.
Primer 55'S Last Show Will Be At Horns Up For Cancer:
These badass guys have been around forever, and they will be calling it a day after the Sept 19 Horns Up For Cancer Benefit at Diamonds. Mucho props to Primer 55 for donating a performance for this cause. Very classy move guys!! So show some love for former Louisville native Bobby Burns and Primer 55 for their last show. I used to play shows with those guys way back in the Nineties, back with my old band, Inhuman! Fun times they were. I'll never forget the time I accidentally played a track on their CD that talked about the word F**K, live on the air!!! I'm sure you've all heard the edited version on 93.1 The Fox before. Anyways, this was the totally uncut version, live on the air! It says the word F**K like 50 times, in every way possible. Anyways, my boss was looking at me freaking out all bug-eyed saying "what the f**k is thaaaaat??!!!" I'm thinking "Oh shit!" He ended up cutting it off mid track and going into dead air. Ha ha! Not one of my better radio DJ moments I have to admit. I wasn't very good and I can admit that. But I did play all the best local bands, like Primer 55! So the show was popular even if I sucked. lol
The Horns Up For Cancer Benefit:
Awesome, we have another great cancer benefit coming our way and what family/band has not been touched by the evil hand of cancer? Very few I am betting. This badass benefit show is on Saturday September 19 at Diamonds. This hsow is building up to be a monster, so you people get ready to rock this MF oldschool! Bands playing are: Primer 55, Xfactor1, Krosjoint( we can't wait!), Signal The Revolution, Despite The Fallen, Modifire, 99Proof Devils, 8 Lbs Pressure, One Pretty Minute, Patchwork, Bareknuckle Bullseye, Chadillac Dundee, Ey Ov The Storm, Klinch, Stolen Remains, The Crowned and more! 10 A.M.
Appetite For Destruction, The Guns N' Roses Tribute Coming To The Mercury Ballroom:
Are ya a huge fan of Axel Roses' cool screechy vocals, or Slash's bluesy hard rock style?
If so, then you are in luck, because on Saturday, September 5 at The Mercury Ballroom you can see a helluva rock show as one bitchin' cover band takes to the stage to let go! Be sure to check it out!
Machinehead Coming To The Mercury Ballroom On November 17:
You Machinehead fans should be happy about this one! More metal at The Merc. Sweet.
Incursion To Return In Full Force In September At Horns Up For Cancer:
I just talked to drummer Nik Houpt about the future of Louisville metal veterans Incursion and about their plans to release the whole catalogue of songs from the band's past, going way back to the old days. The band will also be recording some new stuff as well and making a shitload of new merch to sell. All of this will go into effect after the Horns Up for Cancer Benefit at Diamonds on September 19. After that, it's on, so you Incursion fans get ready!
Fear Factory Coming To Trixie's On Sept 11:
Hell yes! I love this band! And will most likely be going to this wicked show! These guys are awesome so don't miss the return of Fear Factory! And no, I am not related to Dino Cazares!
Oldschool Legends Prong And Sanctuary Coming Later This Year:
Wow! Looks like my luck has finally changed when it comes to seeing one of my favorite bands in my hometown finally! Seattle thrashers Sanctuary will be here in Louisville for the first time ever on Monday, October 12 at Expo 5. And NYC metal beasts Prong will be here again on Tuesday, November 10 at Expo 5 as well. The last time Prong was here, they got screwed bigtime by the Louder Than Life event that just happened to be going on the same night. Needless to say it wasn't a big turnout since everyone and their mother was at LTL, sadly. Hopefully, this one will be much better for them. I love me some Prong!! They rock.
Musician Of The Month,Drummer Nik Houpt:
Be sure to check out our Musician Of The Month feature, drummer Nik Houpt of Incursion! Dude is a beast on drums and Incursion is about to come back very strong from what I hear! You can see them at the Horns Up For Cancer Benefit on September 19.
Johari's New Video "Soothe and Groove":
Check out the new stuff from Johari, it's badass. They have a new album, Pale Blue, coming out on August 1 and I'll be the first one to tell you I'm gonna get one o' these MF'ers for sure. I just listened to their song "Soothe and Groove" and it's awesome.
The feeling, the quality of musicianship, the creativeness. It's a winner for sure! Vocalist Connor Hill just keeps getting better and better. Dude is a vocal genius. The lyrics are great as well. Great music. Great tones for the instruments. Killer drumming. Monster bass tonage. All of it. Wow. Usually I don't like that much new music, but this is frikkin' good. Top of the line, guys!! Like the record producer cat on the movie The Doors says to the guys "Guys, I'm pretty much blown away. I'd like to get you into a studio ASAP. How does that sound Mr Morrison?" Well, upon hearing one mere song from the new CD, I'm betting this is that same type of musical magic that don't come around very often. Hell, check it out yourself! Here ya go. Enjoy!
Motley Crue's Final Tour...Again:
Talk about trying to milk a dead cow? Well then this is the epitome of that saying! On Sunday, October 11 at Rupp Arena in Lexington, Motley Crue will supposedly being playing their last show in Kentucky ever. Suuuuuure. Alice Cooper will be opening the show. So if you have the itch to see the Crue one last time before they ride off into the sunset, then this is your chance! Get your tickets now!
Flaw Heading Out West To Tour:
Louisville rockers Flaw will be heading west, then to the north in early August for the second leg of their "Reawakening" tour. Dates from Oklahoma to California (one show at the legendary Whiskey A GoGo) to Salt Lake City to North Datoka to Wisconsin. Should be a helluva time! (I've played a ton of badass shows in my day but never got to tour professionally. What a thrill that would be.) I wish those guys in Flaw an excellent time on the road. And also thanks to Flaw for giving us local bands numerous opportunities to open for them. They help out the scene quite a bit by doing this, instead of importing bands from elsewhere. Every time I've opened for those guys I had a frikkin' great time. The people, the music, the party, the longtime friendships. It is a winning combo for everyone. And the nice crowds that come for Flaw are also fun to jam to. Juss sayin'. Good peeps there! Flaw will be back in town at Trixie's on August 28th, so show the love and be ready to rock out when the boys are back in town.
Krosjoint To Call It Quits In October:
Sadly, all things must come to an end. We will be calling it a day after our October 12 Sanctuary show at Expo 5. We've had a very fun five years playing Southern groove metal in Louisville, but one of our founding irreplaceable members has new family and work obligations that must come first. We will be playing our remaining shows at Vinylfest, Horns Up For Cancer and Sanctuary, but after that we are hanging up our joints. We would like to thank all of you who have supported us over these last five years. The love you have shown has been awesome and we won't forget it. One good thing is that we will have ended Krosjoint amicably, as friends.
In all the bands I've been in, the bands have always ended up breaking up with bad blood and drama.
It's nice that, for once, we can end things the right way! Me? I'm a bit disappointed, but I'm very proud of the music that we made. I think I shall form a new band and maybe play some heavier stuff again. I'll keep you informed! Be sure to come to Krosjoint's final shows, this should be fun!
Kamelot and Dragonforce Coming In November:
Two rare metal powerhouses are coming to Expo 5 on Sunday November 15. This is a must see show! I've never seen Dragonforce or Kamelot before. Talk about some shredding guitars and soaring vocals! Wow. Besides, you never see these bands come around here much, especially Dragonforce! Yup, this is an oldschool metal show of the ages and I hope to see you true metalheads there, in force, for Dragonforce! Here are a few videos for ya!
Van Halen To Tour Again, Dates In Late August And Early Sept, If They Don't Implode:
If you didn't get a chance to see Van Halen last go around, then you are in luck! Well maybe that is. It seems Eddie Van Halen has lost his marbles and pissed off half the VH fans with rude remarks about former bassist Michael Anthony, saying Michael had to be taught the bass lines. It is some rude ass shit. I, for one, loved Michael Anthony and his driving bass lines and beautiful backup vocals, it is what made VH who they are. No fargin way does Wolfgang Van Halen replace Michael in my eyes. Well, a lot of people seem to think that same way! And Eddie has also been saying bad stuff about David Lee Roth again in the media, so who knows how long this tour will last. I doubt it will last the summer.
Anyway, the Eddie Van Halen show is embarking on a massive US tour and the band has two stops in this general area: August 31 at Riverbend in Cincinatti and September 2 at Klipsch Music Center in Indianapolis. I haven't seen original Van Halen since they played at Freedom Hall in 1984!
I tried to get tickets to cover VH when they were at YUM! Center, but those Yum! Center people are kinda douches and I was left out, even though I've been writing a music column in this town for fifteen years. Not cool. Hopefully the good people in Cinci will take care of me on this one.
New Band Alert, Vamt:
There is a new band of highly experienced Louisville metalheads debuting on August 28 at Trixie's. VAMT is the name, and the band consists of vocalist Vic Hillerich (former My Own Victim, Odesa), guitarist Andy Garrett (Blacklisted, The Glasspack), bassist Marcus Goldsmith (Krosjoint, 13th Level, Caldera) and drummer Troy Edlin (Gravemouth, Anna Lies, Gordons Iguana). Their sound is supposed to be a mixture of C.O.C with a lil' Pantera. Heavy groove-ish metal. Those guys are some serious rockers, so this should be some good stuff. Be sure to check out VAMT's first show opening for Flaw on August 28 at Trixie's.
Signal The Revolution and 7DaySun are also on the bill.
Introducing Masseys Entertainment Center In Danville:
A family in Danville Kentucky loves unsigned music so much that John Massey (also guitarist for Danville's Creature Of Exile) and his wife Wilma have opened a music venue in a place where it is rare to find a music venue, right in Danville. The Masseys have bet everything they have and put a ton of money into this venue called the Massey Entertainment Venue. Let's chat with John to see how things came about.
Eddy: John, tell us how you came about the idea of your club? What are the details about your new venue in Danville? Size? Capacity? Nice pa system? And where is it located? What kind of music will you be booking?
John: The idea of our own venue came from my wife and I putting on some "do it yourself" shows in a garage in Danville called the Dungeon. We started out with very small crowds and it eventually grew successfully to 100+ consistently. We rented the building, hired pro sound, did concessions, and printed flyers. This proved to be quite costly, so after being approached by touring bands who had heard about our shows, we decided it was time to start our own venue. I have lived in Danville all my life, and there has never been a dedicated music venue.
There have been a few bars in town with occasional live music, but not a venue with proper sound equipment. These places also shunned the hard rock and metal acts. There's a bigger crowd for this genre than people realize. I think we have proved that with the success of the Dungeon shows. The Dungeon was located in an area which made it hard to find after dark, so with the new venue being at 711 S. 4th Street it is located right in the midst of things, we feel the crowds will be even bigger. It is located across from Lee's Famous Recipe and Dream Chasers Tattoo and beside Auto Zone. This results in a high traffic area which will attract more people to the venue. We are very passionate about creating a music scene right here in Danville and doing it right. Being in a band myself, I see what promoters and venues do wrong. A lot of events are poorly organized, and I want to change that. We want bands to enjoy playing at our venue and want them to come back. We will be sure the bands have what they need for a great playing experience. Everyone will know beforehand how things will operate and exact set times. There will be no confusion for bands to worry about the day of the show. The venue is much bigger on the inside than it looks from the outside. It has a dedicated kitchen, two bathrooms, eating area, office, and a soundbooth room. Everyone who has visited so far, has made the statement of the size being bigger than expected. The PA system is where we have put most of the money. I figured why call it an entertaiment venue if the sound isn't decent? The front of the house consists two dual Cerwin Vega CVI 18" subs, two dual 15" Cerwin Vega CVI mains, for floor monitors I have a pair of JBL 12" and a pair of 15" Yamaha club series speakers. We have all Crown and QSC amps, 16 channel mixer and quality mics and stands. It is very sufficient for the room's size. Due to the size of building holding greater than 100 people, we had to submit blueprints to obtain max capacity. We should have that final number by middle of next week.
Of course I am biased to metal and heavier bands, but this venue is going to have something for everyone. We want to book all kinds of bands in different genres of music. We have a couple of national bands booked as of now but hope to be in full booking mode by mid October. Anyone interested in playing here can contact us at masseysentertainment711@yahoo.com .
Eddy: Sorry to hear about your wife bro. I hope she gets well soon. So when do you think the club will be in full swing business?
John: We are waiting for my wife to recover from surgery because she is a huge part of this, too. It was just as much her idea as it was mine. I don't think either of us could do it without the other. We want this to be successful for Danville and surrounding areas because in order to see a decent show, you pretty much have to drive to Louisville or further. I want to bring live music to the town I have been in all my life. Together, I know that my wife and I can do this, do it right, and bring something our community can enjoy without leaving far from town and spending a fortune.
Bury The Wicked Breaks Up:
Things just kinda fell apart for Bury The Wicked, the way bands usually break up. A few members get lazy and don't show up to practice, and it puts a hamper or negative vibe on things until they eventually fall apart. I've had that happen a few times. I've had members cheese out after playing for 8000 people at LRSFEST! Phuckin' lazy-ass shit. It's a real heartbreaker of a situation where one or two people ruin it for everybody, and all the hard work, money, time and effort goes up in smoke. And that is exactly what happened here, according to guitarist Matt Ryan. It's a shame because I really liked those guys and their music. They were one of the most humble rockin' bands I've worked with. Maybe some of the guys will get a new project going and come back to kick ass. R. I. P Bury The Wicked.
LMN LIVE Featuring American Lesions:
A brand new Rock n' Roll band straight outta Louisville, Ky. Some rockin' stuff!
LMN LIVE Featuring Atomic Thrillride:
Here is Louisville's Atomic Thrillride playing "Gator McClusky." Enjoy!
LMN LIVE Central Kentucky's Leafdale:
Here is a taste of Central Kentucky's Leafdale. They sound good. These guys are signed to Affluent Records out of New York. I'm digging this band. Good stuff. I'll review a demo later for you cats if they have one available.
LMN LIVE Featuring Year Of The Gun:
Check out my band! This is one of our newer tunes. It's called "Can't Find My Wings." Check out my cheesy guitar riffs! I'm the cheesemeister.
Upcoming Shows
Bluegrass Brotherhood Clubhouse (12610 Dixie Highway)
Saturday, August – 1 Black Oak Arkansas w/ The Mike Yeager Band and Boozer. Raffle to win a Harley Davidson!!!
Bogarts ( In Cinci)
Tuesday, September 22 – Stone Temple Pilots
The Depot
Saturday, August 29 – Redline.
Diamonds
Saturday, September 19 The Horns Up For Cancer Benefit. Featuring Primer 55, Xfactor1, Krosjoint, Despite The Fallen, Modifire, 99Proof Devils, 8 Lbs Pressure, One Pretty Minute, Patchwork, Bareknuckle Bullseye, Chadillac Dundee, Ey Ov The Storm, Klinch, Stolen Remains, The Crowned and more! 10 A.M.
Saturday, October 17 – Psycho Soul, Shattered Reality, Creed502 Reunion show!
Expo 5
Tuesday,, August 4 – Neurosis w/ Brothers Of The Sonic Cloth and The Order.
Wednesday,, August 5 – Decyfer Down w/ tba.
Tuesday, August 18v Goatwhore w/ Black Fast and Untold Rellik.
Thursday,, September 3 – Insomnium w/ Omnium Gatherum, Dysphorium, Shodow Of The Mountain and Svartskjold. 7 P.M.
Wednesday, September 9 – Avatar w/ Gemini Syndrome, Huntress and Decree.
Friday, October 9 vOne Eyed Doll w/ Stitched Up Heart and Run To Cover.
Monday,, October 12 Sanctuary w/ Fatal Step, Krosjoint, Kingslayer, Rockaway Drive and South Of Never. 7 P.M.
Tuesday,, November 10 – Prong w/ Granshaw, The Devil and The Darkness, Ky Ugly and Klinch.
Sunday,, November 15 – Kamelot and Dragonforce. 7 P.M.
Gilberts
Saturday, August 15 – Redline.
Headliners Music Hall
Wednesday, September 30 – Four Year Strong w/ Defeater, Superheaven and Elder Brother. $18 7:30 P.M.
Jillian's Bar and Grille
( 303 Grade Lane)
Friday, August 7 – Free Local Show! 21 and up. Era Of Machines, Rumor Of War, Manic Methed, Springliner, Granshaw, The Things They Carried, S.I.C, synapse, Klinch, First Action Hero, Creature Of Exile, Outline In Chalk, Heart Of Kings, Further From The End, cornfed, Poison Penrod.
Saturday, August 8 – Six To Six, Atomic Thrillride, Dick Dastardly Guerilla Red, Lethean, Untold Rellik, Systix, In Fears End, Hello Agony , Day Of Ruin, Last Question, Sons Of Medusa, Prodepressants, Palewalker, Margarette Evans, Sinful Lilly, Bone Heds.
Friday, – August 14 Redline.
Massey's Entertainement Venue (In Danville Ky)
Sunday, August 9 – Mobile Deathcamp, Carnivora, Creature of Exile, Succumb to Demise.
The Mercury Ballroom
Thursday,, August 6 – Down w/ Mountain Of Wizard and Childbite. 7 P.M.
Saturday,, September 5 – Appetite For Destruction – The Guns N' Roses Tribute. 8 P.M.
Saturday, September 12 – The Struts.
New Albany Production House
Monday, August 3 – Shai Hulud / xBishopx / Forty Winters / Pissed On / Aphids / A Rumor Of War
Wednesday,, August 5 – Thy Art Is Murder w/ Ey Ov The Storm, Order Of Leviathan and The Human Tragedy.
Friday, August 7 – Before The Streetlights, The Weekend Classic and 2Night's Entertainment.
Saturday, August 8 – Driven Under, Amongst The Waves, Scorched Earth Society and Pazuzu.
Wednesday, August 12 – Begging Victoria, Arvia, Nobody Move and Goodbye, Goodnight.
Friday, August 14 – NAPH Hip Hop Showcase.
Saturday, August 15 – Kappapalooza w/ Drew Alexander and No True Lies.
Sunday, August 16 – Harlow , Unbroken Silence and Dark Horse.
Tuesday, August 18 – The Last Ten Seconds Of Life, Barrier, Knocked Loose and Left Behind.
Friday, August 21 – Fools Brew, Guerilla Red and TBA.
Saturday, August 29 – Second To Last, Losing Streak , Ashley Ledrick and Better Than Salem.
Rocky Top Summer Bike Fest (located In Guston, Ky @ 406 Rocky Top Lane)
Saturday, August 15 – Caducus, Luther and Kingslayer.
Trixie's
Saturday, August 22 – Luther, Stonecutters, Redstone, Hellfire Militia and Boozer.
Saturday, August 28 – FLAW w/ Signal The Revolution, 7DaySun and Vamt.
Friday, Sept 11 – FEAR FACTORY w/ Once Human, Before the Mourning and The Bloodline. $20
Wicks ( Baxter)
Saturday, August 29 – Unleashed. 10 P.M.