April 1989 Articles
Cover Story
Staff
Columns
Paul Moffett
Staff
Performance Reviews
Keith Clements
Dallas Embry
Jean Metcalfe
Paul Moffett
Jean Metcalfe
Calendar
Staff
Errata
Staff
LASC
Jean Metcalfe
Jean Metcalfe
Staff
Staff
Karen Le Van
Dallas Embry
Jean Metcalfe
Jean Metcalfe
Dallas Embry
Staff
Diana Black
Industry Review
Paul Moffett
Music Business News
Staff
Staff
Paul Moffett
Staff
Staff
KYANA Blues Society
Rocky Adcock
Cartoon
Dan Colon
Louisville Homefront
Dallas Embry
Staff
Sara Pratt
Staff
Staff
Staff
Staff
Blogs
Got Shows?
Send Them To Us
Bookmark Louisville Music News.net with these handy
social bookmarking tools:
Available RSS Feeds
- Top Picks
- Today's Music
- Editor's Blog
- Articles
Add Louisville Music News' RSS Feed to Your Yahoo!

Issue:
Upcoming Live Music in September
By Paul Moffett
About the time that you think that the blizzard of music concerts is slowing down, along comes a slew of new ones. September will be another demanding month for concert- and festival-goers, regardless of choice of genre. Fortunately, not everything costs heavy money, although some do. Read on for the details.
Acoustic / Folk
• A last-minute call to Courtland Rose revealed that Arlo Guthrie will give a concert at Jim Porter's on Thursday, Sept. 19. Tickets are $15.
• Bloomington's Carrie Newcomer has been making the trek down to the Rudyard for many years. Here she comes again with a new Rounder Records CD to promote and improved status in the folk field. Diehard fans are happy for her and it may be that the Rounder clout will help draw bigger crowds. She'll be there on September 22. Tickets are $8.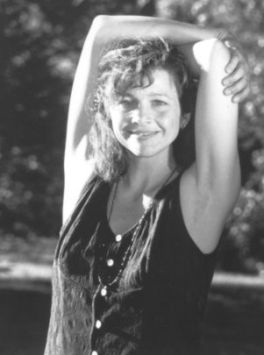 Carrie Newcomer
• Also coming to the Rudyard will be The Reel World String Band, which has grown to five players. The show is Saturday, Sept. 7, at 8 p.m. Tickets are $8.
• Take a trip down to Lexington on September 12 to the Kentucky Theatre for the Nitty Gritty Dirt Band. Rob McNurlin opens, tickets are $24.50 and show time is 8 p.m.
• Quintessential Colorado/West Coast singer/songwriter Dan Fogelberg will be at the Palace Theatre on September 30 for an 8 p.m. show. Maybe somebody will help him critique the lyrics of that dippy "Run for the Roses" tune.
Barbershop
• The Pride of Kentucky Chorus of the Sweet Adelines International is staging a fund-raising concert to send a pair of wild card quartets to the international competition to be held in October in Fort Lauderdale. Five 'wild card' spots are filled each year for the international competition.
Replay and Syncopated Inc. will perform at the Clifton Center, Payne at Clifton, on Saturday, Sept. 7, at 8 p.m. Tickets are $10 adults and $5 for children under 12. Also appearing will be two men's quartets, Way Over Forty Four and Tabasco Cats.
Bluegrass
• The Strictly Bluegrass Festival, September 13 & 14 at Iroquois Amphitheater, has a great lineup this year. The free festival will feature Dr. Ralph Stanley and the Clinch Mountain Boys, who are celebrating 50 years in the business, on the Saturday show. Also set to play are The Reno Brothers, The Sullivan Family, James Monroe and the Midnight Ramblers, Gary Brewer and the Kentucky Ramblers, Wendy Smith, Vince Combs, Larry Fuller and Karl Shiflet. This does not include the pickers in the parking lot, where sometimes the music is inspired. Festival hours are 5 p.m. – 10 p.m. on Friday and 11 a.m. – 10 p.m. Saturday. Admission is free. Take the kids.
Blues
• Start your blues month with a trip to Stevie Ray's on Wednesday, Sept. 4, for a concert by Blind Pig Records' artist Deborah Coleman. Stevie Ray's has been bringing in up-and-comers for sometime now, so blues fan should keep an ear open for more.
• If you dug young guitar-slinger Jonny Lang and the Big Bang at the Waterside Festival, he's back at the Backstage Cafe on September 27, for a 9 p.m. show. Tickets are $6.
Go to this show, 'cause Lang and the band lost all their equipment, instruments and luggage to a thief in Detroit and they really need the money.
Celtic
• The Irish Music Fest at Bellarmine College on the weekend of September 20-21 is the top choice for this month. Significant acts include the Tannahill Weavers on Sunday, Croagh Rua from Belfast, Northern Ireland, and balladeer Danny Doyle. Read the Celtic Corner on page 26 for more specifics.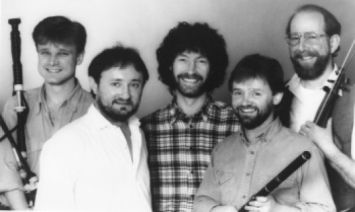 Tannahill Weavers
• If you missed Ashley MacIsaac with the Chieftains in July, you have another chance to see him on Sept. 22 at the Phoenix Hill Tavern. Call for ticket prices. Supposedly, he was the reason that Nancy Griffith bailed on the tour.
• The monthly Celtic Music Sessiun will be at the Rudyard on Sept. 6, for those who can't wait.
Country
If the State Fair hasn't taken all of the country starch out you, prepare for yet another series of solid country acts in September.
• All but one of the original Kentucky HeadHunters are back together. Doug Phelps has returned and the group is scheduled to play at the Phoenix Hill Tavern on September 1. Tickets are $15. Doesn't include slaw, burger and fries.
• Downtown at Coyote's, it's "Kiss You All Over" night on Thursday, September 12, as Exile rolls in for a $6 show.
• On the 17th, John Berry, who has a berry beautiful voice, will make a Tuesday stop at Coyote's. Berry is promoting a new CD, Faces, so bring extra cash. Tickets are $12 in advance.
• Thursday, September 26 brings Diamond Rio to Coyote's. Hey, they'd call it rock 'n' roll if it weren't for the marketing people. No, seriously, they're a big country act and you can hear them for $18 in advance.
• Down at Renfro Valley, there are a couple of shows of note. Ronnie McDowell will be in concert on September 7, for two shows. On September 21, funnyman Ray Stevens will bring his long catalog of songs humorous and serious to the Valley, also for two shows. Call 800-765-7464 for info and ticket prices.
Gospel
• The National Quartet Convention, Southern Gospel's annual huge gathering, will run from Sept. 16-21, at the Fairgrounds. If you like Southern Gospel, this is the event to put on your list. Heavenly harmonies abound and picking the best quartet is well-nigh impossible. Go and fell the power.
Jazz
• The Louisville Jazz Society is bringing legendary jazz alto saxophonist Bud Shank to the Old Seelbach Bar on Monday, Sept. 9, at 8 p.m. He will be backed up by pianist Steve Allee, Tyrone Wheeler on bass and Terry O'Mahoney on drums. Tickets are $15 / $10 for members of the Louisville Jazz Society. It's a smoke-free environment.
Orchestral
• Get your black tie and checkbook ready, orchestra fans, because it's time for Fanfara, the kick-off concert and fund-raiser for the Louisville Orchestra. The concert will be held on Saturday, Sept. 7 in Whitney Hall at KCA, with Max Bragado-Darman conducting and Andre Watts on piano. They will perform The Brahms Concerto No. 2 in B-flat major. plus Berlioz' Roman Carnival Concerto, and Mozart's Symphony No. 41 in C Major Jupiter.
There will be a pre-concert reception at 5:30 p.m. in the lobby of the Humana Building with cocktails and dinner by Vincenzo's.
A weekend getaway trip to Madrid, Spain, will be raffled off, sponsored by USAir, the official airline of the LO.
For more information, contact Winona Shiprek at 587-8681.
Pop
• Neil Diamond, of course, on September 23, at Freedom Hall, is the pop show of choice. Real fans already have tickets, but there are some left. Prices are $35, $27.50 and $17.50. Think he'll sing "Kentucky Woman?"
Rock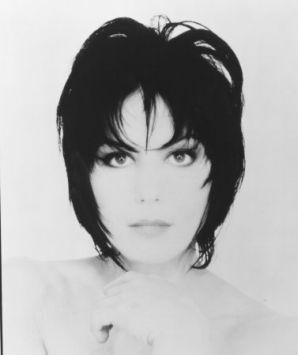 Jett to Tune Up in Louisville
It's not a tour to promote the single "Love Is All Around" – in fact, it's not even a tour at all – but Joan Jett and the Blackhearts will play Coyote's Sept. 16, months before the band's next album is released.
What we do is every week or two hear into various parts of the country and four, five, six shows just to work on new material we're writing, to get it out and play it in front of an audience," said Jett in a phone interview recently.
We feel that makes the songs better and we get a chance to see how the audience reacts to the songs" Jett added, "so we don't go right from the songwriting process into the studio."
Jett and her band got a recent booster shot with the hit "Love Is All Around," a cover of the theme song from The Mary Tyler Moore Show. This song reportedly will be included on the new album and is available now in music stores as a single.
Jett assures her Louisville fans who attend the show can bank on hearing several selections from the forthcoming album, which is yet untitled. At minimum, the band will play six new tunes.
Maybe even more than that," Jett said. "It'll be a good mix of old and new."
• Joan Jett and the Blackhearts have resurfaced and are on tour. They'll be at Coyote's on September 16, for a 10 p.m. Tickets are $10 in advance, $14 if you delay until the day of the show.
• The 1996 Harvest Showcase has been scheduled for September 27 & 28 at the Toy Tiger. The lineup is: The Union Tree, Shannon Lawson, Stewart Francke, the Air Conditioners, Gregg Foresman, Almost Noah, Every Mother's Nightmare, Tim Krekel, Dawn Haggard, the Mindreels, Muffy Panics and Fabric. The music runs from 9 p.m. until 4 a.m. each night. Bring $4 and 4 canned goods for admission. Julius Freedman designed the poster and CD insert for this year's Showcase. Both will be for sale at the show.
• The Phoenix Hill Tavern has several interesting concerts in September. On the 9th, Social Distortion, D Generation and No Knife will perform. Tickets are $13. The Verve Pipe and Lifter will be there on Sept. 11, tickets are $8 Adv./ $10 DoS. Burning Spear will zoom into the Phoenix Hill Tavern on Sept. 15 for a concert. Tickets are $18 and $20. The Zionites open.9
• Yer Girlfriend is gone but not really. Four members of that band have formed Unrelated Sisters and they will have their debut performance at the Main Exchange on Saturday, Sept. 7. Show time is 8 p.m., tickets are $5.
• Roger, Wilco. Well, that's the name of the band, assembled from former members of Son Volt and Uncle Tupelo. They'll be at Bluegrass Brewing company on Saturday 28, for BBC's Oktoberfest.