April 1989 Articles
Cover Story
Staff
Columns
Paul Moffett
Staff
Performance Reviews
Keith Clements
Dallas Embry
Jean Metcalfe
Paul Moffett
Jean Metcalfe
Calendar
Staff
Errata
Staff
LASC
Jean Metcalfe
Jean Metcalfe
Staff
Staff
Karen Le Van
Dallas Embry
Jean Metcalfe
Jean Metcalfe
Dallas Embry
Staff
Diana Black
Industry Review
Paul Moffett
Music Business News
Staff
Staff
Paul Moffett
Staff
Staff
KYANA Blues Society
Rocky Adcock
Cartoon
Dan Colon
Louisville Homefront
Dallas Embry
Staff
Sara Pratt
Staff
Staff
Staff
Staff
Blogs
Got Shows?
Send Them To Us
Bookmark Louisville Music News.net with these handy
social bookmarking tools:
Available RSS Feeds
- Top Picks
- Today's Music
- Editor's Blog
- Articles
Add Louisville Music News' RSS Feed to Your Yahoo!

Issue: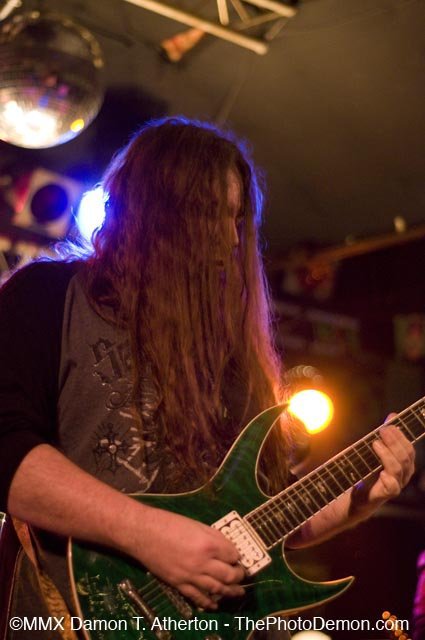 News From the Pit
Fight Of The Century:
Eddy Vs "A Cold."
Winner? Eddy Ko'ed By A Derby Festivities Dealbreaker.
I hope all of you had a great time for Derby! Sorry about the delay getting you my column on time this month people, but I caught a damn hideous cold right before Derby loading my guitar gear in the rain at Mercury Ballroom, so I was pretty much out of commission for the Derby festivities, which sucked! Usually I'm all about the Derby and covering Derby events and concerts, but not this year. I ended up sitting at home ill, watching the Mayweather/Pacquiao fight on Pay Per View, which also was a major let down. Floyd Mayweather was a running, hugging beeyatch! And this clown thinks he is better than Muhammad Ali? Yeah, right!! Dream on! Mayweather ain't fit to touch Ali's shoelaces, let alone to say he is better than him! I'm sure the rest of you had a great time at Derby though, with the nice weather and all, so at least someone got to have a good time.
We have a chitload of killer shows coming up this summer/early fall, so I hope you are ready for the plethora of music coming your way! Slayer and King Diamond, Hellyeah, Down, Stone Temple Pilots, Motley Crue and Alice Cooper, Van Halen, Sepultura, Nightwish, Prong, Flaw, Sanctuary, Otep, the Gun N' Roses and Metallica Tributes, the 2015 Rockstar Mayhem Festival and more!
In the meantime, I hope to see of you good folks on Saturday May 16 at The Mercury Ballroom when my band Krosjoint opens up for Texas rockers Hellyeah! Not many Louisville bands have had the opportunity to play there yet, so it is indeed an honor to be included on such a bill. I'm excited! Krosjoint will be the only regional band on the bill, so we will be first, probably about 7 P.M, so please try to make it up and support Louisville rock! I have a new guitar that is a beast that I can't wait to play out for the first time! So come see me play! God knows I've covered and supported you bands for 900 years now! So show tha love baby!
Again, sorry for the late and shorter than usual Derby column this year! Usually my Derby column is my best and longest column of the year! But this cold/flu or whatever it was, kicked my ass and had me laid low.
Oh well, ya can't win them all....
The Metal Grapevine
Testament And Exodus @ Mercury Ballroom Review:
Wow, what a show! This was a historic Louisville show. Why? Because it was the very first metal show at this badass new venue on Fourth Street, a place where metal is usually shunned for more commercial endeavors. It was a great show! The place was about at 75% or 80% capacity and metalheads were stoked to be able to see San Francisco legends in action at a new cool venue! I love The Mercury Ballroom. Really good people and staff there! You can't ask for better really. I arrived a bit too late to see Texas metalheads Shattered Sun play, which kinda bummed me out that they started so early. Exodus came on and killed. I've never been too knowledgeable about Exodus, even though I liked the band, but it was cool to be able to see those guys rip it up like the good ole days. I don't think they've changed much.
Vocalist Steve "Zetro" Souza was in fine form this night and the band waded through a set of classic metal lore such as "Black 13," "Blood In Blood Out," "Iconoclasm," "Lesson In Violence," "Children Of A Worthless God," "Blacklist," "Bonded By Blood," "War Is My Sheppard" and, of course, the classic Exodus song "Toxic Waltz," before ending the set with "Strike Of The Beast." I was almost expecting guitarist Gary Holt to not be there with all of his new obligations touring with Slayer now. But Exodus would not be Exodus without the master shredder Holt. Dude is a straight up beast on guitar, and it has been a pleasure watching him play every time I have seen him play. I don't see how he can be in both bands and maintain sanity! That would be stressful to say the least, but I give him all the credit in the world for making it happen and furthering his career. I think Holt is the perfect replacement guitarist for Jeff Hanneman, and I cannot wait to see Slayer live later this year with Holt! Bassist Jack Gibson has been with Exodus since 1997 and is a very underrated bassist in my opinion! The band was very tight this night, with killer, super-crunchy guitar tones, and the fans seemed to love every second of the mayhem. Gary's lead guitar was a bit hard to hear at times. They should have boosted his solos more I think. It's so cool seeing older thrash cats like these guys still tearing it up after all these years! More power to them!
Then it was time for Testament! I've loved these guys from way back in the day. Ever since I saw the video for "Trial By Fire" on Headbangers Ball. The growly and super-low, yet melodic singing of towering Native American vocalist Chuck Billy, the soaring extremely difficult solos of guitarist Alex Skolnik, the crushing rhythms of guitarist Eric Peterson, the sonic poundings of master metal drummer Gene Hoglan, and the rockin' bottom end basswork by Steve Digiorgio. It's a matchup made in heaven, er, well, maybe in hell! Either way, its a band and show you didn't want to miss!
The band's stage show was awesome. After all their demon props and cool evil backdrops 'n' stuff, the band barely has fuve feet to move around onstage with! The band didn't mind, as they ripped it up to this nice crowd of Louisville metalheads itching to see the first metal show at Mercury Ballroom.
Testament played a nice long set of classics like "Over The Wall," "The Haunting," "Burnt Offering," "The Preacher," "Apocalyptic City," "The New Order," Trial By Fire," "Into The Pit" and a song the band rarely breaks out, "Alone In The Dark." They wrapped up the set with "Curse Of The Legions Of The Dead," "Practice What you Preach" and the final song , "Disciples Of The Watch."
I was bummed they didn't play my favorite Testament songs "The Legacy," "Electric Crown," "Sins Of Ommission" and "Souls Of Black." At least the band mixed it up well, and played some of the more obscure stuff from way back! Chuck walked around with his air guitar microphone, a long metal L.E.D lighted mic all night, rocking the mic as if he were playing guitar. Apparently Chuck is a guitar player as well, because I've noticed that singers that do that are usually guitarists who cannot stand to not air guitar pick! I know because when I was a singer, I did the very same thing! It's kind of a Have To Do thing! You don't even know you are doing it till you look down. Bassist Steve Digiorgio (a well respected bassist in his own right, who has played in Death, Obituary, Sadus, Iced Earth, Sebastian bach, Dragonlord) had a three-string bass guitar! I've never seen a three-string bass guitar before. Dude was rocking it out for sure, but I admit that I was disappointed that longtime bassist Greg Christian wasn't there to rock out his intro in "Souls Of Black." Maybe that's why they didn't play it! I love Testament, but I don't like how the band treated Greg in the end, after all those years together. But of course I don't know the whole story. Maybe they had a good excuse, I dunno.
Maybe I just dislike seeing replacement members thrown in like it's nothing. No complaints for Steve Digiorgio though, he was nailing it on those three strings! And what can you say about Gene Hoglan, one of the best metal drummers out there? Dude is a frikkin' beast! My drummer friends think Gene is a god amongst men. The way he plays, so effortlessly, not hardly even moving it seems, is crazy!! But when you hear his drums, its thunderous! Dawg is truly one of the best thrash metal drummers playing today.
Alex Skolnik had a good night. He was soloing his heart out and doing what he should be doing, playing metal! He quit Testament several years back to do other things musically, but I'm glad he came back He is back where he belongs and Testament is not the same without him! I got some great pictures of Alex!
Chuck had a decent night, although I've heard him sound better. He seemed a little low in the mix and was hard to hear a few times during the set. What I love most about Chuck Billy is that he thrashes, but he always uses melody and actual singing, as opposed to screams and guttural throat sounds.
The guy is an excellent singer and songwriter, and a cool dude, too. I've partied with him on their bus before in Lexington with Black Frank once when I was a DJ on The Fox. Chuck likes his greenery, that's for sure, hailing from San Francisco, a greenery capital if there ever was one! Chuck loves the greenery so much, in fact, that he now has his own line of vaporizer, called The Chief Herbal Vaporizer, that he sells at his shows!
Eric Peterson is the hidden gem in the Testament world. Quiet, soft-spoken, maybe a bit back in the shadows, but make no mistakes, Peterson is the backbone and riff-writing genius of Testament! His guitar tone and playing is badass.
Sometimes people look down on rhythm guitarists and do not give them the credit they deserve. I think Peterson doesn't get the credit he should. He is one of the most underrated guitarists in thrash metal.
The band was tight, and I had a heck of a time that night, rocking to old school titans Exodus and Testament. There were a few moments when things got a tad wild, but the staff were great and had everything under control like champs! I saw some jackass being escorted out by his fro, on his tiptoes!
This was a big guy, too! But the bouncer was a badass himself. The bouncer had the asshole by his hair and marched him out on dude's tiptoes like it was nothing. Well done! If we want more metal shows there, then us metalheads have to behave. Some cowardly dick sucker-punched my cousin from behind, almost knocking him out, just to get his guitar pick from Alex Skolnik! The classy staff took good care of my hurt cousin, and even got him a replacement pick from the band!! How cool is that?
One complaint I've heard is the cost of drinks at the Mercury Ballroom. Yes, they are costly, but to be honest with you, its not a bad deal, because the amount of booze in your mixed drinks is substantial at this new venue! My date almost couldn't drink her drink, it was so powerful! She said "Damn, this drink is 90% whiskey, and 10% coke!" I actually had to go get more coke in her drink so she would shut up and drink it! So you see, you get what you pay for!
I'd like to thank the Mercury Ballrooms excellent staff, especially Crash and Scobie, for taking care of me when my Photo Press Pass wasn't at "Will Call" like it was supposed to be! But thankfully those guys know me and what I do, and what I have done in this town for going on 20 years, so they made sure I had what I needed. Thanks, guys! Thanks also to The Venue for letting us have our metal shows in such a nice and new venue! I've played there twice now, and I absolutely love rocking that stage! Special Thanks to "The Metal Saint" Terry Harper for once again bringing us metal fans a show that more than likely, without Terry, we wouldn't get to see, without driving for hours to another city!
Rockstar Mayhem Festival 2015 Lineup:
You've been waiting, so here it is. This year's big boys playing are Slayer, King Diamond, Hellyeah and The Devil Wears Prada. Second Stage bands include Thy Art Is Murder, Jungle Rot, Sister Sin, Sworn In, Shattered Sun, Feed Her To The Sharks, Code Orange and Kissing Canvas. I'm excited about Slayer and King Diamond for sure! I've been a Diamond fan since 1984! I've even interviewed him before face to face when I was a young lad back in the Nineties.
The date nearest us is July 10 at Noblesville Indiana at the Klipsch Music Center. Thats a great place to see shows! I'm going to try to hit this show for sure, if it don't interfere with my vacation plans. I'm dying to see King Diamond in action once again, now that he has beaten cancer!!. I would also like to see Sweden's Sister Sin, too. The chick that sings for them is pretty hot and has a nice, old-school vocal style! Here are a few videos of Rockstar Mayhem bands!
Hellyeah Coming To The Mercury Ballroom On May 16:
Another awesome metal band, HELLYEAH, is confirmed for May 16 at The Mercury Ballroom w/ We Are Harlot, Archer and Krosjoint. This badass band features members of Mudvayne and Pantera. This should be another barn-burner of a show!
I do know that my band Krosjoint will be the opening band on the bill, and the only band from Louisville. We are very excited to be given this chance at showing what we can do, and we plan to make the best of it! This is a prefect show for Krosjoint!! I hope to see you all there early to cheer us on! Support Louisville original rock/metal!
Down Coming To Louisville:
Southern stoner-groove monsters Down will be in Louisville on Thursday, August 6 at The Mercury Ballroom. This should be a good one, so get your tickets asap! This will probably sell out.
Louder Than Life 2015:
People are anxious to get word about LTL 2015, but we still haven't heard anything yet from the promoter about the bands playing. I think they might be having difficulties finding bands that are available. I just hope that it is as good as it was last year. That was so much fun and such a great thing for our city! For the first time ever, we had an epic concert here in our hometown. One for the record books! I'm in good with the LTL peeps, so when I hear something you good folks will be the first to hear about it!! Until then, keep your fingers crossed!
Two Louisville Up-And-Coming Original Bands To Look Out For – Untold Rellik And Caducus:
As of right now, two newer bands are kicking some butt, and doing so in a way that is pure class. No egos, no douchebag rock star attitudes, just down to earth, good people, and I couldn't be more thrilled to cover such bands in a day and age where egos run rampant in our beloved scene. The band Untold Rellik from central Kentucky is a newer band that has gotten much tighter here of late, and it shows, let me tell you! Guitarist Bradley Tracy is very impressive in both tone and playing ability. Dude shreds! Glove, the mask-wearing singer for Untold Rellik is pretty damn good on vocals, too, mixing it up nicely with growls, screams and actual singing.
A lot of singers around here are one-dimensional (I won't mention any names) so it's nice to see someone get recognized for being themselves and not trying to copy any trendy, screamo style. The band is tight, and they are definitely worth checking out if you get the chance! I like their new song "The Zodiac Killer." It's pretty dark sounding. Caducus is another band out there doing what they do and making some noise! Frontwoman Michala Bouska has quite a voice as she rips it up with fellow rockin' bandmates. Guitarist Charles Stoess Jr seems to be getting better and better everytime I see them live! It's creative, it's melodic, it's emotional, it's slammin', it's Caducus!! The band seems to be gaining momentum as they get out and play shows and get tighter as a unit. Check out these two rockin' yet melodic original bands when they play a venue near you!
Caducus will be opening for topless duo frontwomen The Butcher Babies on Wednesday May, 20 at Diamonds! It'll be hot babes, boobies and metal!! Sweet.
Motley Crue's Final Tour...Again:
Talk about trying to milk a dead cow? Well then this is the epitome of that saying! On Sunday, October 11 at Rupp Arena in Lexington, Motley Crue will supposedly being playing their last show in Kentucky ever. Suuuuuure. Alice Cooper will be opening the show. So if you have the itch to see the Crue one last time before they ride off into the sunset, then this is your chance! Get your tickets now!
Van Halen To Tour Again, Dates In Late August And Early Sept:
If you didn't get a chance to see Van Halen last go around, then you are in luck! The band is embarking on a massive US tour and the band has two stops in this general area, August 31 at Riverbend in Cincinatti and September 2 at Klipsch Music Center in Indianapolis. I haven't seen original Van Halen since they played at Freedom Hall in 1984!
I tried to get tickets to cover VH when they were at YUM! Center, but those Yum! Center people are kinda douches and I was left out, even though I've been writing a music column in this town for fourteen years. Not cool. Hopefully the good people in Cinci will take care of me on this one. I wanna hear some EVH on guitar once again!
Sepultura Coming:
Those Brasilian metal monsters are coming to Louisville on Saturday, May 23 at Expo 5. Yeah, it's not Max and that kinda sucks, but this should still kick some major butt. Some of their new stuff in pretty badass. I remember seeing the original lineup at Louisville Gardens opening for Ozzy way back in 1991 or 92. I was blown away. They were so tight as a band!
UPDATE: I just recently heard a rumor that Sepultura is reuniting with frontman/guitarist Max Cavalera!! Which would be excellent! I'd love to see this happen!
So you Sepultura fans keep your fingers crossed!
Nightwish Coming!
This band is ridiculous! In a good way! Pure awesomeness. I've seen this Finnish band at least twice and I would surely go see them again. I'll get my chance to see the new Dutch singer Floor Jansen in action on Tuesday, May 12 at Expo 5.
Bassist Marco Hietala is a beast who does incredible vocals while playing at the same time, and keyboardist Tuomas Holopainen is a flat-out musical genius. Watching him play keyboards is a wonder in itself. He brings excitement and baffling skills to that instrument. An instrument that is often overlooked in rock/metal. This symphonic metal band is a force to be reckoned with, so you might want to get your tickets for this one-night-only deal, for they don't travel here very often!
I'll see you good folks at the show!
Appetite For Destruction And Ride The Lightning, Guns N' Roses And Metallica Tribute Bands, Are Playing Bogarts On Saturday, May 16:
Are ya a huge fan of Axel Rose's cool, screechy vocals, or James Hetfield's manly growly growls, or Kirk Hammett's shredding, or Slash's bluesy hard rock style?
If so, then you are in luck, because on Saturday, May 16 at Bogart's, you can see a helluva rock show as two bitchin cover bands take to the stage to let go! If you are up that way, check it out! Sounds like fun.
Old-School Legends Prong And Sanctuary Coming Later This Year:
Wow! Looks like my luck has finally changed when it comes to seeing one of my favorite bands in my hometown, finally! Seattle thrashers Sanctuary will be here in Louisville for the first time ever on Monday, October 12 at Expo 5, and NYC metal beasts Prong will be here again on Tuesday, November 10 at Expo 5 as well. The last time Prong was here, they got screwed bigtime by the Louder Than Life event that just happened to be going on the same night. Needless to say it wasn't a big turnout since everyone and their mother was at LTL, sadly. Hopefully this one will be much better for them. I love me some Prong!! They rock.
Underwater To Release 8 New Songs Online!
Louisville rockersUnderwater (Guitars: Timmy Flaherty, Keys: Chris Clarke, Bass: Frank Green, Drums: Rex Owen) will release aneight-song album online through iTunes, Spotify and other online outlets next week. I'm sitting here checking out the brainchild of Louisville rock veteran Tim Flaherty's newest release.
In Waves, In Flames" is an instrumental reminiscing about the good old days when music meant something. This music reminds me of Rush or something, maybe with a little George Lynch thrown in for good measure. This is some well-thought out-instrumental music! The keyboards bring out the music, bigtime! And ya just gotta love Tim's guitar work. I was never a big fan of Hot Action Cop, but this is much more up Tim's alley than HAC. It's like taking mushrooms and going on a trippy roller coaster ride. You don't know where you are going, but you know you are sure to have fun getting there! It's a little bit light, but also a little bit Eighties-sounding, in a progressive sort of way. I've been a fan of Tim's guitar playing since the early Nineties, when he was playing for Shattered Reality and was playing a Washburn electric. "The Gobbler" is another trippy-sounding song. I'm digging the clean sounding guitar with effects, with the sweet lead work over it. The keys add to an already good sound. Very nice lead solo a la EVH in there!
The sound quality of this music is great! The album was recorded at the Louisville Recording Company. The guitar tones are superb. I like how the song heavies up at the end! Hearing the beginning, you never would have thought that the song was going to end up heavy.
Frankenstein's Army" is the song I probably like the best, being a metalhead and all. It's slow, melodic, plodding tune with a heavy Egyptian theme. For some reason, it brings me back to Tim's old metal band, Shattered Reality. I can almost hear Steve Sawyers (former Shattered Reality singer currently singing with Year Of The Gun) singing over this track! This is a cool riff that needs vocals badly! I like the music, but the lack of vocals is killin' me. You would have to have a pretty badass singer to bring out this tune, too. Someone like Ripper Owens or someone of that caliber. Dio would have been perfect! I'm hoping Tim and the guys can find the perfect singer for Underwater because this is some good stuff. Some really great musicians play on this album! Bassist Frank Green is a beast on bass. I used to go see him play in a band called Dodge City about a million years ago! Killer drum work by Rex Owen, too! And the keyboards by Chris Clarke work very well with the music Tim writes.
Waltz Of The Dead" starts out pretty but a bit morbid, appropriately. It starts out clean and pretty but quickly builds up to a rock tune that takes you happily back to the Eighties on a drive through the past. This sounds great. I'm loving the clean guitar tones. Underwater is all about emotion and layering riffs over each other in a most ingenious way, where everything turns out better. There is some nice alternate picking going on here! Some guitarists have a fit playing alternate picking techniques like this, but these guys got it going on. Mere child's play to these cats, you could say. This drum breakdown bit is a bit offbeat/off timing, in a good way. You don't expect that at all. Creative! And Tim's lead after the progressive part is borderline ethereal. Underwater is awesome. I like the creativity and the numerous guitar sounds mixed with the keyboards. It's mystical, enchanting and yet still lingering in an Eighties guitar zone that is not a bad thing! Killer rock guitar tones with trippy keys, feeling and emotion rolled into one big progressive doobie! Me likes! now the last piece of the puzzle is needed, in the form of a bitchin' vocalist.
I do admit it would be difficult to find a vocalist that would work with this odd, rockin' music.
I'm sure they can find their guy, or girl! It just might take a little time.
Bands, Send Me Your Youtube "Live" Videos:
Bands, send me some live footage of your band kickin' some butt on video. And if I like it, I'll put it online in Louisville Music News. Have many people see your band live in action, where it counts the most! Nothing beats a live performance. Please make sure the sound quality is decent. If it's not, I cannot use it. Send video links to: EDDYMETAL1@aol.com
Musician Of The Month – Andi Ramser:
Be sure to check out this month's feature musician Andi Ramser of Mad Luck. She is quite the talented and beautiful lady!
Brian Elmore Review:
Okay, I usually don't cover country. And yes, believe it or not, with a name like Eddy Metal, I do like some country songs! Not any newer country, but I like a lot of old country.
But I thought I would make an exception this one time, with a local artist named Brian Elmore.
This guy is as busy with his music as a one-legged man in an ass-kicking contest! I'm checking out his full-length album now. Nice presentation. Very pro! I bet this cost a pretty penny.
Fall In Love Again," featuring Natalie Graham, sounds great! Wow. I can already tell there is something here of substance. You can tell instantly.
Great lyrics and songwriting. The sound quality is outstanding. Real good vocals by Brian and Natalie, also! Brian has a very homey, down-to-earth vocal style that works very well with conveying emotion and feeling. This is one very good, "new country" song. If only other "new country" songs sounded this good, then maybe I would like "new country" better!
We Were Killin' Time" is another impressive song from Brian Elmore. I'm gonna say it again. Wow! These lyrics and the punchiness and feeling of the chorus is catchy as hell. I can't stand most new country, but I really like these lyrics and this whole song! Weird. I like some new country. Ha.
We were backyard, swinging in the middle of June
Playing king of the mountain and dodging water balloons
These are the best days of my life
Sweet tea brewing in a pickle jar
Shade tree growing right in the yard
These are the best days of my life, just killin' time
Very good songwriting, indeed. Mr Elmore should be down in Nashville, making some big bucks!
Time to pack up and move down South, Brian! You've got the goods, bro, time to risk all.
Moonshine" starts out with a killer bluesy riff over the sound of crickets and summertime outdoor bugs. This song sounds like Brian's answer to the huge hit, "Copperhead Road." It even sounds a little bit like it. I like the first two songs better than this one, although it's still good. I can relate to Brian though, as my own family, the Metal family, used to run moonshine back in Eastern Kentucky many years ago. Country, making the shine, pappaw teaching you how to run your still, it being a family business and all, moonshine.
Great lyrics and vocals, and the music is also fantastic.
I'm very impressed! More power to you, Brian Elmore!
New Band Alert, Manic Methed:
I got to see a good newer band here recently. Manic Methed is the band's name and it features Austin Talbert on lead guitar and vocals, Joe Vitzenty on bass and backup vocals and Gabriel Stockwell on drums. I've seen Austin in a few other bands. He has improved with vocals and guitar playing since then though, and now seems to have come into his own as a musician/songwriter. Austin's melodic, soulful vocals work well with the band's hard rock style. You can almost call it metal lite. The thing is, he mixes the feeling in with the catchy riffs well, and what comes out is simple no -nonsense, good, old-fashioned rock music. It's pretty catchy and melodic stuff. You might be humming the melody for days. His songwriting and singing defies his young age. I particularly like Austin's melodic vocals, even in the other bands he was in. But now, he sounds so much better and more confident in himself, and it shows. The music isn't the heaviest, but it don't need to be! The hard rock music fits in with Austins' singing, yes I said singing, perfectly. But yes, there are some heavier parts as well. They like the metal, too, and add tidbits of the heavy stuff in there to keep things interesting! It's a good mixture of metal meets grunge meets melodic hard rock of the Eighties.
They shouldn't change a thing, except maybe add another lead player at some point, that way Austin can concentrate more on the vocals(not that he can't do it, because he can.) Austin does a great job singing and playing at the same time! Not many singers can do that for a whole set!
The bassist and drummer do a great job as well. Austin states "Well, we've been a band for a year now. And we have an EP coming out soon. We met our drummer on craigslist and its scary the chemistry we all have now. Best band I've been in, by far. We are in the phase of getting a fan base right now but we have progressed quickly in a year."
Yes you have! Keep up the good work and keep plugging away guys!
You never know when something cool could happen.
Check out Manic Method next on Friday, June 5 at Phoenix Hill w/ 16 Bones and Year Of The Gun.
Randy's 2nd Annual Band Aid For Cancer:
Yes, Cancer frikkin' sucks! It has taken the lives of many many great people. My friend Randy Napier (a man sooo cool he could drink boiling water and piss ice cubes!)has recently learned that he only has a few more months to live because of this horrible disease, and I gotta be honest with you, this man is the bravest, strongest, most grateful person I have ever met. God bless Randy Napier! The way he has handled this situation is beyond amazing. The man is pure class and has courage not easily found today among most people. The man is an inspiration! Randy will be having his second annual Cancer benefit, The Randy's Band Aid For Cancer Benefit on Sunday May 31 at Expo 5, featuring on the main stage; Jefferson Tarc Bus, The Louisville Crashers, Kimmet And Doug, Don A Goodfleisch (Elvis), Shannon Lawson, Unleashed, The Big Rock Show. The second stage is an acoustic stage will have Jeni Carr, Shake and Bake, Micah Stroud, Christine Devereaux, Fairview Tuesday And Me & You. Sounds like a fantastic lineup! I think it kicks off around 6 P.M. So please come out and support the cancer fighting cause, and celebrate the life of Randy Napier, one hell of a damn good man! I love you bro.
Upcoming Shows
Amvets 61
Friday, May 29 – Brian Elmore
The Bard's Town
Saturday, May 16 – Matt Jaggers W/ By The Bushel And Juke Joint Revival 8 p.m.
Bogart's (in Cinci)
Saturday, May 16 – Appetite For Destruction and Ride The Lightning.
Tuesday, September 22 Stone Temple Pilots
Brewski's
Saturday, May 23 – Hello Agony w/
The County Line (Hillview)
Thursday, May 7 – Brian Elmore.
Thursday, May 21 – Brian Elmore
Diamond Pub
Friday, May 15 – Hello Agony.
Wednesday, May 20 vButcher Babies w/ Caducus, Left Hand Twist, Downfall NSB and Las Viscious. $12 7 p.m.
Expo 5
Monday, May 4 – Chelsea Grin w/ The Word Alive, Like Moths To Flames and Sylar. $20 7 p.m.
Wednesday, May 6 – 36 Crazyfists, Johari, Brought By Giants, Gallifrey falls and Driving Beast Daisy. 7 p.m. $12
Thursday, May 7 – Avatar w/ Shines Negative, Untold Rellik, Beyond Duplication and amongst The Waves. $15 7 p.m.
Sunday, May 10 – Framing Hanley w/ Heartist, Talk Of Spring, Forgetting Scarlett, Cosmic fox and The Page Left Blank. $15 7 p.m.
Tuesday, May 12 – Nightwish w/ Sabaton and Delain. 6 p.m. $35 - $170.00
Friday, May 15 – Incantation w/ Funerous, Abominant, Created To Kill, Esoteric Burial, Theories Of The Apocalypse and Gorgy. 7 p.m. $12
Wednesday, May 20 – The Contortionist w/ Chon, Auras, Bad People and Pinfeathers. $15 7 p.m.
Thursday, May 21 – Starset w/ Better Than Salem, Fallen From Nowhere and Leafdale. $15 7 p.m.
Saturday, May 23 – Sepultura w/ Destruction, Arsis, Boris The Blade, Micawber. $28 7 p.m.
Thursday, June 11 – Jonathan Jackson w/ The Bad Times Band, Light Treasons, The Get Up Get Down. $10-$50. 7 p.m.
Tuesday, June 23 – Otep. $18 7 p.m.
Headliners
Sunday, May 3 – All That Remains w/ Eye Ov The Storm, Silent From The Struggle and Dahmers Closet.
$20ADV/$22DoS. 7 p.m.
Haymarkey Whiskey Bar
Tuesday, May 5 – Silent Planet w/ day, seeker, A Rumor Of War, Brought By Giants, To Die Alone and In Fears End.
Highlands Tap Room
Monday, May 4 – Luther. 9 p.m.
The Hill (Scottsburg Indiana)
Friday, June 5 – Luther w/ Left Hand Twist and more!
Humpfest In Bowling Green Kentucky
Saturday, June 6 – Luther and TBA.
Kfc Yum! Center
Friday, May 1 – Derby City Brew Fest - featuring The Villebillies w/ Whiskey Bent Valley, Jericho Woods, Grateful Derby and Uncommon Houseflies. 4:30 p.m. $10
Las Margaritas Mexican Grill In Elizabethtown.
Saturday, May 16 – Homegrown Mayhem 13 featuring Manic Methed, Luie Brangers, Geurilla Red, Hello Agony and Dahmers Closet. 7 p.m.
The Mercury Ballroom
Saturday, May 16 – Hellyeah w/ We are Harlot, Archer & (Louisville's own)Krosjoint. 7:00 p.m.
Thursday, August 6 Down w/ TBA.
Tuesday, July 7 - Theory Of A Deadman w/ tba. 7 P.M.
Saturday, September 5 The Guns N' Roses Tribute - Appetite for Destruction. 7 P.M.
Micks Lounge (Jeffersonville)
Saturday, May 2 – Big Steel Train
Oak Street Lounge
Saturday, May 16 – Luther w/ Kaija. 9 p.m.
Phoenix Hill Tavern
Friday, May 1 – Jackyl w/ The Velcro Pygmies, The Overreactors, Naked Garden and Str8 Jakkit.
Saturday, May 2 – The Louisville Crashers w/ Jefferson Tarc Bus (original members!), Riff Raff, Tricycle and Dogville.
Friday, May 8 – Tri Tones, Lethean, Atonement, Hello Agony.
Friday, May 29 – Pazuzu, Mad Alice, 7th soul, Meadow Ryann and Michael Burnette.
Friday, June 5 – 16 Bones, Year Of The Gun, Manic Methed and TBA.
Saturday, June 13 vFlaw w/ TBA.
Spectator's
May 15 and 16 – Big Steel Train
Trixie's Entertainment Complex
Saturday, May 2 – 2nd Annual Ron Jeremy's Derby Gala; featuring Alien Ant farm w/ Hot Action Cop and 7 day, Sun. $20Adv/$25 DoS. 7 p.m.
Wicks (New Albany)
Wednesday, May 6 – Drew Alexander