April 1989 Articles
Cover Story
Staff
Columns
Paul Moffett
Staff
Performance Reviews
Keith Clements
Dallas Embry
Jean Metcalfe
Paul Moffett
Jean Metcalfe
Calendar
Staff
Errata
Staff
LASC
Jean Metcalfe
Jean Metcalfe
Staff
Staff
Karen Le Van
Dallas Embry
Jean Metcalfe
Jean Metcalfe
Dallas Embry
Staff
Diana Black
Industry Review
Paul Moffett
Music Business News
Staff
Staff
Paul Moffett
Staff
Staff
KYANA Blues Society
Rocky Adcock
Cartoon
Dan Colon
Louisville Homefront
Dallas Embry
Staff
Sara Pratt
Staff
Staff
Staff
Staff
Blogs
Got Shows?
Send Them To Us
Bookmark Louisville Music News.net with these handy
social bookmarking tools:
Available RSS Feeds
- Top Picks
- Today's Music
- Editor's Blog
- Articles
Add Louisville Music News' RSS Feed to Your Yahoo!


Second Thoughts
Madama Butterfly to Open November 13; Informative Previews Offered
Kentucky Opera now offers several chances to increase one's understanding and delight in its opening selection, the popularMadama Butterfly by that master of unforgettable and melodious music, Giacomo (James) Puccini. You will need to make reservations for each event, as these programs most likely will be early sell-outs. Each one offers tasty delights and informative information.
On Monday, November 2, at 6:30 p.m.,Dinner & Listen will be at Biscotty Bistro, La Grange, followed by a conversation between Kentucky Opera's Director of Education and Music Robin Stamper and David Adam Moore, who will be making his Kentucky Opera debut.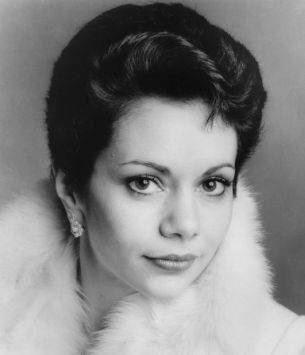 Maryanne Telese
On November 3, aLunch and Listen program will be held at Vincenzo's Restauran at 12:10 p.m. The theme for this program is "East Meets West." The cost is $10.
Presenters will include Conductor Mark Flint and several of the cast, including Maryanne Telese, who will sing the feminine lead role. She has sung it more than one hundred times and explains that it always calls for her very best. The part of Cio-Cio-San is that of a very young Japanese woman - she is 15 in the opening scene and 18 in the finale. It calls for top-notch singing and acting.
The popularSet-the-Scene will be held in the Kentucky Center Arts Lobby on Thursday, November 12a at 5:154 p.m. Wine and cheese will be served and Stage Director John Hoomes will provide his artistic vision for Madama Butterfly. Hoomes is at his best in these presentations. The cost is $10 per person and reservations are required; call 502-584-4500 or 800-690-9236.
Performances are at 8 p.m. Friday, November 13 and Tuesday, November 17 and at 2 p.m., Sunday, November 15.
There will also be a 30-minute preview beginning one hour before each performance. These are free and no reservations are necessary. They will be at the Kentucky Center for the Arts.
Five singers will be making their local debuts; two of them have appeared in Metropolitan Opera productions.
Come and see for yourself why opera is beautiful; there will be English subtitles above the stage.
MORE THAN A PATRON
"We shall not see his like again ... let all say ... this was a man."
This Shakespearean phrase might well express the feelings of many local lovers of the arts when they learned Major General Dillman Rash has shuffled off "this mortal coil."
Though not a Louisville native, he made this city and the quality of its musical life his own. The Courier-Journal's William Mootz recalled "when you needed someone to help, Dillman was there; he was generous with time and money. He got his friends to back the arts as well."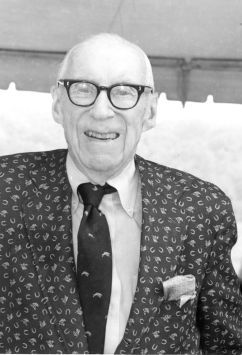 Major General Dillman Rash
It was not be widely known that General Rash's contributions enabled the Kentucky Opera to hire the singers of quality which more than one production required. But while operatic contributions were outstanding, he was an ever ready supporter of the Orchestra, the Ballet and the Speed Museum.
Though few people here have done as much for the arts, the Rash contributions should also include the not-to-be-forgotten inputs of his wife, Nancy Batson Rash.
Unlike his wife, he was not a musician, but a lover of music. He made numerous friends for it in our community.
In many ways, Dillman Rash was as opposite of the Major General inPirates of Penzance as one would wish.
One should not forget that he was an exemplary family man, an ethical business man and a patriot whose army service included the unbelievable D-Day invasion of Normandy. Few people under 50 fully realize what doing that successfully took.
In a word, thank you, Dillman Rash. There is more to be said than gratitude can say!
The writer wants to thank Ms. Marianne Rowe, Robert Adelberg, William Mootz, and The Voice of St. Matthews for special help.
Speed Museum
Music lovers have a special treat; one of the Louisville area, s prestigious institution where one can savor the art of diverse cultures, now offers its latest concert series.
The Speed Museum recently welcomed Louisville Music News to tell the latest about their coming attractions.
Though the first concert has taken place, the three remaining ones are worth your thoughtful consideration. All recitals are scheduled for Sundays at 3:00 pm. at U of L School of Music North Recital Hall. These music events are free to all museum members; call 634-2700 for more information. The remaining concerts are: Oct. 25th, Feb. 21st, March 21st. Respectfully they feature: Pianist Ignat Solzhenitsyn, Wolfgang Holzmair, and Jennifer Koh. All have acclaimed national claim.
The best way to obtain tickets and adequate parking is to arrive at 2: 00 p.m.; you may want to use this time to hear an informative lecture. Seating is limited to 550 places.